BWW Review: Caryl Churchill's ESCAPED ALONE Yearns For a Post-Apocalyptic Return To Normalcy
When tragedy strikes a community, after the initial shock and the effort to neutralize the situation, there's always a strong desire to return to normalcy.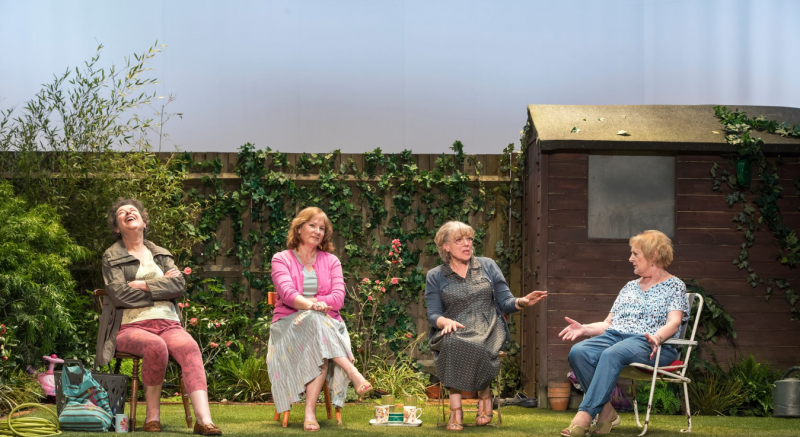 Most of Caryl Churchill's Escaped Alone, whose premiere Royal Court Theatre production is now enjoying a brief stint at BAM's Harvey Theater, presents a picture perfect view of what could be perceive as normalcy.
A quartet of ladies, whose age can be more or less determined by their nostalgic improvising of The Crystals' 1963 hit, "Da Doo Ron Ron," sit comfortably in a grassy garden surrounded by a high fence, mindlessly chatting and gossiping about their husbands, their favorite soap operas, that new antique shop in town and even about what it would be like to be a bird.
Three of them - played by June Watson, Kika Markham and Deborah Findlay - are apparently old friends. The fourth, Mrs. Jarrett (Linda Bassett), discovers the gathering at the piece's onset and is a welcomed visitor.
It's all very pleasant at first, until the lights suddenly go out and Jarrett is standing in a dark void describing "The Hunger," which began when "80% of food was diverted to TV programs."
Instead of starting the day with a healthy meal, people would look at breakfast foods on their iPlayers. Charities that ran out of rice distributed Smartphones to the dying who were comforted with the opportunity to look at food cooking.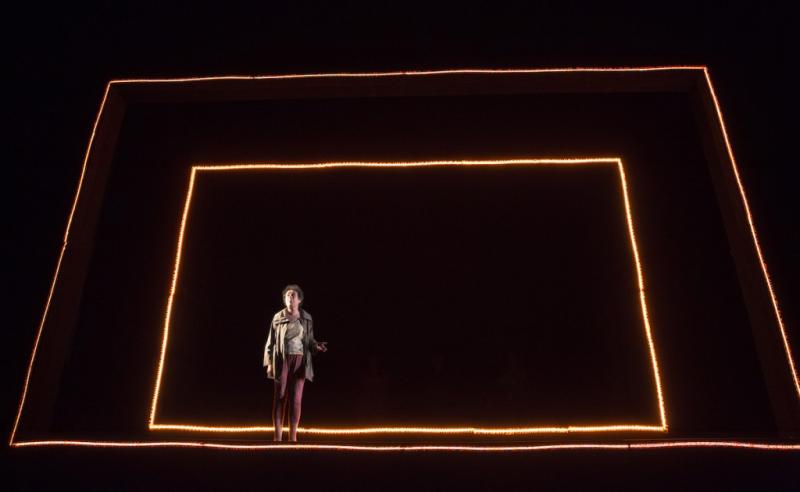 Her further monologues describing post-apocalyptic horrors alternate with the more serene scenes from the garden, but soon it becomes apparent the all of her new friends have reasons to stay guarded.
Time stops for private soliloquies revealing emotional scars the ladies still nurse. Under James MacDonald's direction, the ensemble members are initially delightful, with their characters' complexities gradually seeping out though finely nuanced performances.
"And I only am Escaped Alone to tell thee," proclaims the Bible's Job, in a line lifted by Herman Melville for "Moby Dick." Are the horrors witnessed by Mrs. Jarrett the doings of mankind or were they the unstoppable will of God?
Clocking in at less than an hour, Churchill proposes ideas and leaves audience members with sufficient post-theatre time to devise conclusions.