BWW Interview: Jason Robert Brown Discusses His West End Concert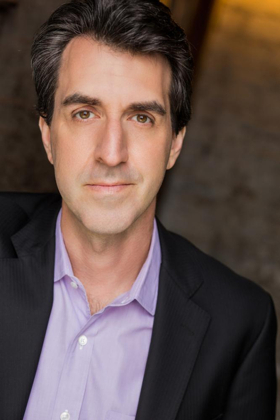 Multi-award-winning composer, lyricist and playwright Jason Robert Brown is the man behind the well-loved scores of Songs for a New World, Parade, The Bridges of Madison County and more.
He will perform his music in concert at the Theatre Royal Haymarket later this month featuring West End stars Rachel Tucker, Tyrone Huntley and Carrie Hope Fletcher as special guests.
Who inspired you growing up?
I grew up looking up to Leonard Bernstein as a model for everything I could be - a composer, a conductor, a pianist, and an all-around advocate for people making any and every kind of music that they want to make.
I used to make sure I tuned in if he was on television, and I listened to any recording of his I could find. That wide-ranging taste and curiosity, and that incredible skill to assimilate all those sounds and make them sing through his own work was just endlessly inspiring.
Has your writing process varied across different projects?
The process is always different to me, but ultimately a song is a song is a song, and so when I am working on a given moment in a new show, I do have certain things I do to approach that challenge.
I start with the story, and I let the characters tell me what music they need to sing, and then I let those characters fill in the words, bit by bit, until there's a broad structure and shape. Then I chip away at it.
Like I said, every show feels different, but looking from the outside, maybe it's the same...
Do UK audiences respond differently to your work compared to US audiences?
It's hard to be sure whether the audiences respond differently in different countries, but I'm always really happy with how well the British audiences understand what I assume will be very specifically American references and attitudes. I love playing for UK audiences!
What have been the highlights of your residency at SubCulture so far?
Every show at SubCulture has been a little miracle, and I can't believe I've gotten to do 47 of them! I do think my favourite shows have been the ones I've gotten to share with other composers.
Whether that's doing a duet of "On The Right Track" with Stephen Schwartz or playing keyboards with Shaina Taub or singing along with Grace McLean or doing a two-piano Billy Joel medley with Tom Kitt, there are some things that can only happen in New York, and having Duncan Sheik rock out with my band is pretty special.
What excites you most about bringing a show to the Theatre Royal Haymarket?
It's such a privilege to perform in a gorgeous West End theatre! All the history that's been on that stage since 1821 - it's a bit much to take in. I'm very much looking forward to playing on the stage where Oscar Wilde's comedies were first heard.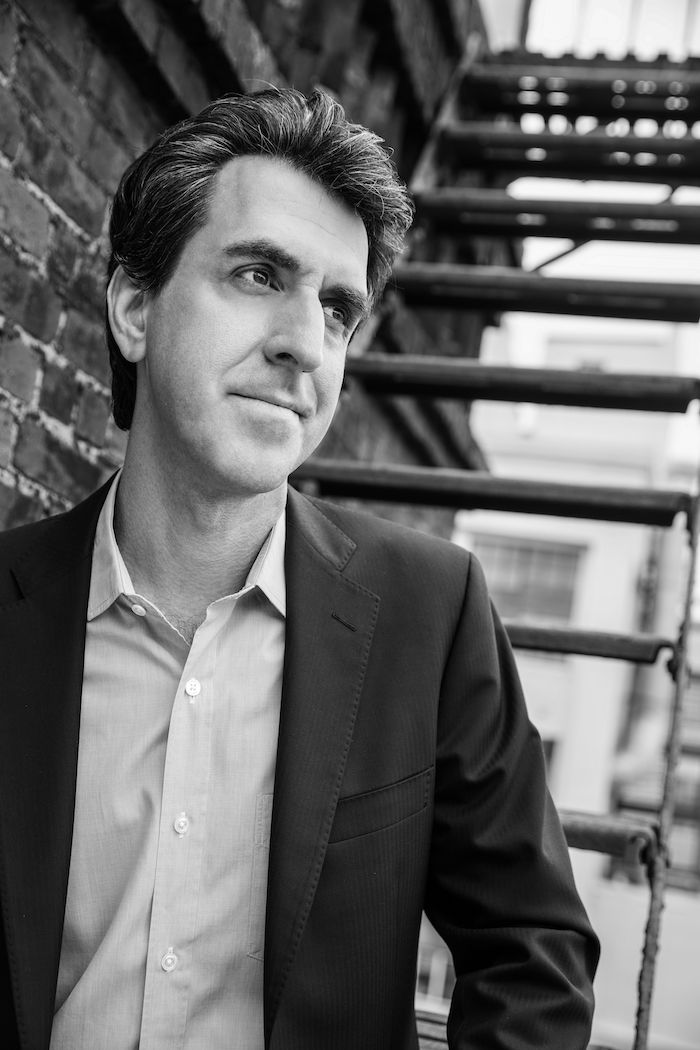 Are you looking forward to being reunited with Rachel Tucker after your Friday Night is Music Night Palladium concert last year for the BBC?
I look forward to making music with Rachel no matter where, when or why. Put us in a stable in the Outer Hebrides with an accordion and a tin whistle, I'm all in. She's an extraordinary musician and interpreter.
Any surprises in store for the concert?
Lots of surprises indeed! Lots of new songs and some very different arrangements of old ones.
What's the secret to writing an infectious groove?
My body has a physical response to a good groove; I end up moving around like a marionette while I play. I'm not much of a dancer, but my body tells me when the music is doing the right thing.
How can composers improve their lyrics? Do you think it is important to be able to do both?
I have always believed that discipline in lyrics is key to clarity in the characters. Making sure the rhymes are true and that the prosody is correct and that the right word comes on the right musical phrase - that stuff is the whole point, as far as I'm concerned, if you're going to write for the theatre.
I always have worshipped at the altar of Sondheim on matters lyrical; I sense that it's a bit old-fashioned at this point, but I continue to insist that if the lyrics are written so that they fall correctly on the ear, the audience will stay engaged rather than sitting back and disconnecting.
Any other projects that you can tell us about?
So much, but I'll tell you about it at the concert.
Who, of the characters you've written for, would you take on a road trip and where would you go?
I think Jack and Betsy from Honeymoon In Vegas would be a lot of fun - but maybe we'd go somewhere other than Hawaii!
Why should people come to your concert?
Great singers, a cracking band, some arguably good songs - I'm not sure what else you could ask for in a concert!
An Evening with Jason Robert Brown and Special Guests at Theatre Royal Haymarket on 31 March
Related Articles