BWW Interview: From Pride Rock to the Upside Down- Meet Broadway Veteran and STRANGER THINGS Star Caleb McLaughlin!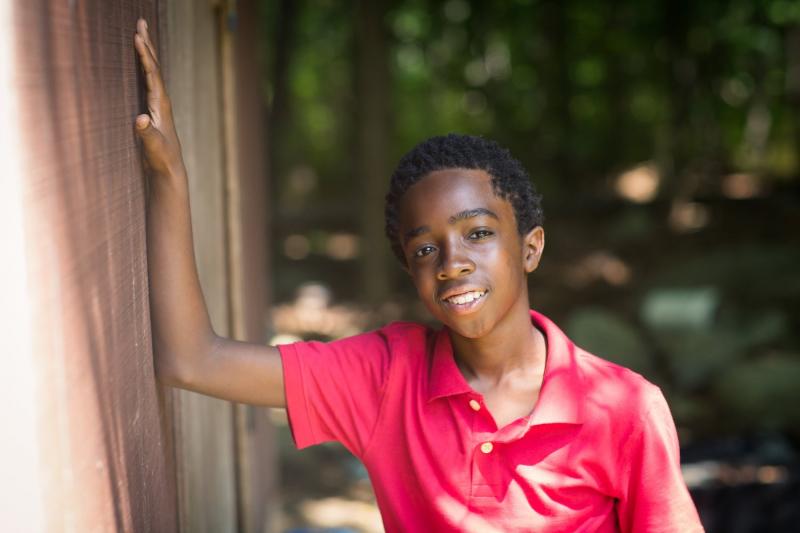 Three short years ago, a slightly smaller Caleb McLaughlin was telling Broadway audiences about how he just couldn't wait to be king. Now Simba is getting a little bit stranger on Netflix.
Now 12 years-old, Caleb stars in one of the hottest shows of the summer- Netflix's STRANGER THINGS, led by Winona Ryder, David Harbour, and the true stars of the show, an unparalleled and much buzzed about bunch of kids. He plays the skeptical 'Lucas Sinclair', a member of the gang that helps to uncover the odd occurrences of their small, 1980s town.
Below, Caleb tells us all about how he got the part, whether we can expect to see him back onstage, and more!
---
What was your casting process like?
You know, for TV gigs, the process can take a long time. You just have to go with the flow. First I had an audition and I had to do a self-tape. I got a callback a week later and I went into the city to do two more auditions, but they weren't at the same time. Then I got another callback to go to LA to do a test to see how I interacted with the main character, Mike. And then I got the part!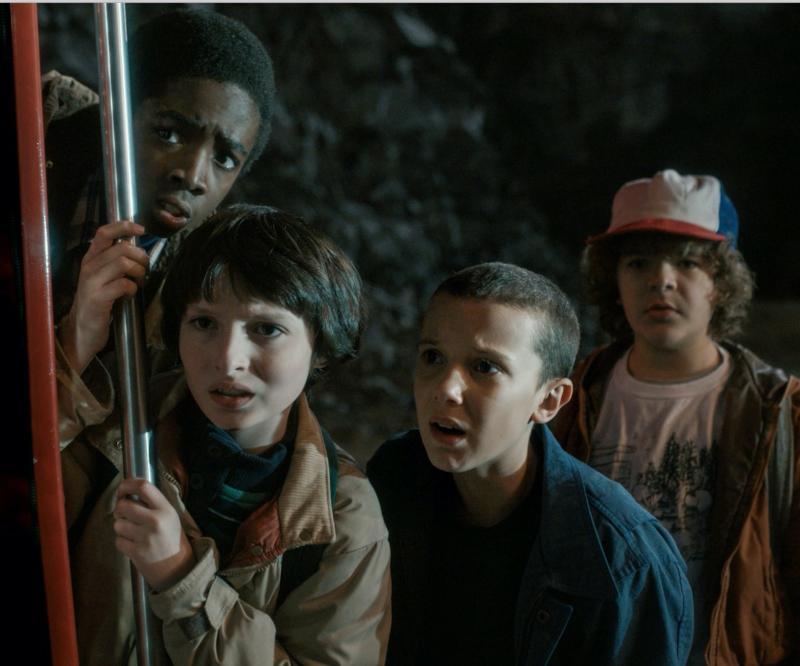 What was your favorite part about filming the show?
Just being in the 80s and getting to experience new things! There was so much stuff I didn't know. They recommended that we all watch THE GOONIES, E.T., and STAND BY ME. I loved the clothing at the hairstyles, and just being on set every day with all of the wonderful actors.
Have you found that you're getting recognized more often on the street?
Oh yeah! I live in a small town, so I know everyone in my neighborhood. But when I come into the city, like four people recognized me in one building in one day! That's so bizarre. It was crazy!
The name of the show is STRANGER THINGS, and some really strange things happen throughout the series. What's the strangest thing about you that people might not know?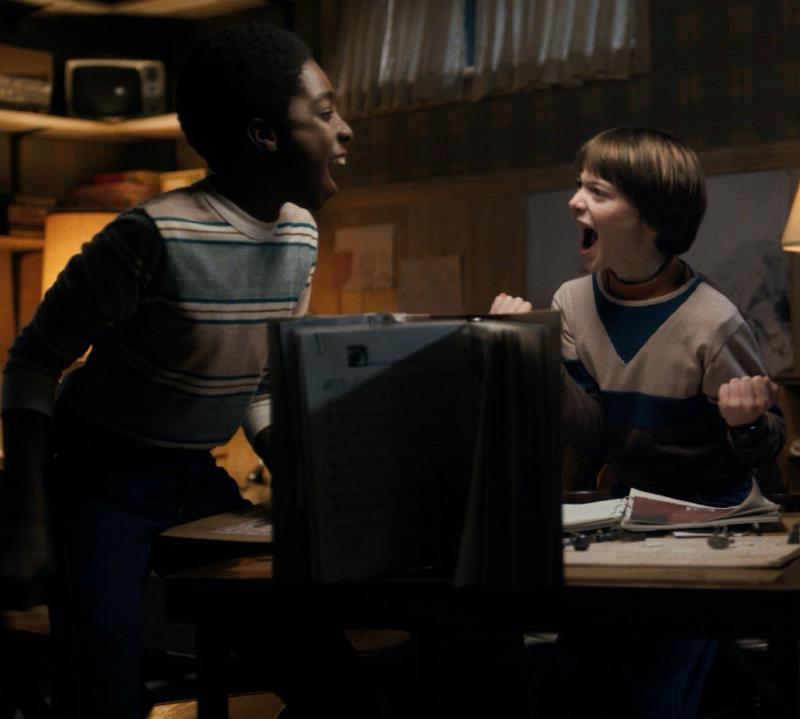 I'm a germaphobe!
You've gotten to work with so many amazing actors already, on stage and screen. Have any of them given you particularly good advice about acting or about life in general?
Not in the sense that anyone has pulled me into a corner and told me, but they've taught me so much through their attitudes and how they act on screen... even in their posture and how they carry themselves. They're really great role models, especially Wynona Rider and David Harbour.
And also, I've learned so much from the kids. I've gotten to learn from them just in everything they do. We all learn from each other. We all take pointers.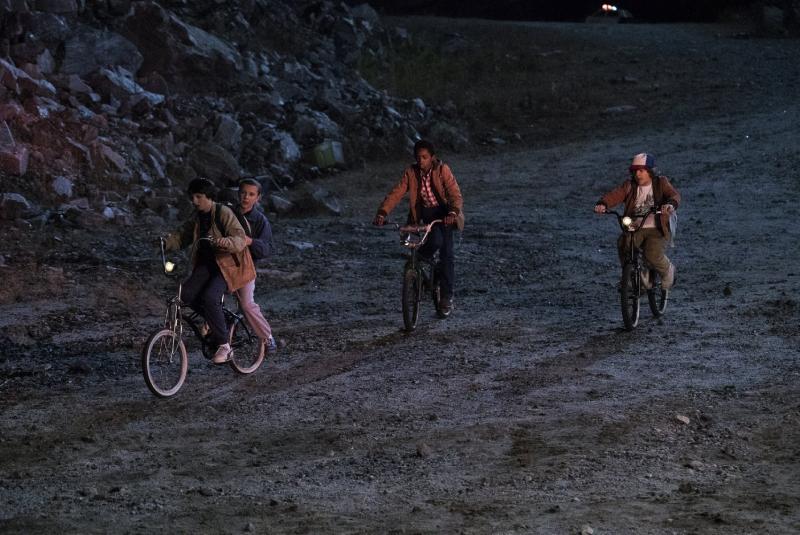 Did you enjoy being a part of a company with so many kids your own age?
It was awesome! Originally it was "Are we gonna get along? Is it gonna be fun?" We are all so outgoing, so it was easy for us to click. We're like magnets now.
Do you miss being on stage?
You know, I'm always performing, no matter where I go. It will always be a part of me. I miss it, but I don't miss it, because I'm always performing. At home... everywhere I go.
Do you have a dream role?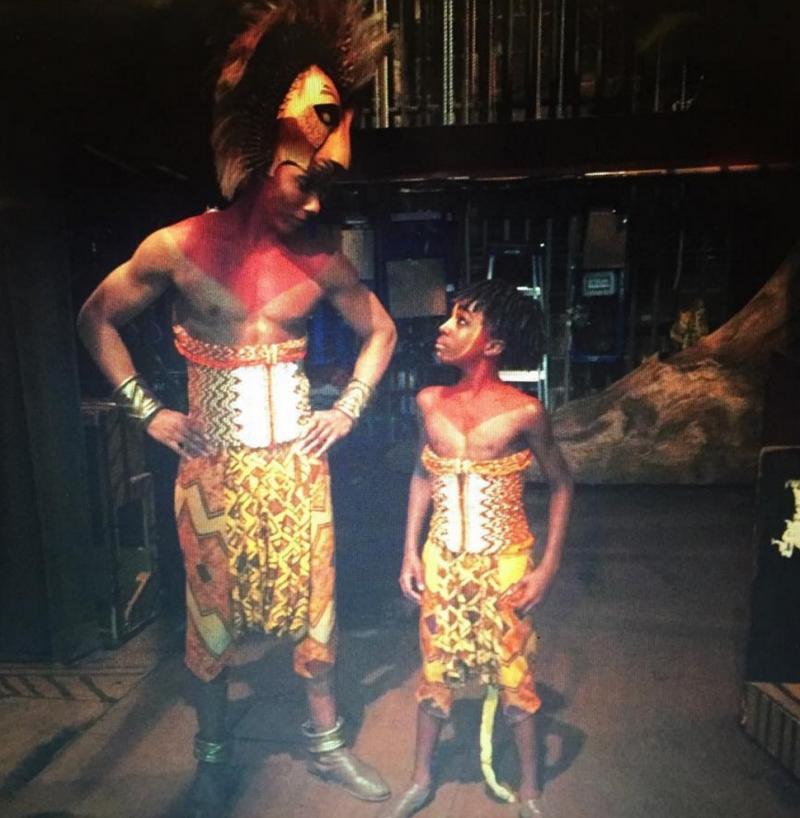 'Simba' was already my dream role, but nothing else has come up yet.
I spoke with Gaten last week and he told me that he thought you could be really great as 'Seaweed' in HAIRSPRAY one day. What do you think of that?
Oh, did he say that? Thanks Gaten! [Laugh] Gaten's awesome.
Are there any roles that you can picture him doing one day?
Oh, Gaten's good at everything. I think he could do any role. If he puts his mind to it, he's definitely gonna do it.
Would you come back to Broadway one day?
Definitely! Broadway is always going to have a place in my heart. That is never gonna change!
Click here to read BroadwayWorld's interview with 'Dustin,' Gaten Matarazzo.
Photos courtesy of Netflix