BWW Interview: Broadway's Dana Moore: A Keeper of the Fosse Flame!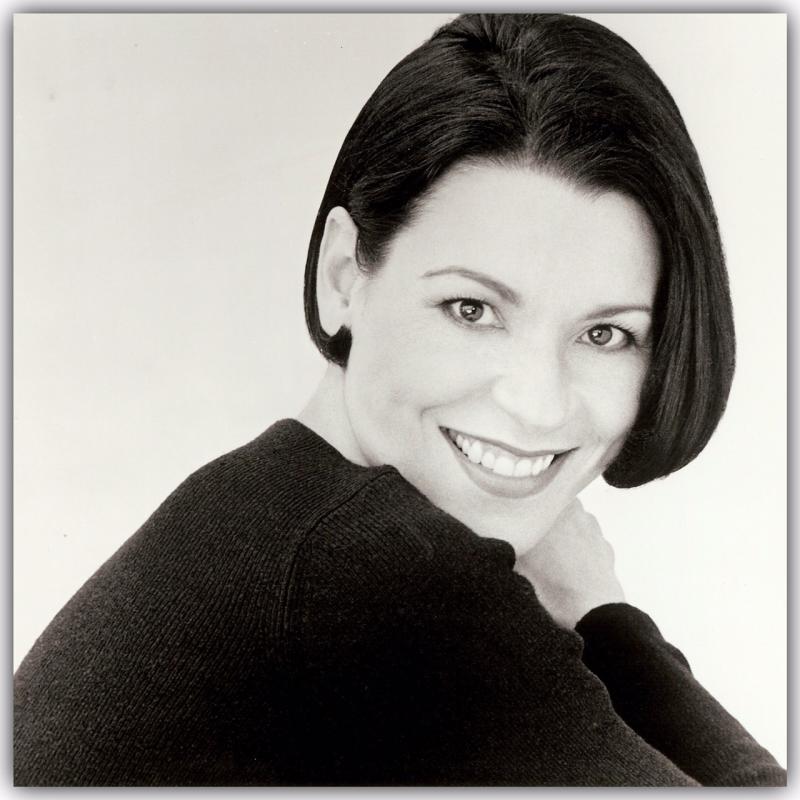 Originally published by Bob Rizzo on thedancecoach.com
Dana Moore, having appeared in twelve Broadway musicals, is the true embodiment of a "Broadway Gypsy." She's worked with some of Broadway's most influential choreographers including Michael Bennett, Bob Fosse, Tommy Tune, Twyla Tharp, and Graciela Daniele. Dana currently teaches musical theater dance in New York City at Marymount Manhattan College and Steps on Broadway.
I spoke with Dana about her career and her passion for teaching and sharing the work of Bob Fosse.
---
Let's start from the beginning. How old were you when you started taking dance lessons?
When I was 2 ½ my mother enrolled my older sister in a dance class and I tagged along. I couldn't just sit still and watch, and I was up off my chair dancing with the class on the sidelines. So the teacher just asked my mom if she'd like me to join. I knew at nine years old that I wanted to be a dancer and that's what I was going to pursue for the rest of my life.
When did you know it was time to "leave the nest" and embark on a professional dance career? What were your goals when you first came to New York City?
By the time I was a sophomore in high school I knew I would leave my hometown of Sewickley, PA and head to NYC; which I did three years later upon my graduation. The incentive for going straight to New York instead of college was that I was offered a scholarship to study at American Ballet Theatre the summer after my senior year. My goal was to work in musical theater, but I learned very quickly that I had to get myself into an acting class and take voice lessons if I was going to 'make it'.
Is there a particular performer who inspired you?
These were the days of TV Variety Shows. Whenever a dance segment was on, my mom would turn on the television. I think I was most struck by Gwen Verdon, but I also had a personal experience with her when I was nine. Both she and Peter Gennaro came to teach at a dance convention I was attending and they singled me out, pulled me forward and had me do a few steps. From then on, anytime there was an opportunity to see Gwen on TV or in a movie, I was glued to the set.
That's quite impressive that Gwen Verdon and Peter Gennaro were teaching at a dance convention.
Yes, it was for Dance Masters Of America. I was super excited when they asked me to demonstrate, as I was very aware of who they were. It was a pretty big deal for my dance teacher, Doris Singer, and myself.
What was your first professional paying job as a dancer? For many dancers getting their Equity Card is like a rite of passage. Do you remember the feeling when you were offered your first union contract?
I was studying with Luigi at the time. One of his company members saw me dancing in his class and asked if I wanted to dance in an 'extravaganza' in a nightclub in Santo Domingo. My response was, "As long as I'm not going to be a 'tits and feather' girl!" She assured me I wasn't going to be and I was hired as a real dancer in the show. It was a seven-week contract that ended up extending into a five-month gig. Once I returned to NYC I got my Equity card almost immediately. I went to an open call for Hellzapoppin (starring Jerry Lewis) where they actually saw non-Equity dancers. I received a callback, and at the end of the audition they lined fourteen of us women across the stage and told us we were hired. Naturally, I was incredibly excited and happy. Not only had I had earned my Equity card but I had landed this 'big deal show'. Little did I know it would turn out to be my first flop. It closed during out of town tryouts in Boston!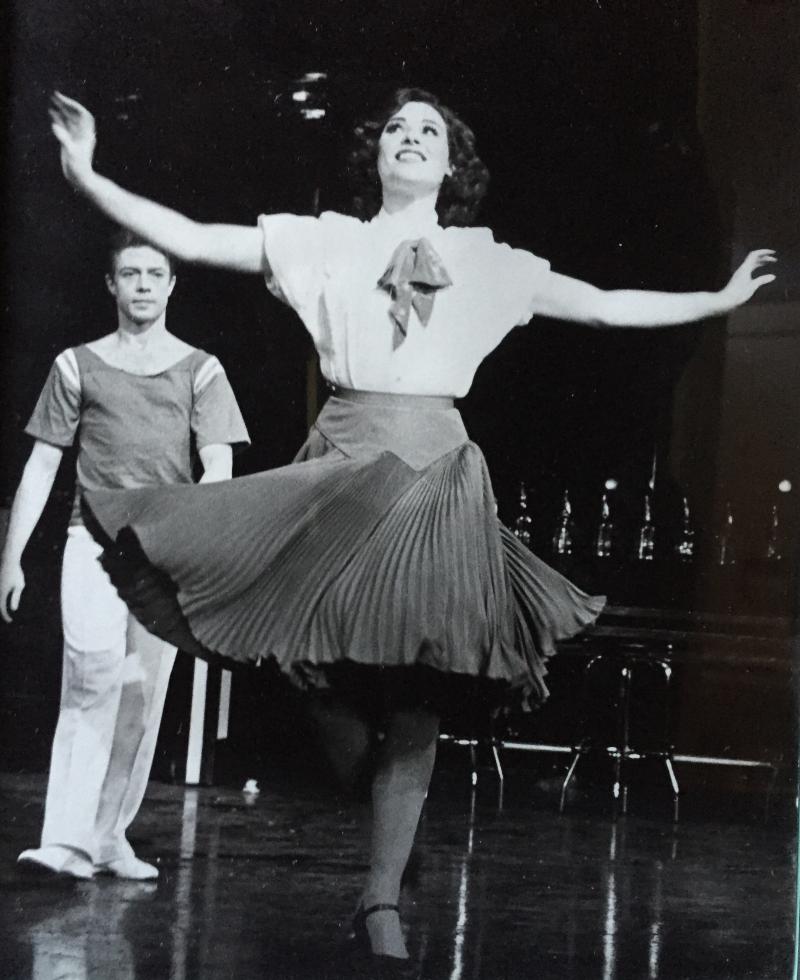 Is there a favorite show among all the musicals you've done? Any special performing moments that comes to mind?
I'm very hard pressed to come up with a favorite show. Each individual show was my favorite when I was performing in them. But I do have a handful of favorite roles. Sugar Babies was my Broadway debut and holds a special place in my heart. Dancin' was a dream come true and I got to perform Trumpet Solo from Sing, Sing, Sing! I loved doing the tap lead in On Your Toes and leading the Rich Man's Frug in the '86 Revival of Sweet Charity. Sheila in A Chorus Line was a treasure. Fosse was amazing. What can I say, every show I performed in left on me an indelible mark.
Having been a veteran of several "Fosse" shows, what was it like to work with Bob Fosse in person? For example, when you were performing the lead female role in "Rich Man's Frug" from Sweet Charity, what were some of his stage directions during the rehearsal process? Was Gwen Verdon a part of that process as well?
It was an exhilarating world to be a part of. For starters, the minute Mr. Fosse walked into the room you knew you were going to work. He was a demanding, exacting, uncompromising taskmaster. But he was also inspiring and every single person in the room would have done anything for him. He found a way to make you feel you could do anything. While rehearsing The Frug he would shadow me as I was dancing, quietly directing me, whispering in my ear. It wasn't about the steps; it was about acting the scene. He challenged everyone in the cast to do the same. Gwen was right there in the rehearsal room the entire time. She was tirelessly teaching everyone. She was very hands-on with me in The Frug and also offered Debbie Allen insights into the role of Charity. She was an invaluable source of information helping us to see the wit and irony in Mr. Fosse's choreography.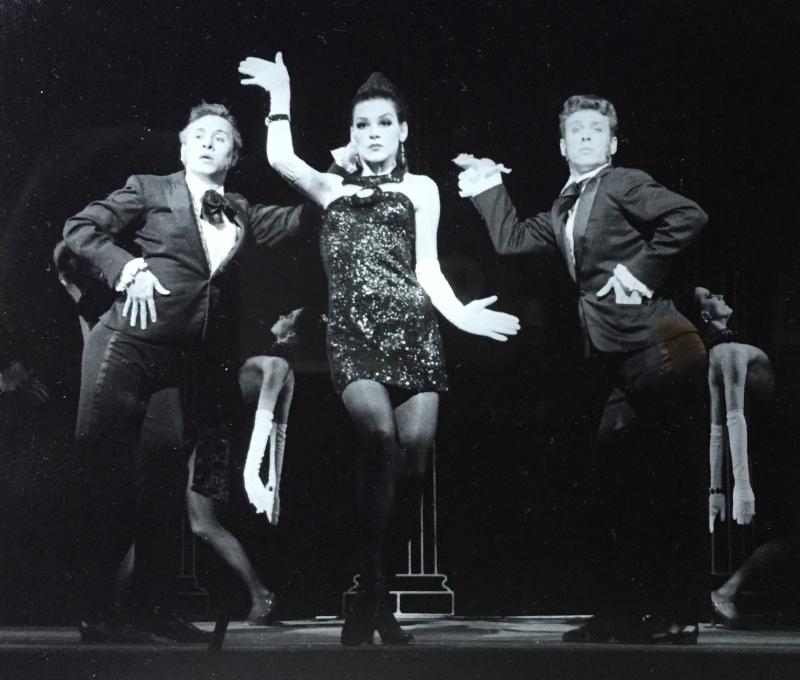 How did you get into teaching? Was it a part of your master plan?
I'm a 'class rat' so I was always at STEPS on Broadway in some class or other: theatre dance, jazz, tap or ballet. One day, Suzy Norton DiCerto (Asst. Managing Dir. at STEPS) asked if I would ever consider teaching a series of master classes and I said, "I don't have a class. I'd have to create one". And she said, "I'll give you two weeks to create one." The timing was right for me so I said, "okay". Truth be told, I was very resistant to the idea of teaching. I never thought I was going to teach, partly because I didn't know if I had anything to offer and partly because I had so loved being a performer. I had the twisted notion that taking a teaching job was somehow an admission I was a failure. Today, I know that nothing could be further from the truth. I love teaching and had no idea it would bring me such creative and emotional fulfillment.
It's great that you've been entrusted to teach the historic Fosse style to a new generation of aspiring dancers. How did that come about?
Nicole Fosse started The Verdon/Fosse Legacy Project a few years ago and invited me to join the team that is reconstructing Mr. Fosse's work and passing it on to a new generation of dancers.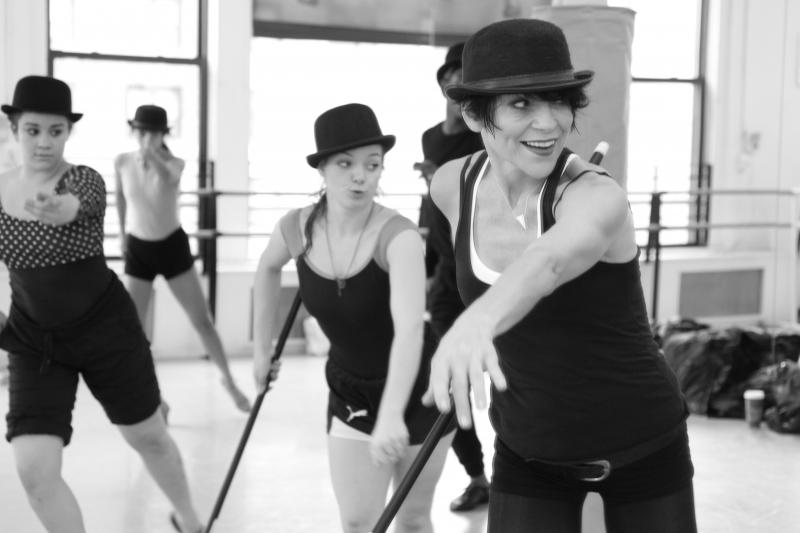 How do the young dancers of today take to the style when you first present it? Because of all the detail and use of isolations, do they find it challenging?
Today's young dancers are usually willing and eager to take on this dance style. But, yes, they do find it challenging. Regardless of a dancer's proficiency, mastering Fosse's style takes time and repetition. Over time, what has become apparent to me is that it's not just teaching steps and style and specificity of isolations that's important but conveying to my students the understanding that no move is arbitrary and the intent behind a move informs the execution of the move itself.
Why do you think it's important for aspiring musical theatre dancers to learn or be familiar with Fosse's work?
Mr. Fosse's choreography embraced strong storytelling and introduced a unique, idiosyncratic style of dance. No one had ever seen this kind of stage dancing before. In some cases, like the 1975 Broadway production of Chicago, he was way ahead of his audience and had to wait years for them to catch up to him. He empowered his dancers to be strong characters not just stage dressing in a scene. Pretty much every choreographer working today was influenced by Mr. Fosse's work and uses some aspect of it in their work.
How do you balance your personal and professional life?
It is a job I am constantly reconfiguring. Certainly, raising a child has shifted my priorities. Family comes first. I'm fortunate to be married to an actor who understands the life of an artist and we are grateful to have shared a life in the theater together for over 25 years.
What advice can you give to aspiring musical theater dancers?
A dancer can't just be a dancer. Get yourself into an acting class. Take voice lessons. It's very easy in this business, especially as a dancer, to look around and be intimidated by the enormous amount of talent surrounding you. Put your blinders on. Whether it's a class or an audition you've got to enter the room with ALL that you ARE, not all that you aren't. Hold on to what inspired you to be an actor/dancer in the first place. You've trained and prepared for this moment and if you are lucky enough to carve yourself a career in the theater the learning will continue for a lifetime.
Thank you Dana, for sharing your stories and words of wisdom. You're an inspiration to many!
Dana Moore lives in Manhattan with her husband, actor Stephen Bogardus, and their son, Jackson. She teaches at Marymount Manhattan College and open musical theatre dance classes at STEPS on Broadway.