BWW Exclusive: How a Broadway Music Video Captured the 'Morning Glow' of Marriage Equality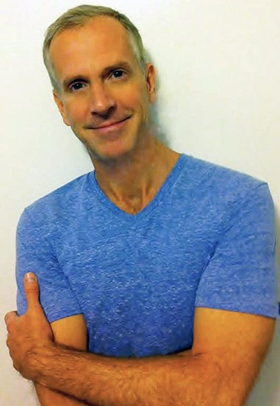 On June 26, 2015, the Supreme Court ruled that marriage equality would be the law of the land in America. Three days later, Tom Andersen, an award-winning, out singer-songwriter released a music video that wed his recording of ''Morning Glow'' (from ''Pippin'') to dozens of images of happy gay couples. The golden-toned tenor said he sought to capture the feel-good euphoria of the LGBT community and its straight allies. Since its posting on YouTube, Andersen says he's heard from fans of the video from all around the world.
But how did a then-43-year-old Broadway showtune get turned into an anthem for marriage equality, and what did Stephen Schwartz, ''Pippin's'' celebrated lyricist-composer, think of Andersen's music video?
Here's how it got started: Andersen, who's been with his partner for seven years, wanted to literally lend his voice to marking this historic moment: ''When the Supreme Court came through [with the Obergefell v. Hodges decision], I wanted to celebrate that. And I've always ioved 'Morning Glow.' It's such a hopeful and inspiring song. I thought Stephen's lyrics really matched the exciting reality finally reaching all 50 states: 'Winds of change are set to blow and sweep this whole land through. Morning glow is long past due.'''
After mixing his recording of ''Morning Glow'' in his home studio, Andersen went online to find the many images of LGBT couples for his video. He says, ''I live in New York, so I wanted people of color. I wanted men. I wanted women. I wanted everyone. Then, I sent a link of the video to Stephen. I was a bit anxious because you never know if a songwriter is going to like what you've done with their song. I hoped for the best.''
Andersen, who has sung at Carnegie Hall and the Kennedy Center, had done a couple of concerts with Schwartz in the San Francisco Bay Area in 2000. And the Broadway legend once gave him a quote for his ''Journey'' CD: ''Tom's got an amazing pure voice, and he's an excellent songwriter. One of the very best.''
Even so, Andersen didn't want to second-guess Schwartz's reaction. But he needn't have worried.
---
Schwartz told BroadwayWorld: ''I loved Tom's video and the way he sang 'Morning Glow' (it's still on my desktop), and I am enormously gratified when any of my work can be put in service of a good cause.''
Once Andersen got Schwartz's blessing, he was relieved: ''Stephen was very sweet. I'm so happy he's happy. I've been a fan of his for years. Back in 2000, it was such a thrill to work with him and sing his songs, with him at the piano. Aside from his amazing talent, Stephen's incredibly grounded, generous and kind.''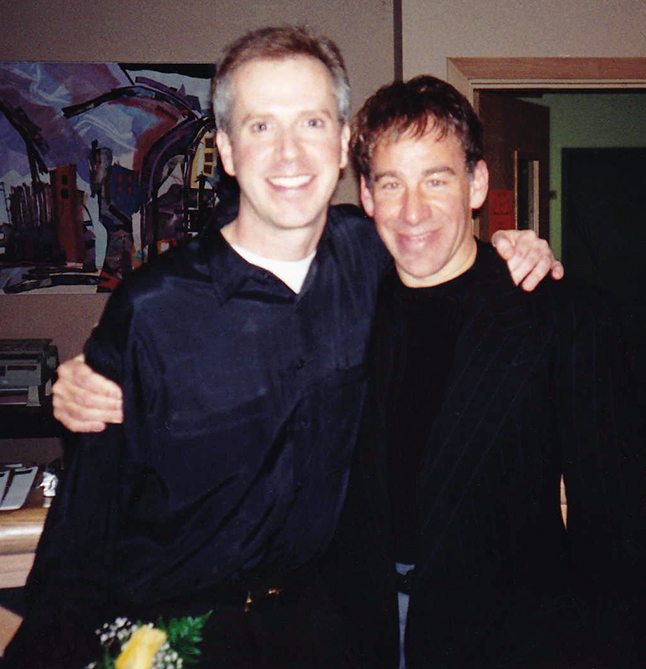 "Morning Glow" isn't the first time that the openly gay artist has captured a moment in LGBT history. Andersen is best known for writing "Yard Sale,'' and this year marks the 25th anniversary of his beautiful ballad about a young man with AIDS who is selling his possessions because he's "leaving town and running out of time.'' He says it was inspired by the sight of many such young men during the early days of AIDS in 1980s San Francisco. ''Yard Sale'' earned him awards and a rave in Billboard. And thanks to his CD and video on YouTube, it's been sung and recorded around the globe, most notably by Australian stage-TV star David Campbell. Andersen says, ''I had no idea this song would be so universal and touch so many people.''
Meantime, the latest Gallup poll shows that 67% of Americans now support marriage equality, a record high. However, some conservatives believe if President Trump gets to appoint a couple of justices to the Supreme Court, that could shift its balance and lead to the reversal of marriage equality. But Andersen says: ''That ship has sailed. It's ridiculous that it took so long, but it's here to stay, and it's still worth singing about.''
Related Articles