Click Here for More Articles on ON YOUR FEET
BWW Exclusive - ALL EYES ON: Andy Señor, Jr. Richard Jay-Alexander Talks Dreaming In Cuban, RENT, ON YOUR FEET and MORE!
Being in "the business" for 40 years, it's a wonderful feeling when you can step back and take a look at a talented individual, as they approach a major crossroads in their life. That person would be Andy Señor, Jr.
On the eve of the Opening Night of On Your Feet, The Story of Emilio & Gloria Estefan, for which Andy is the Associate Director, at last I find the climax of a story that has been almost a year in the making.
Having been in the position he is in right now easily informs me of what may lie ahead for him and his career. The only question is, "What does HE want to do next?"
We couldn't be more different and I don't think I've ever met anyone so "chill" for the creative field we are a part of. But I also think, therein, lies his gift. When you see him in action, whether working onstage or chatting backstage with actors, you can actually feel an aura of mutual love and respect and you clearly see the house he has built for himself.
I first met Andy, a while back at a lunch with friends, at Soho House, on Miami Beach. We would meet again for an exploratory lunch meeting, as he was building his theatre company, as Artistic Director of DISTRICT STAGE COMPANY, in Miami.
Oh, I almost forgot to tell you, Andy is Cuban. And the friends he has made and has found himself working with are fellow Cubans such as Alex Lacamoire, Emilio Estefan, Gloria Estefan and many others you may have heard of. This is the KISMET that has fallen upon this talented young man.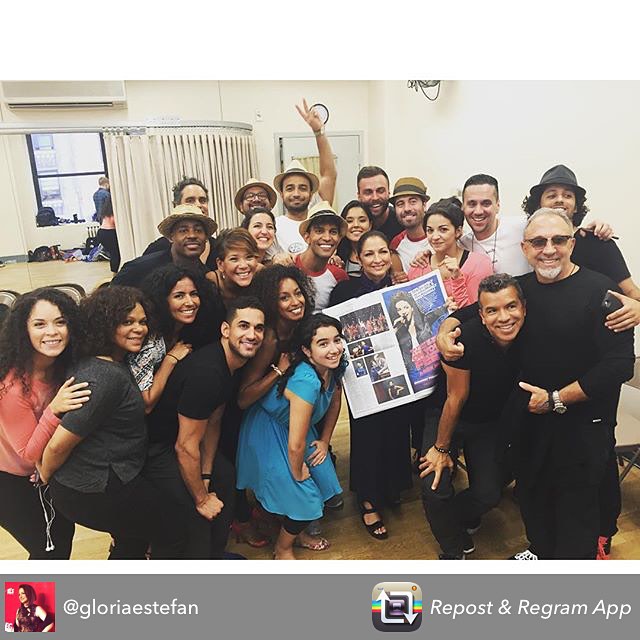 Almost a year ago, we decided to get together and talk SHOP and catch up. In Miami, when you do that, the favorite spot to gather, is on Lincoln Road. Pick a restaurant, take in the beautiful weather and chat for a few hours. It was during this chat that Andy made my jaw drop when he told me he would be directing RENT, in Havana, the first time a Broadway musical with live musicians has been mounted in that country in 50 years! I couldn't believe my ears! I was also sworn to secrecy, as word was not out yet.
Needless to say, I had a million questions. How? What? When? Where? Why? Among them. Also ... RENT?! It has everything in its story that Fidel Castro banished from the Island!
It turns out that this had been in the works for some time and that when the choice was actually made, it came down to WEST SIDE STORY or RENT. For me, that all became even stranger.
Andy Señor, Jr. actually played the role of Angel during the original Broadway run of the show and had been staging tours, blessed by the original director, Michael Greif, who has turned out to be a tremendous friend and mentor to him. That relationship has only gotten stronger over the years and Michael went to Cuba to help him cast the show.
I was freaking out and ecstatic at all of this news and felt this was big. REALLY, REALLY BIG! My mom was from Havana and I spent part of my childhood there and had recently visited in 2000, so I just couldn't imagine HOW this was going to happen.
That story is quite magical and has a lot of players involved, including Bob Nederlander and Thom Schilling of Nederlander Worldwide, about whom Señor is tremendously complimentary.
Also, there seemed to be some confusion on the part of the public that this presentation had something to do with, or was a direct result of President Obama's announcement about the changes that he was looking to implement with CUBA. Not so. This had been in the works much, much earlier and the timing was coincidental.
It would be challenging and difficult, but worth it. And that is a story all it's own, which Andy and his friend, Victor Patrick Alvarez, have documented on hours and hours of film, that there are plans to do something with.
I was fascinated and would communicate with Andy and he would send phone videos from rehearsals, photos, etc., which would actually bring me to tears. You have to understand, it's not like their was a Musical Theatre community to choose from. Andy worked and trained and shared all things Jonathan Larsen with the eager cast members. The entire community got involved and it turned out to be a sold-out triumph and an extraordinary feather in Andy's cap. The news resonated internationally about what was happening onstage at Teatro Bertolt Brecht. Also, in addition to the Jonathan Larsen "Peasant's Feast" dinner tradition (made possible by Jonathan Larsen's family), which he shared with the cast, Andy insisted that the show open on Christmas Eve, which had always been a dream of Jonathan's.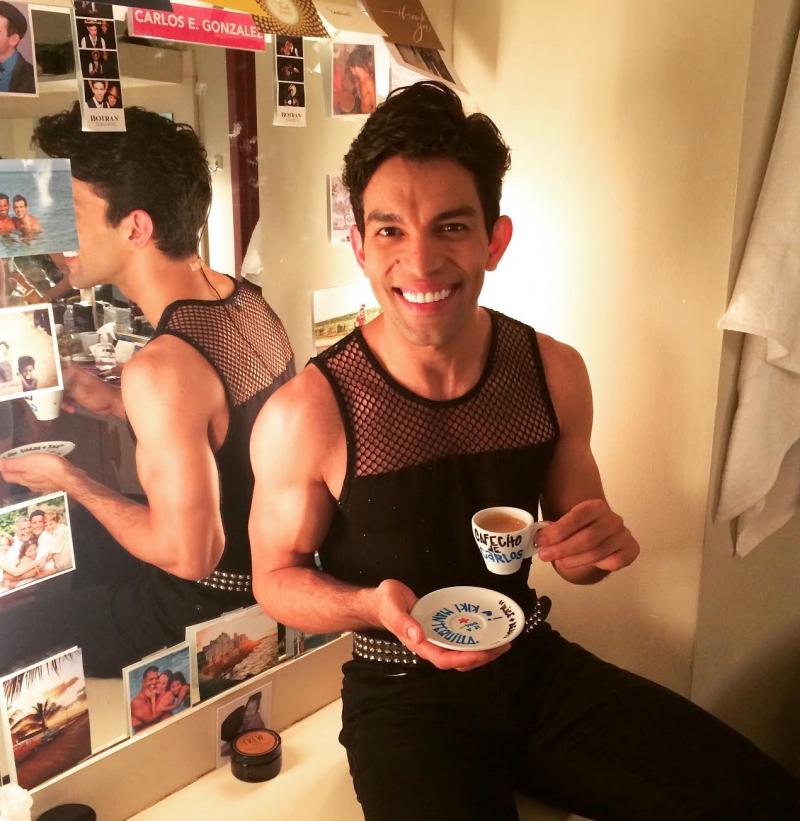 This is where a new friend, named Carlos E. Gonzalez, entered the picture. Another Cuban, a dancer and actor you can find on the stage at On Your Feet, in all his dazzling glory, was on board to work with Andy and help him with ANYTHING necessary. And that "necessary" is loaded because the obstacles were many and Carlos found himself even teaching a local person HOW TO be a Stage Manager.
I would listen to these stories in awe and hung on every word and I could see Andy was building another one of his magical relationships and Carlos held nothing but gratitude and respect for Andy.
They would come back to Cuba with On Your Feet choreographer Sergio Trujillo, to experience and witness dance and culture as they prepared for the Estefan musical.
When RENT ended, Andy made arrangements, with the help of Robert Nederlander, to bring cast members to America (Miami and then New York). A first-ever experience for a short time. Andy was hoping to pave the way for a CONCERT Version of the show, in Spanish. The calendar on that didn't work out, but there is still the possibility of that happening in the future and Andy has a couple of brilliant ideas up his sleeve, about this, that we discussed as recently as last night, after a performance of On Your Feet.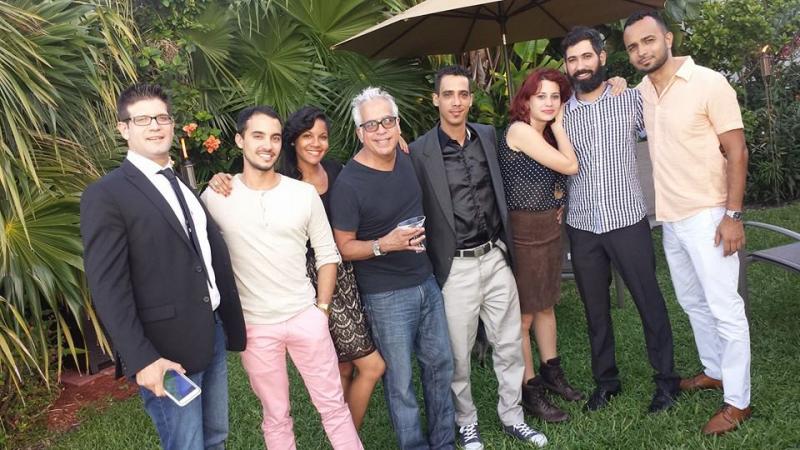 When the RENT cast hit the mainland, I told Andy that I would love to throw a party for them at my home and, boy, did we. I also got to meet Andy's elegant (and very proud) Mom and it was a great night. But, in my living room, later that night, with Manny Schwartzman at the piano, they regaled the invited guests, and each other, to performances of the songs from the show, in Spanish. I was in tears. So beautiful.
This was also the night I first laid eyes on Ana Villafañe (who plays Gloria in On Your Feet) and Andy had invited to our party.
The cast came to New York and, of course, fell in love. They also got to meet original cast members of RENT and Andy gave them a "once in a lifetime" experience that will never be forgotten.
Now, comes one of my favorite parts of this guy's story. His relationship with Emilio and Gloria, both whom he has known since childhood. When they came from Cuba and, as you will learn in the show, got together, they would hang at Andy's family's home, share meals, etc. Fast forward, and Gloria tells Andy they found a director for On Your Feet and it's Jerry Mitchell. Andy writes an e-mail to Jerry Mitchell and BOOM .... Jerry jumped on it and Andy became the Associate Director.
Jerry Mitchell has been very generous on his thoughts about Andy, both to me and to the Miami Herald's Christine Dolen, to whom he referred to Andy as "the authenticity police."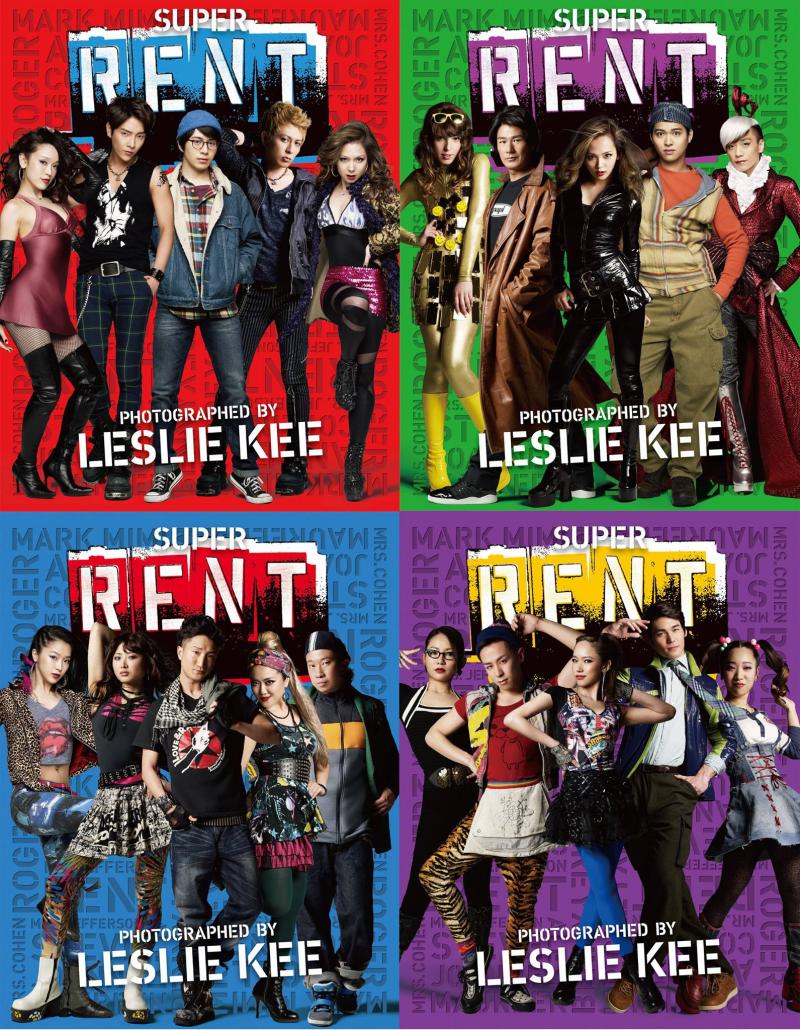 After the Chicago out-of-town tryout of On Your Feet, Andy headed to Japan to direct a production of RENT. Another huge success.
Last night I finally got to see On Your Feet and, afterwards, got to hang out with Andy and Carlos and Alex Lacamoire and his wife, Ileana dropped by, as did Kurt Crowley and, of course Gloria, Emilio, producer Bernie Yuman, Nayib Estefan and many others and, yes, they're working on Broadway, but, first and foremost, they are family, gathering together, after a show. You don't see this often and it is truly a thing of beauty.
The show opens on Thursday, November 5th (click here for our video preview!), and who knows what lies ahead in those magical, mystical cards for the new musical, built on a house of love and blood and guts, but I have no doubt that the magic will continue, for Andy Señor, Jr.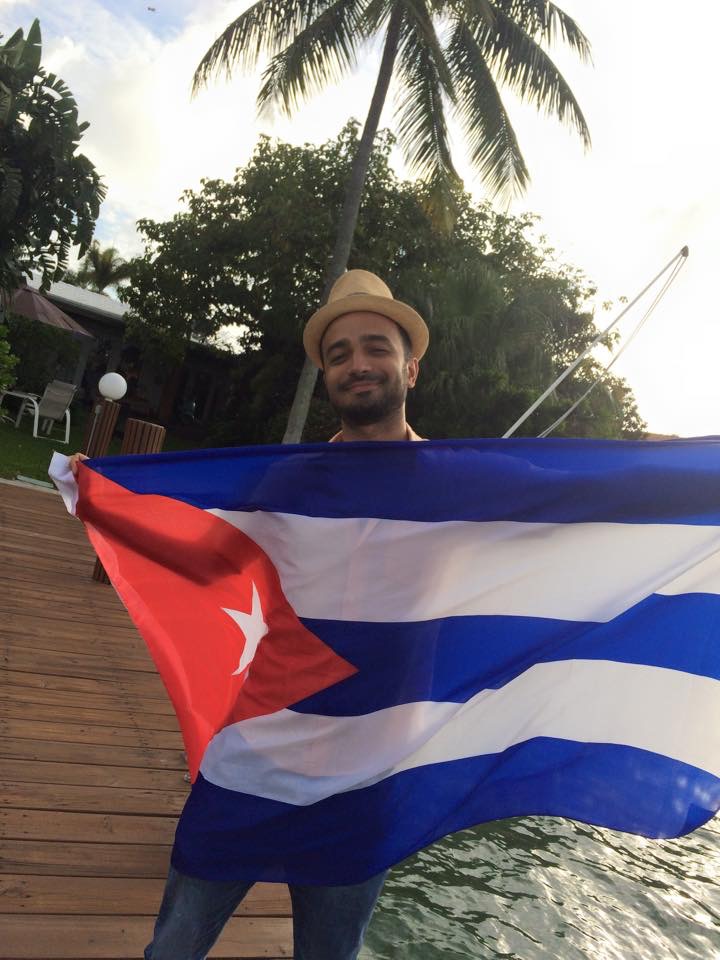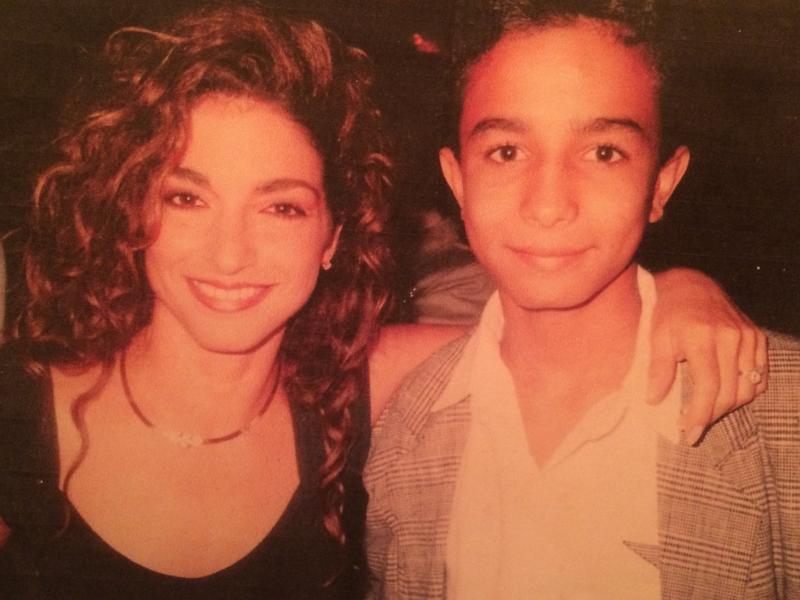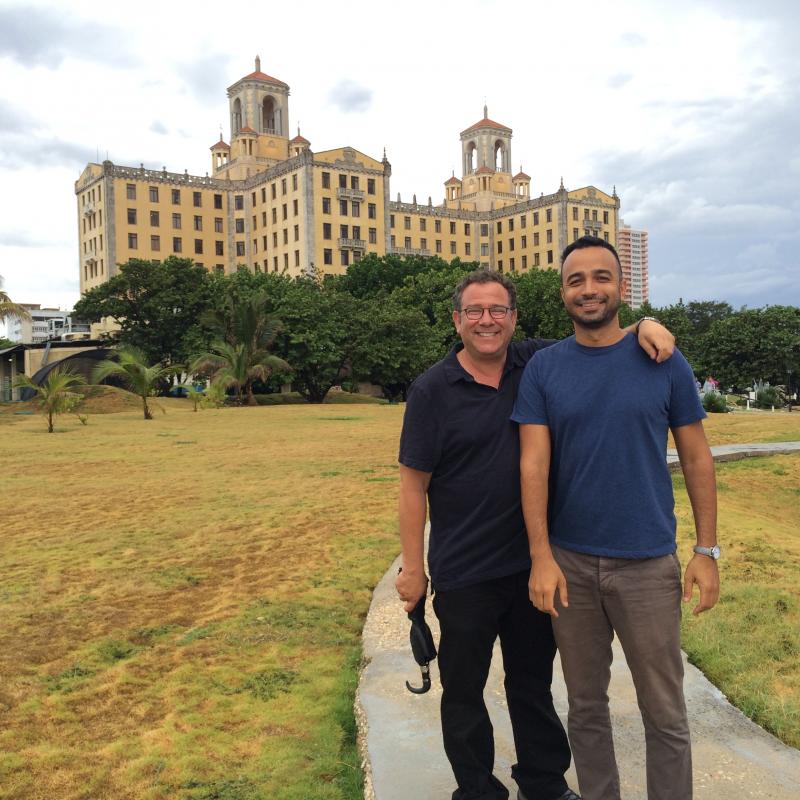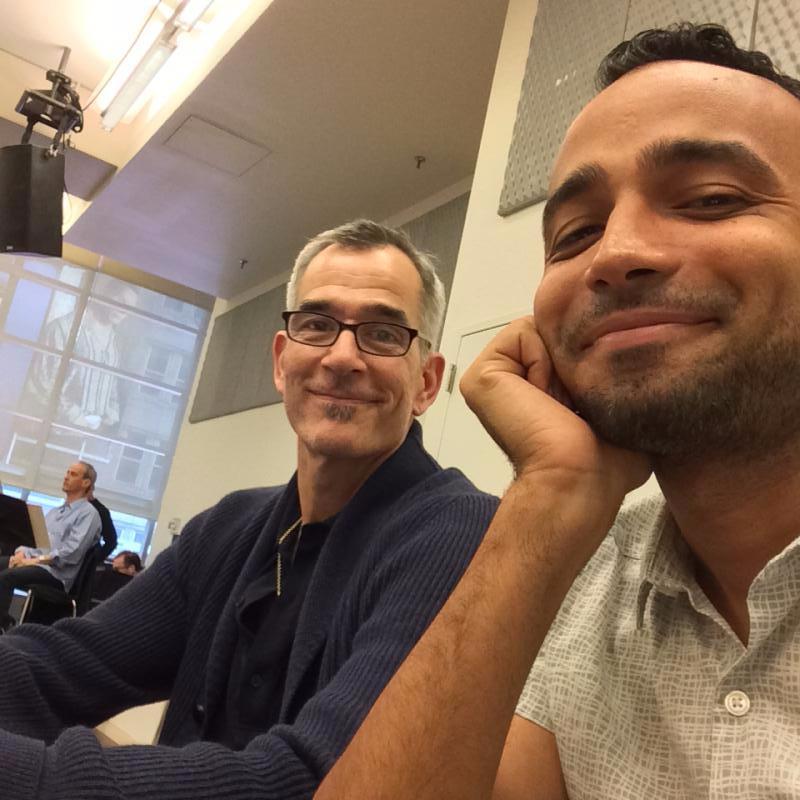 Related Articles
Richard Jay-Alexander's extensive credits includes concerts for internationally renowned stars such as Barbra Streisand (including her most recent tour), Kristin Chenoweth, Bernadette Peters and Bette (read more...)