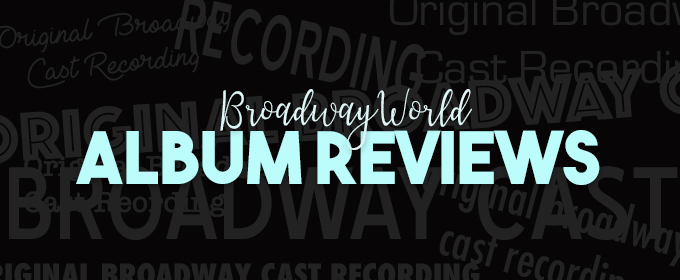 Click Here for More Articles on BroadwayWorld Album Reviews
BWW Album Review: TONYA AND NANCY Gets High Marks
Figure skating and musical theatre feel like perfect partners: both involve heightened drama, intense training, and occasionally questionable costume choices. So it seems incredible that there hasn't really been a musical about figure skating before - until now. Tonya and Nancy, a rock opera by Elizabeth Searle and Michael Teoli, combines a clever rock score with one of the most infamous figure skating rivalries in history, a story so wild that it's almost stranger than fiction. We're talking, of course, about the rivalry between NANCY KERRIGAN and Tonya Harding that erupted into a violent scandal.
In figure skating parlance, there are two components of judging: technical components and program components (the stuff that casual viewers would call "artistic"). The live recording of Tonya and Nancy lands some of its toughest elements cleanly, but loses grades of execution on some of the simpler things. From the first song, "Three and a Half Minutes," it's clear that Searle and Teoli have some serious musical chops: the music is driving and distinctive, if a little frustratingly repetitive. Even at this early stage, Searle expertly uses specific language to highlight how Nancy (Lauren Worsham) and Tonya (Ashley Spencer) are two sides of the same coin: ambitious and talented with mommy issues, but polar opposites in approach and style. I also have to give kudos for the inexplicably entertaining rhyme of "nuts" with "lutz."
Much like Tonya herself, the score has moments of pure brilliance alongside moments of pure frustration. Anyone who's ever tried to write anything knows that titles and hooks are, strangely, one of the hardest parts, and it's here that Tonya and Nancy doesn't quite land. Songs like "You Wish" and "Spinning Back In Time" are quite good, but their central images are a bit unwieldy or generic. It's also a small quibble, but anytime the characters reference a jump in the lyrics, it's always a lutz for some reason - there are five other jumps to choose from (granted, it's pretty hard to find a rhyme for "salchow").
All that being said, Tonya and Nancy hits nearly all its "components" marks: transitions, skills, composition (as in structure), musical interpretation, and performance. Especially that last one: Worsham and Spencer are utterly magnetic as characters we think we already know. On "I Want To Die," Worsham finds a delicate balance between Nancy's operatic, "pure" soprano and her much-less-likeable whiny prima donna side. Likewise, Spencer gets us inside Tonya's head with "Picture Perfect Girl," an acidic reminder of how the real Tonya was viewed by the skating establishment long before any scandal hit.
While Spencer and Worsham are spectacular, the supporting cast doesn't get quite as much to play with. The chorus is used in a beautifully operatic way, almost as a Greek chorus at times and particularly at the very beginning and end of the album. But Nancy Opel, who does double duty as both skaters' mothers, gets saddled with a tad too much exposition and narration. Similarly, Tony LePage does what he can with the scenery-chewing role of Jeff G., Tonya's husband who sings in a style that's exactly the right blend of rock and tacky.
Among figure skating fans, there's a longstanding joke that the only musicals we ever get to hear are Les Miserables and The Phantom of the Opera, given the frankly ridiculous number of skaters who choose to skate to those warhorses. But now, could a Tonya and Nancy program be on the horizon? We can only hope.