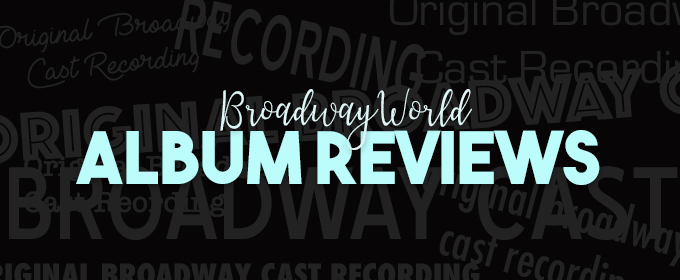 Click Here for More Articles on BroadwayWorld Album Reviews
BWW Album Review: THE BAND'S VISIT Floats In On A Jasmine Wind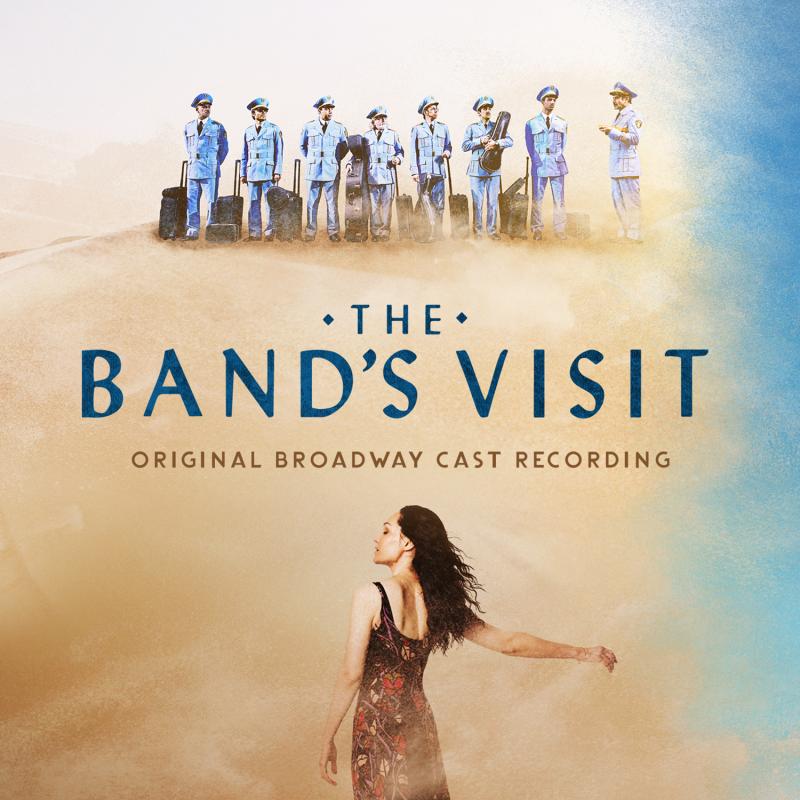 Bet Hatikvah, the small town that is the setting for The Band's Visit, is utterly unremarkable. But "unremarkable" is the last adjective one would use to describe the score for this new musical, about an Egyptian police orchestra who, thanks to a linguistic mix-up, find themselves stranded overnight in a tiny Israeli town. Written by Tony nominee David Yazbek, the music ranges from haunting and ethereal to rousing and comedic, weaving together the structures and storytelling needs of musical theatre with melodies and orchestrations that are undeniably, authentically Middle Eastern. The end result is a score that takes a moment to absorb fully, but once it does, it's hard to stop thinking about.
"Waiting" and "Welcome To Nowhere" kick off the album with back-to-back odes to the monotony of life in Bet Hatikvah. "Waiting," the opening song, introduces us to the town's residents who have one thing in common: a feeling of being stuck. It also introduces us to one of Yazbek's best instruments throughout the score: the pure, powerful, haunting chorus of voices. Where "Waiting" is reflective, as the residents describe their own lives internally, "Welcome To Nowhere" is sarcastic and biting, as they introduce their stranded Egyptian guests to the town. It's filled to the brim with wry lyrics such as "Pick a sand hill of your choosing / Take some bricks that no one's using / Build some buildings, put some Jews in." Pairing these songs back-to-back gives a pretty good overview of the musical as a whole: half earnest yearning, half sharp comedy.
Later in the album, we get another set of perfectly paired songs: "Papi Hears The Ocean," sung by Etai Benson, and "Haled's Song About Love," sung by Ari'el Stachel. There may not be a funnier or better-matched buddy duo on Broadway right now than Benson and Stachel, and their pair of songs is one of the best parts of the whole album. As Papi, Benson is endearingly awkward, even as he masterfully trips through the tongue-twisting patter of his song, a sweet and hilarious explanation of Papi's inability to connect with girls. Stachel's Haled is the perfect foil, with a crooner's smooth, jazzy tones that glide through his explanation of the secrets of love: "don't break the ice, you melt the ice." Their pair of songs are a perfect storm of humor, heart, and that shared human longing to love and be loved - who could ask for anything more?
Other standout turns come from the rest of the cast, as well. "Beat Of Your Heart," led by Andrew Polk and John Cariani, is a rousing paean to the rush of love that doesn't forget to mention the bittersweet side of love as well. Cariani also has moving material in the late-show "Lullaby," a soft reflection of a man who cannot figure out why he fails but who is painfully aware of every failure. And while leading man Tony Shalhoub does not sing much, he brings a gentle honesty to the Arabic ballad "Itgara." In a cast full of standouts, though, it's leading lady Katrina Lenk who shines the brightest of all. Her early song "It Is What It Is" is a twist on the classic musical theatre "I Want" song, a world-weary song of acceptance that nevertheless hints at roiling depths and passionate longing beneath. That full range of emotion is brought into bloom with "Omar Sharif," a haunting, elegant ballad that has come to be the score's signature song. Lenk's vocal performance is nothing short of enchanting.
The Band's Visit would be incomplete without its band, and this album gives its instrumental tracks their due. "Soroya" and "Haj-Butrus" both give the remarkable instrumentalists a chance to shine in a sound you won't hear anywhere else on Broadway. Yazbek uses instrumentation that evokes several variations of Middle Eastern music, from the winds to the distinctive sound of the oud to the particular rhythms of the percussion. In many ways, it's fitting that the album closes officially with "The Concert," an encore for the band to finally play all together. These tracks emphasize one of the most interesting themes in the show: the idea that we don't have to understand (or even speak) actual words to understand each other; connection can be formed deep down even without the use of language.
That theme of longing for connection is the centerpiece of the 11-o'clock-number "Answer Me," in which Adam Kantor's "Telephone Guy" takes the lead and is eventually joined by the whole cast. Most of the season's scores have yet to be heard in their final versions, but I will take the risk of saying this may be the most powerful song of the season - I cannot imagine another song achieving the near-transcendence of "Answer Me." The lyrics are a simple plea, begging to be heard and acknowledged, and even when the ensemble joins in, you are never quite sure if these characters are answering each other's calls or too lost in their own loneliness to hear - or, perhaps, a little bit of both. Like the rest of the score, it's not a "big" song, but something smaller and subtler and oh so very, very human. And that's what sets this score apart from its bigger, shinier counterparts: its insistence that the connections - and missed connections - between ordinary people can be extraordinary too.
The Band's Visit is now available in all digital and streaming formats and will be released by Ghostlight on physical CDs in early 2018.
Related Articles