Actors' Equity Association Declares January 17, 2018 Third Annual 'National Swing Day'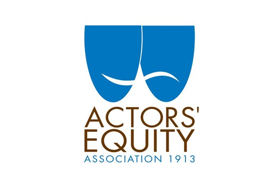 Actors' Equity Association will mark its third annual "National Swing Day" with a social media celebration on Wednesday, January 17, 2018.
Using the hashtag #EquityTeamSwing, the event will flood Twitter, Facebook and Instagram with posts and discussions honoring Swings.
The day's festivities will include:
Instagram Takeover - Swings on the road across the nation will take over @ActorsEquity on Instagram for the day, showing the world Swing Life in four time zones. The participating performers are Jennifer Florentino (On Your Feet!), Nyla Watson (The Color Purple), Richard Gatta (Bright Star) and Desmond Nunn (Hamilton).
Facebook Live - We'll go behind the scenes at the Longacre Theatre as Jhardon DiShon Milton, Wonu Ogunfowora and Chistopher Henry Young, swings at A Bronx Tale, demonstrate how they stay prepared to take on any number of roles at a moment's notice.
Swings are those members of the company who cover the parts played by other chorus members. Often the most important to cast because of the nature of the job, a Swing must have vocal range, be able to dance and be able to step into a role from young child to an older character, male or female. A Swing also must know the smallest detail of every "track." Essentially, the Swing must be able to do it all and must be ready to go on at a moment's notice.
"Swings have one of the hardest jobs in theatre - I know, I've done it!" said Rebecca Kim Jordan, Actors' Equity Association's Second Vice President and Chair of the Advisory Committee on Chorus Affairs (ACCA). "Their ability to play so many different roles and jump into any of them at a moment's notice is a living embodiment of 'The Show Must Go On!'"
Actors' Equity Association, founded in 1913, is the U.S. labor union that represents more than 51,000 professional actors and stage managers. Equity endeavors to advance the careers of its Members by negotiating wages, improving working conditions and providing a wide range of benefits (health and pension included). Member: AFL-CIO, FIA. www.actorsequity.org #EquityWorks