AMNH Announces 'The World's Largest Dinosaurs' Exhibition 4/16-1/2/12
The American Museum of Natural History today announced a major new exhibition, The World's Largest Dinosaurs (April 16, 2011-January 2, 2012), which will take visitors beyond the bones and into the amazing anatomy of a uniquely super-sized group of dinosaurs who thrived for 140 million years: the long-necked and long-tailed sauropods, which ranged in size from 15 to 150 feet long. Drawing on the latest science that looks in part to existing organisms to understand these long-extinct giants, The World's Largest Dinosaurs will answer such intriguing questions as how an extremely large animal breathes, eats, moves, and survives by illuminating how size and scale are related to basic biological functions. Innovative interactive exhibits-including the centerpiece, a life-sized, detailed model of a 60-foot Mamenchisaurus-will take visitors inside these giants' bodies, shedding light on how heart rate, respiration, metabolism, and reproduction are linked to size.
"The Museum has long been known for its pioneering paleontological research and extraordinary dinosaur collection, one of the world's largest," said Ellen V. Futter, President of the American Museum of Natural History. "This exhibition will offer visitors an entirely new perspective on this fascinating group of animals and showcase recent development in our understanding of how some of the largest organisms ever to walk the Earth actually lived."
Distinguished by their colossal size, sauropods included animals of diverse size and shape, including the gigantic Apatosaurus, formerly known as Brontosaurus. Focusing on the sauropods' biology and behavior, the exhibition will examine the tools and methods paleontologists use to unlock the mystery of how these massive animals were able to survive so successfully for tens of millions of years: how and why they grew to be so large, how much they ate, how they moved, and how their gigantic bodies worked so well in their environment.
Standing 11 feet tall and 60 feet long-approximately the size of a tractor-trailer-the centerpiece of this exhibition will be a life-sized, fleshed-out model of a female Mamenchisaurus, known for its remarkable 30-foot neck. The model will feature details such as skin texture on one side, while the other side will let visitors glimpse a sauropod's anatomy through video projections that provide a look at a dinosaur's body cavity.
Additional interactive exhibits and hands-on activities will offer visitors of all ages engaging opportunities to discover how sauropods compare with living animals and learn about how studying modern organisms can shed light on extinct species. Examining sauropod teeth next to those of modern plant-eaters and carnivores, weighing a sauropod's vertebrae and a giraffe's vertebrae to discover which is lighter, and other interactive opportunities will show what can be gleaned about dinosaur behavior and biology through indirect evidence. In another section that examines a sauropod heart and circulatory system, visitors will have the chance to control a pump linked to a computer-generated dinosaur to see how much blood pressure is needed to distribute blood up through the animal's long neck and throughout its entire body.
The exhibition will also include specimens from the Museum's world-renowned fossil collection, including sauropod limbs and brain endocasts, vertebrae, skin impressions, and a variety of other ancient specimens. An excavation at the end of the exhibition will introduce visitors to how dinosaurs are discovered in the field through a replicated dig site.
The World's Largest Dinosaurs is curated by Mark Norell, chair of the Division of Paleontology at the American Museum of Natural History, and guest co-curated by Martin Sander of the University of Bonn, Germany. The exhibition is designed and organized by the American Museum of Natural History, New York (
www.amnh.org
) in collaboration with Coolture Marketing, Bogotá, Colombia.
American Museum of Natural History
The American Museum of Natural History is one of the world's preeminent scientific, educational, and cultural institutions. Since its founding in 1869, the Museum has advanced its global mission to explore and interpret human cultures and the natural world through a wide-reaching program of scientific research, education, and exhibitions. The Museum accomplishes this ambitious goal through its extensive facilities and resources. The institution houses 46 permanent exhibition halls, state-of-the-art research laboratories, one of the largest natural history libraries in the Western Hemisphere, and a
Permanent Collection
of more than 32 million specimens and cultural artifacts. The spectacular Frederick Phineas and Sandra Priest Rose Center for Earth and Space, which opened in February 2000, features the rebuilt Hayden Planetarium and striking exhibits about the nature of the universe and our planet. With a scientific staff of more than 200, the Museum supports research divisions in anthropology, paleontology, invertebrate and vertebrate zoology, and the physical sciences. With the launch of the Richard Gilder Graduate School at the Museum in 2006, the American Museum of Natural History became the first American museum with the authority to grant the Ph.D. degree. The Museum this year welcomed approximately 5 million on-site visitors from around the world and has produced exhibitions and Space Shows that can currently be seen in venues on five continents, reaching an audience of millions more. In addition, the Museum's website, amnh.org, extends its collections, exhibitions, and educational programs to millions beyond the Museum's walls.

Related Stories
More Hot Stories For You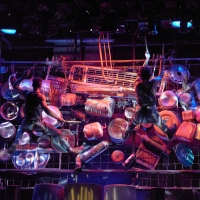 STOMP Will Close in New York City Next Month After Nearly 29 Years

December 6, 2022

The award-winning percussion, rhythm and comedy sensation, STOMP will end its (almost) 29-year run on January 8, 2023. STOMP's North American and European tours will continue to run.
---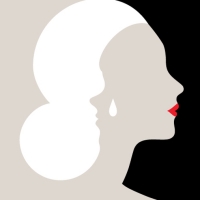 EVITA Revival Will Be Produced at A.R.T. in May 2023

December 6, 2022

A new revival of Andrew Lloyd Webber and Tim Rice's rock opera Evita is headed to the American Repertory Theater (A.R.T.) at Harvard University in May 2023, led by Terrie and Bradley Bloom Artistic Director Diane Paulus and Executive Director Kelvin Dinkins, Jr. The A.R.T., in association with Shakespeare Theatre Company, will produce Evita May 14 - July 16, 2023 at the Loeb Drama Center in Harvard Square.
---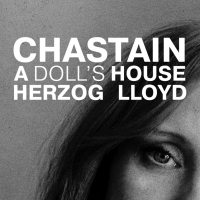 Tickets On Sale Now For A DOLL'S HOUSE Starring Jessica Chastain

December 6, 2022

Tickets for the upcoming Broadway revival of A Doll's House, starring Academy Award winner Jessica Chastain, are now on sale to the general public.
---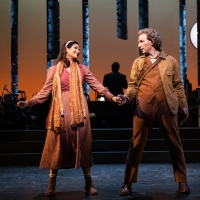 INTO THE WOODS Will Bring Broadway Cast to Cities Across America

December 6, 2022

The Broadway revival of James Lapine and Stephen Sondheim's Into the Woods, which concludes its engagement at the St. James Theatre on January 8, play engagements in select cities across the United States. Learn more about the cast, where the show will be, how to get tickets, and more!
---
VIDEO: Lea Michele Sings 'I'm the Greatest Star' From FUNNY GIRL and Shares She's Heard From Barbra Streisand

December 6, 2022

Lea Michele performed 'I'm the Greatest Star' from Funny Girl on Late Night With Seth Meyers on Monday, December 5. The episode aired from 12:35-1:35 a.m. ET on NBC is available to stream today on Peacock.
---