Click Here for More Articles on SPONGEBOB SQUAREPANTS
80 Gifs From THE SPONGEBOB MUSICAL To Up Your Social Media Game
This past Saturday was the best day ever because Nickelodeon aired The Spongebob Musical: Live on Stage, a filmed version of the Broadway musical, which reunited members of the original cast. Now that we've all had a sufficient amount of time to recover from the excitement of the big night, we're sure you have opinions to share on social media, and we've got all the best Bikini Bottom moments from Saturday night for you to upgrade your tweets! Check out all the gifs below!
Following a critically lauded run on Broadway, members of the original award-winning Broadway company of The SpongeBob Musical: Live On Stage! reunited to film the show for television in front of a live theater audience. The live television production captures all-new depths of theatrical innovation where the power of optimism really can save the world.
The SpongeBob Musical: Live On Stage! cast includes Ethan Slater as SpongeBob SquarePants, Gavin Lee as Squidward Q. Tentacles, Danny Skinner as Patrick Star, Brian Ray Norris as Eugene Krabs, Wesley Taylor as Sheldon Plankton, and Christina Sajous as Sandy Cheeks. The ensemble will include Kyle Matthew Hamilton, Katie Lee Hill, Curtis Holbrook, L'ogan J'ones, Jai'len Josey, Kelvin Moon Loh, Lauralyn Mcclelland, Vasthy Mompoint, Bryonha Parham, Oneika Phillips, Jon Rua, JC Schuster, Abby C. Smith, Robert Taylor Jr., Allan Washington.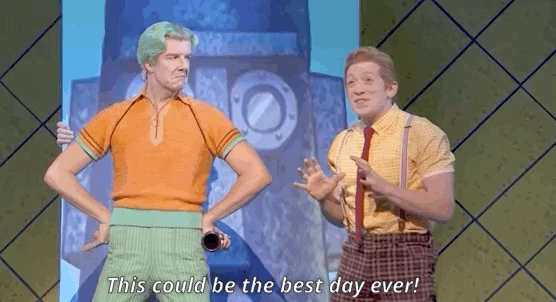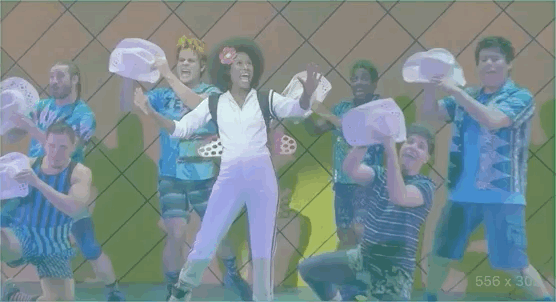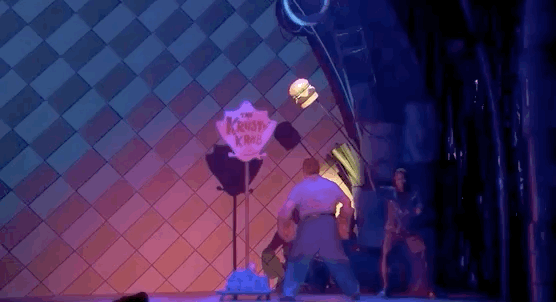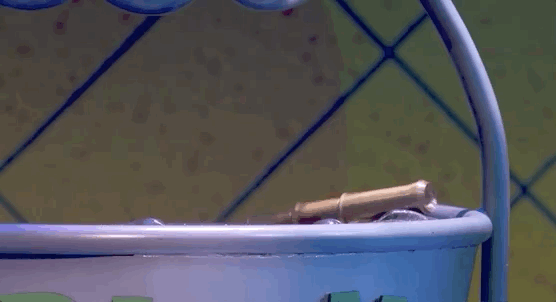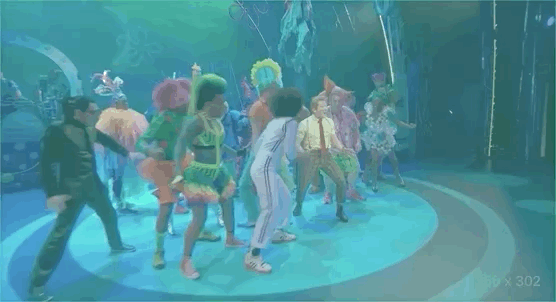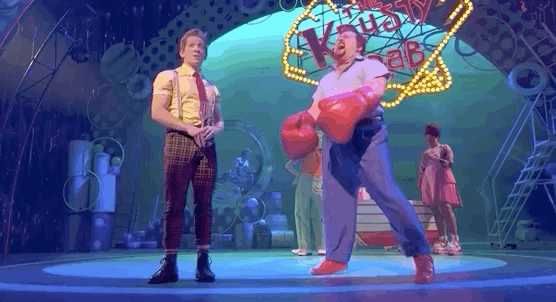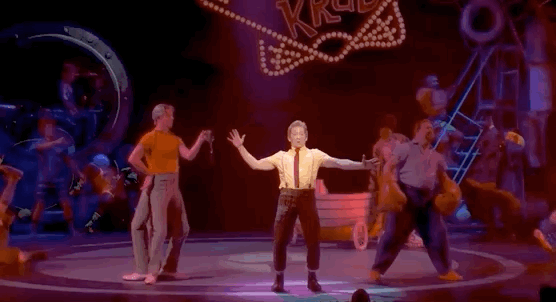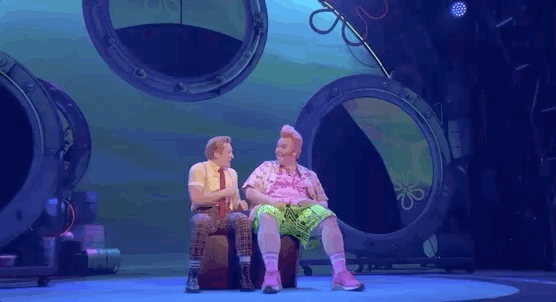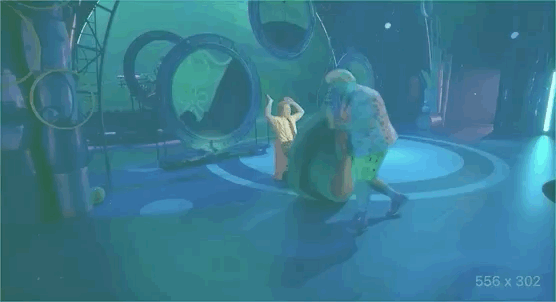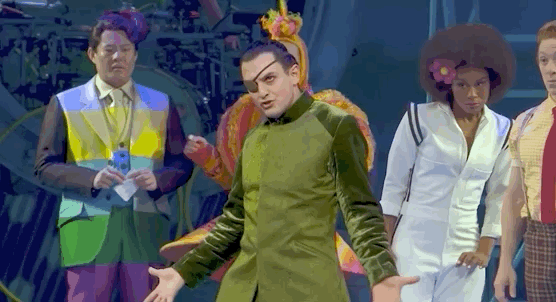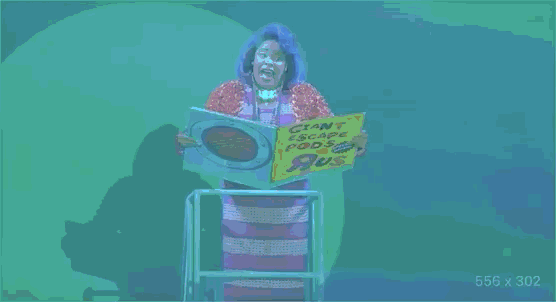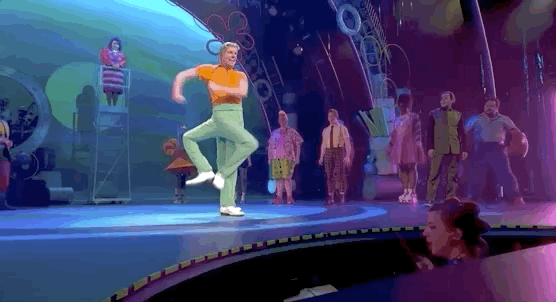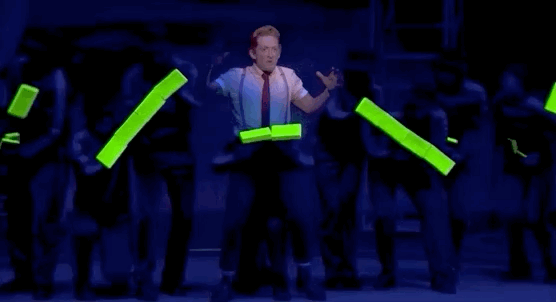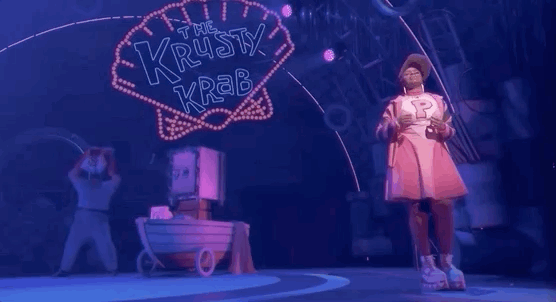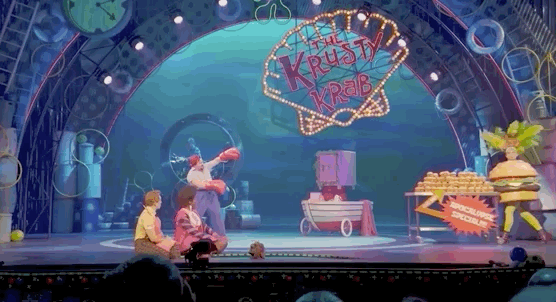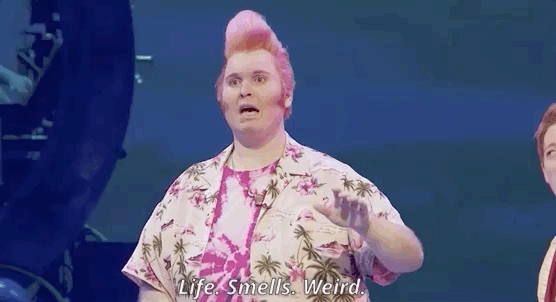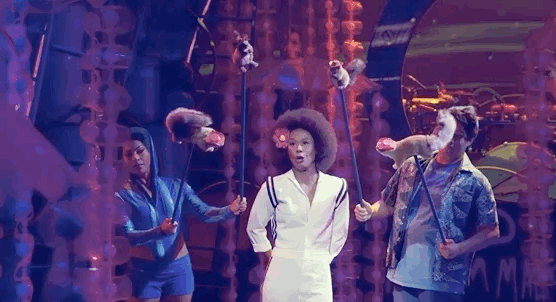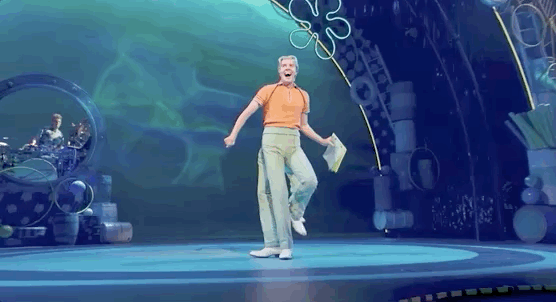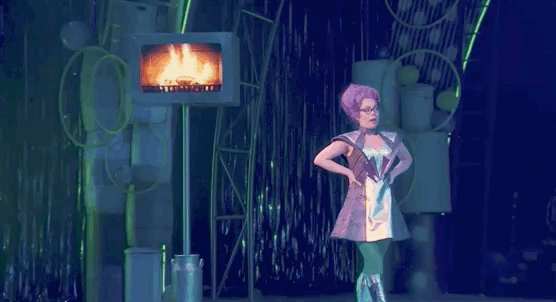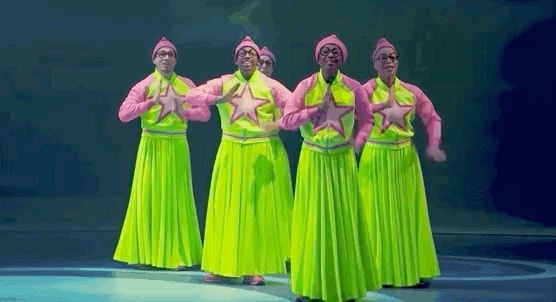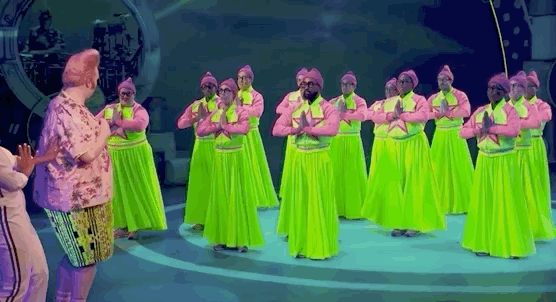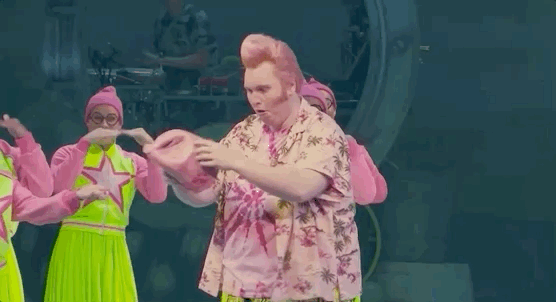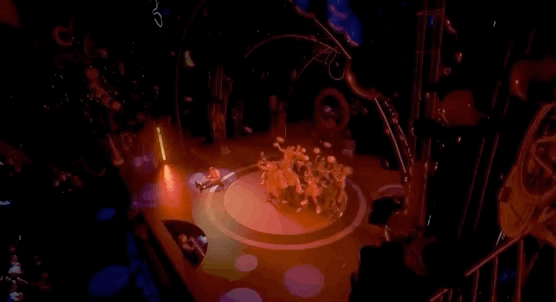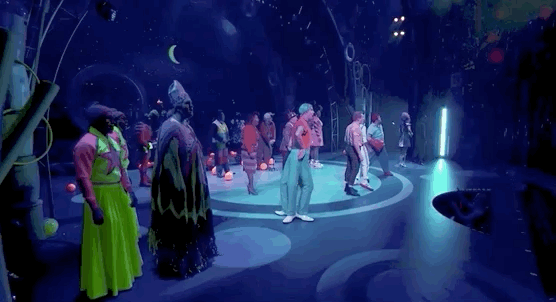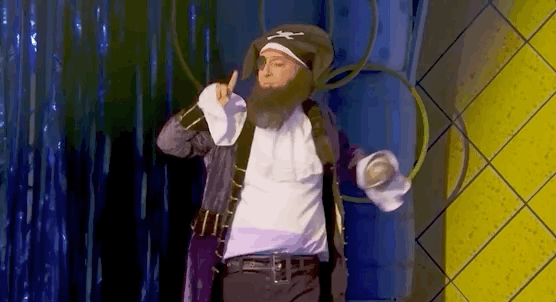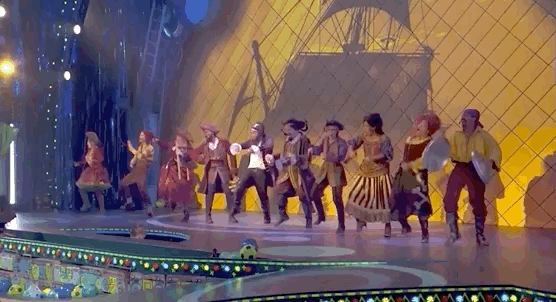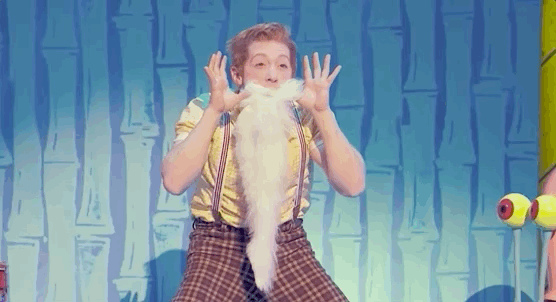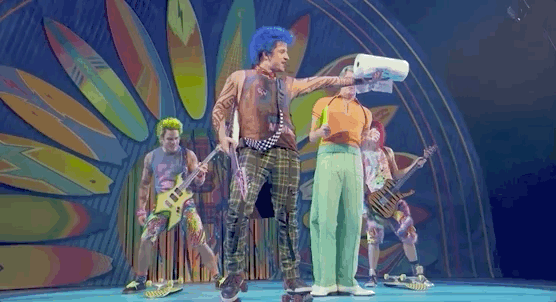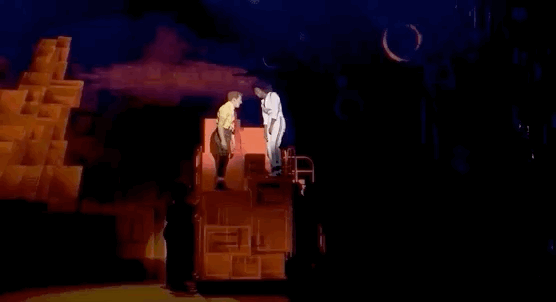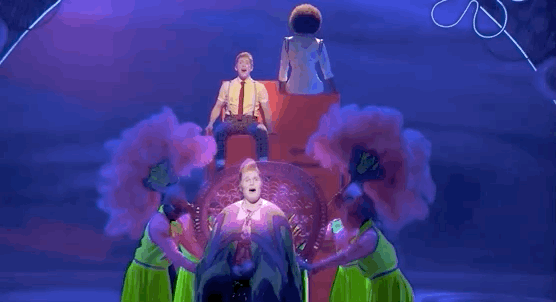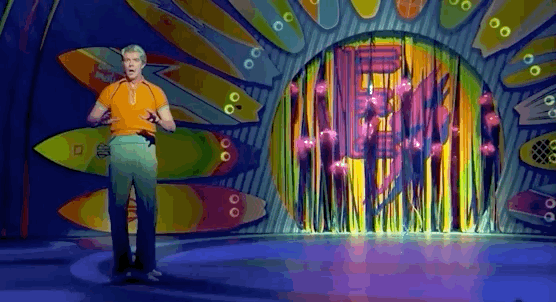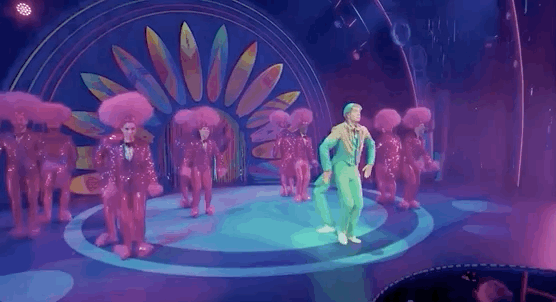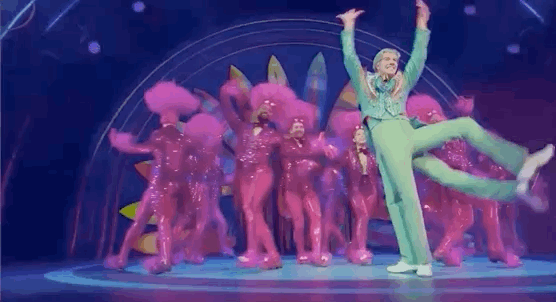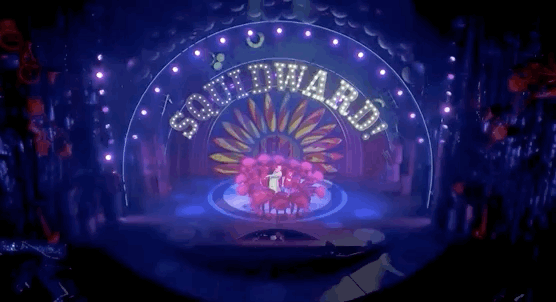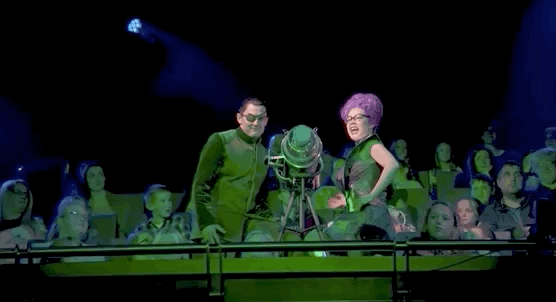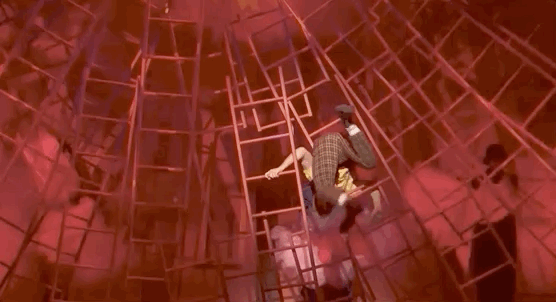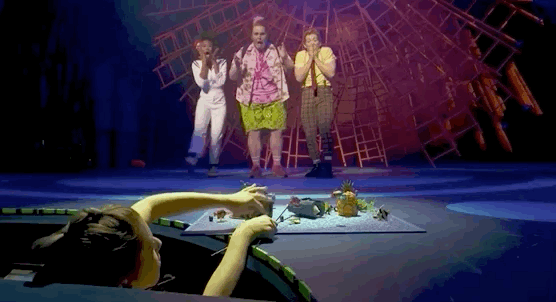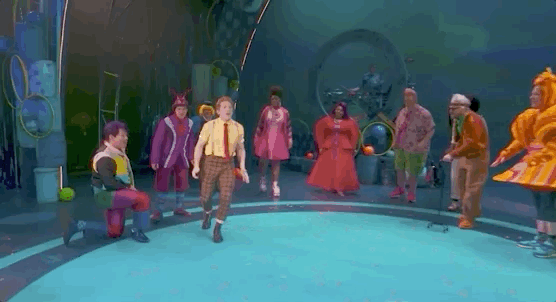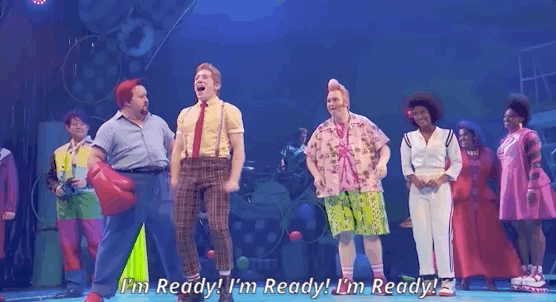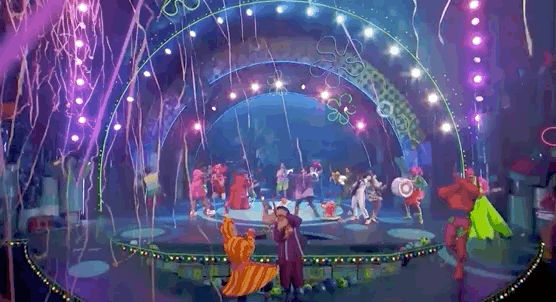 Related Articles