Review: CABARET FRINGE 2018: WHAT A SWELL PARTY! at La Boheme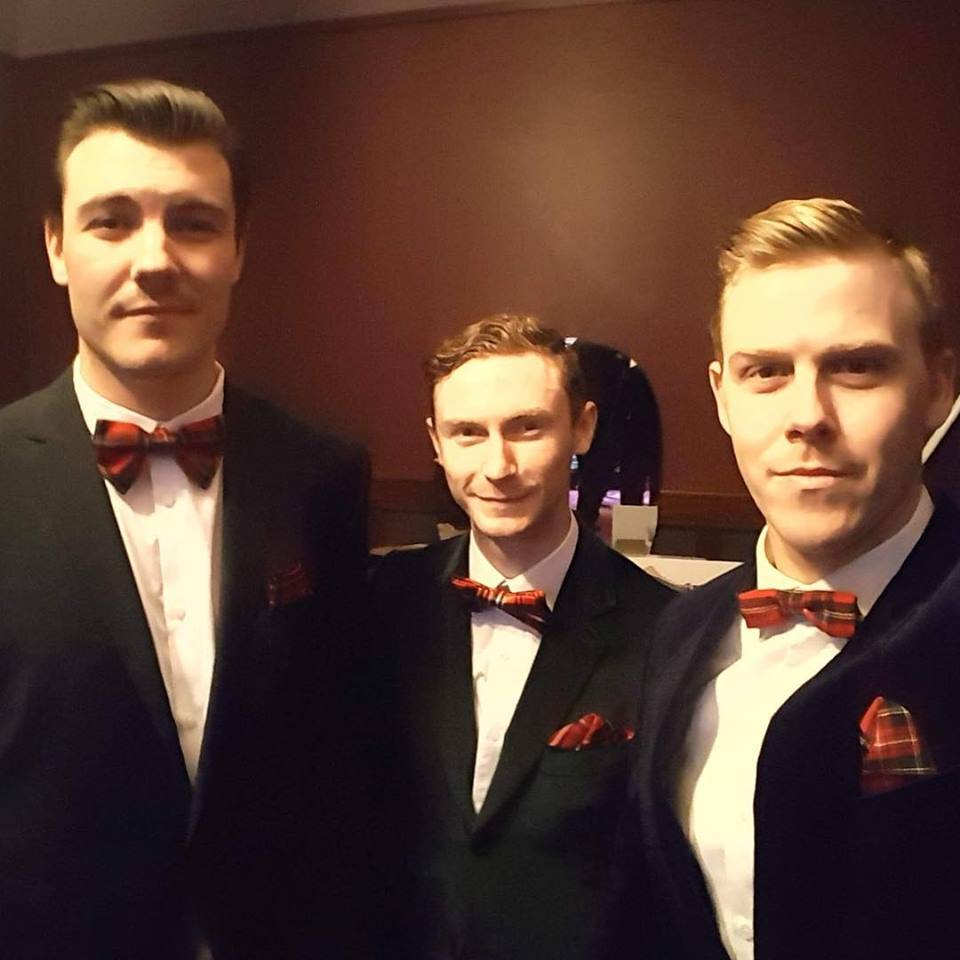 CABARET FRINGE 2018: WHAT A SWELL PARTY!
La Boheme
Reviewed by Fiona Talbot-Leigh, Saturday 23rd of June 2018. On a cold Saturday afternoon, cocooned in the warmth of the intimate La Boheme, you could have been mistaken for thinking the Rat pack was in town. Buddy Mead, Seb Cooper and Damien Quick took to the stage in
What a Swell Party!
, and all who were there definitely had a good time. Known as The Bailey Beaus, these three talented 20 something's took us back in time as they brought the music of
Cole Porter
and his era to a new generation. Introduced only as their alter egos, Frank Hartley (Mead), opened the show with
Harold Arlen
and
Ted Koehler
's
Get Happy
, followed by Chip Dalton (Cooper), with
Cole Porter
's,
I Get a Kick Out of You
. These young men certainly look the part in their blue suits, tartan bow ties, and glasses of scotch that never left their hands. They swooned and crooned their way through their repertoire of songs, which included:
Jerome Kern
's,
I Won't Dance
,
Sammy Cahn
and
Jimmy
Van Heusen
's,
Love and Marriage
, along with
Cole Porter
's,
Who Wants to be a Millionaire
, amongst others. Mead and Cooper have a wonderful natural rapport, and their mature voices defy their age. Both of them have strong vocals, with confidence to match, and they could charm their way out of any situation. Their banter was relaxed and natural, with plenty of room for adlibbing with the audience, which was very well received. The surprise of the show was the moment when the quiet and unassuming, Alby Green (Quick) who, up to this point, had not uttered a word but simply been the musician and bartender to the other two, came forward to present a great rendition of
Bert Kaempfert
and Milt Gabler's
L.O.V.E.
and, later,
Bart Howard
's,
Fly Me to the Moon
. This was a well thought out show, with the songs coming thick and fast. They really roused the lazy Saturday afternoon crowd who were not disappointed when Porter's,
What a Swell Party
was sung. To end the show, the three sang together and were farewelled from the stage with rapturous applause. These young men have got the world on a string and, for them, time is on their side, and they can only get better from here.