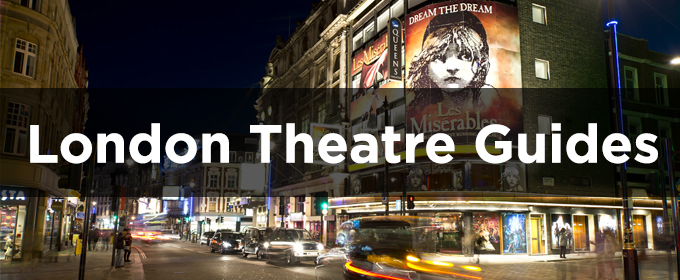 Click Here for More London Theatre Guides
Count Down To Christmas With The BroadwayWorld Advent Calendar 2019!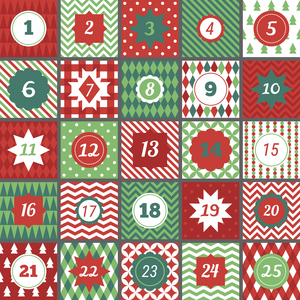 Happy December! Are you counting down the days to Christmas? At BroadwayWorld, we've decided to recount (pun intended) our favourite shows of a numerical theme - some of which you can currently see around the UK - over the course of advent.
1 December: It's no longer "One Day More" to December - advent has officially started! Did you know Once is embarking on a new UK tour? Plus, if you're a dog fan, a musical adaption of 101 Dalmations is coming to Regent's Park Open Air Theatre...
2 December: "It Takes Two" is a ballad sung by Link Larkin in Hairspray, which is coming to the London Palladium in 2020! While we don't know who our Link is yet, don't miss Michael Ball reprising his award-winning performance as Edna Turnblad, joined by Lizzie Bea as Tracy Turnblad and Marisha Wallace as Maybelle Motormouth.
3 December: If you remember your times tables, you'll be aware that the number three is Half a Sixpence. The Julian Fellowes adaptation of the novel Kipps can be seen in 2020 at the Kilworth House Theatre. Ebenezer Scrooge is also visited by three ghosts, and you can catch the classic A Christmas Carol at the Old Vic.
4 December: The music of Frankie Valli and the Four Seasons was recreated on stage in Jersey Boys and New Jersey Nights. Four days is also the length of time a whirlwind romance took place in Shakespeare's Romeo and Juliet. Hear her side of the story in brilliant new musical & Juliet, currently playing at the Shaftesbury Theatre.
5 December: Mischief Theatre's The Play That Goes Wrong celebrated five years in the West End this year. Jason Robert Brown fans will be also be all too familiar with the timeline-swapping heartache that is The Last Five Years. One must also remember to leave Box 5 empty for the Phantom of the Opera...
Stay tuned for more stagey numerical nonsense as we count down to Christmas at BroadwayWorld UK!
What is your number one show? Are you catching a Christmassy production over the festive period? Let us know on Facebook, Twitter and Instagram
Photo credit: miu_miu
Related Articles