BWW Reviewers Talk Theatre Costs: Tickets, Travel & Accommodation
We often talk about theatre ticket prices - especially the rise of premium pricing in the West End - but what other costs do people have to consider when planning theatre trips?
Travel is the obvious one. Coming up to London from Southampton gets expensive, notes Jo Fisher - "train fares aren't cheap, and unless I see a matinee I'll need to book an overnight hotel, which adds up. It's not appealing, so I would only really save it for a special occasion, or if I was staying with a friend afterwards."
Glasgow-based Natalie O'Donoghue notes that Megabus used to run an excellent sleeper bus service from London at a reasonable rate, "and included in your ticket price was a muffin and bottled water at night, and juice cartons and croissants in the morning - launched into your bunk by an aggressively friendly Glaswegian."
Unfortunately, that service was phased out in May 2016, and the equivalent sleeper train service is much more expensive. "Prices go up to £305, and it doesn't run on a Saturday night. Flying is also an option, but you have to factor in travel to and from the airport, and flights don't run late enough to let you see an evening show."
There are still late-night bus options from Megabus and National Express, but these are likely to "have you questioning all your life choices and despairing on the M1 at 2am," reports Natalie. It's a 10-hour journey back to Glasgow, with inevitable delays, plus several stops throughout the night, making it hard to sleep.
Limited transport options, many of which involve forward planning, also mean that shows justifying their prices by pointing out that they run ticket lotteries on the day are no use to lots of potential audience members, points out Natalie.
Fiona Scott finds travel into London from Brighton reasonable - £15 for a super-off-peak travel card with her student railcard - although "the reliability of Southern Rail has definitely impacted my choices. I'm learning cabaret shows that start at 9-10pm on a school night aren't worth the effort in running to get the last (painfully slow) train, usually getting me home about 1:30am!
"If I plan ahead and know what time the show finishes - particularly if it's somewhere like The Other Palace, which is super close to Victoria - I can book ahead and get a £3 single back to Brighton." Fiona previously lived in Scotland, and found trains weren't too bad booked far in advance - "I would make sure I saw two or three things while I was down, and stayed in a hostel to keep costs low".
Natalie is tempted by many of the Broadway-to-West End transfers and other big London openings next year, and has already purchased tickets for Come From Away, Waitress, All My Sons and All About Eve.
"I've opted for the cheapest tickets possible because of the additional costs I need to factor in; while the ticket might be £15, I can be looking at another £150 with travel, accommodation and food."
However, she notes that upgrades often happen. "I paid £15 for Strictly Ballroom to sit in the gods, but when collecting my tickets, they upgraded us to the sixth row of the stalls - seats worth £100." She also went from £11.25 restricted view seats for Company to front row of the circle, as the theatre ended up not using those booked seats for the production.
"I would definitely advise selecting 'box office collection' when booking your tickets, as sometimes the staff are able to upgrade you if the show is quiet, and you pick them up about an hour before the show," tips Natalie.
Fiona makes use of student and under-25s deals at plenty of venues - including Chichester, "where you can get tickets for most of their shows for £5". Knowing the venue helps, too - "for some theatres, there isn't really a bad seat. Those that aren't as extremely curved, like the Palladium, or are pretty small, like The Other Palace, have good views from seats in the lower price bands. I'd rather see theatre more often than treat myself to the best seat in the house every time.
"There are occasions when it makes sense to splurge for some of the really curved theatres though - like the Garrick and Queen's Theatres. One thing I love about reviewing is that I get to sit in seats I'd never normally be able to afford."
Fiona is also canny about bringing "a sandwich to scoff before the curtain goes up, and forgoing expensive theatre purchases (minus my essential programme). That way, I can make a theatre trip cost the same as what my colleagues spend in the pub! It comes back to what you choose to spend disposable income on - many people could easily afford Les Mis if they stopped buying coffee for a month."
Of course, for some, going to the theatre is part of a special experience, and that includes a meal out and interval drinks. "I do the whole hog with friends if it's an occasion like a birthday, but when I see shows with pals who go to the theatre a lot, we generally just have a 'Meet you outside the theatre' plan, and maybe go for drink somewhere cheaper than the theatre bar afterwards," explains Fiona.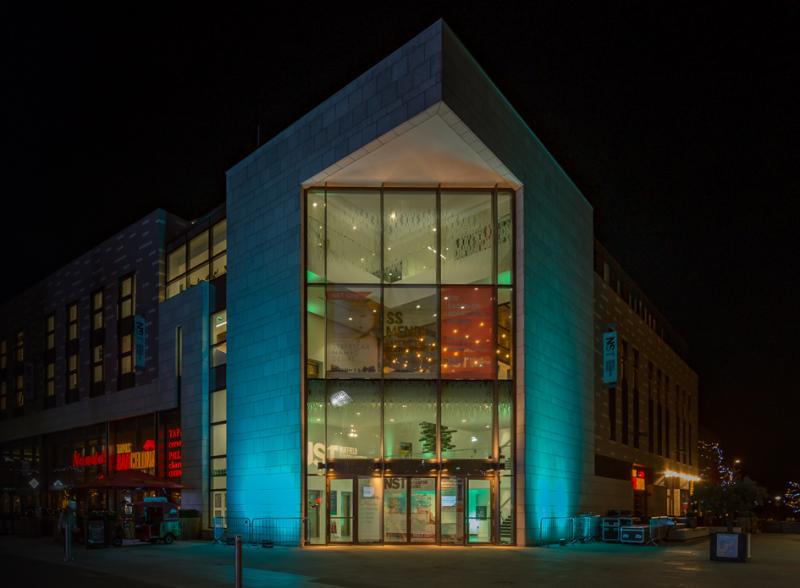 South-west London-based Aliya Al-Hassan knows how fortunate she is to live close to lots of brilliant theatres. Her travel advice is that it's easier to drive into and park in London than you might think.
"Most people don't realise that pretty much everywhere is free to park after 6:30pm; as long as you don't enter the congestion charge zone from 6pm, Monday to Friday, it's just the cost of your petrol.
"There's a great app called AppyParking that's invaluable for showing where you can and can't park. It saves me a lot of time and money, as I'm not on the Tube and South Western trains are neither cheap nor reliable. On Saturdays, driving is a breeze, as long as you avoid Piccadilly Circus - just go down St James's instead.
"There are times when I spend a lot on tickets and want to have a few glasses of wine with lunch or dinner, but usually I think driving is the easiest and cheapest way to get into London if it's practical."
Fellow Londoner Gary Naylor travels by motorcycle, "which is quick and cheap, and - unless all the bays are full - convenient. I've biked to Chichester and Stratford-upon-Avon recently, but had to train it there too, staying in a B&B, because there were no trains back after 9:30pm or so."
One positive benefit of travel costs is that it might make you more willing to support local theatre, observes Jo. "In Southampton, I have at least three venues on my doorstop, with more popping up here and there. Instead of fixating on affording London theatre experiences, I'm keen to make the most of what we have.
"I've seen some incredible local shows, including at the newly expanded Nuffield Southampton Theatres. We're lucky to have such great culture in a relatively small city - I don't think it should be underestimated.
"And if I'm feeling down about missing the much-raved-about performances at the National or in the West End? We can watch NT Live screenings at local theatres and cinemas, and many shows visit the Mayflower Theatre on tour. Usually, the prices are a little lower than in the capital; I sacrifice seats for a cheaper ticket, but it means I get to watch what I want, which is the most important thing.
"Of course, that means I don't get to see everything, and sometimes I do feel like I'm missing out, but I also get to see some unique productions that don't even make it to London."
Fiona notes that the downside of Brighton being so close to London is that a lot of the 'big' touring shows don't come to the Theatre Royal, "but we do get a fairly decent programme - Mischief Theatre's productions are making stops at the moment. It's lovely when I go there, knowing home is just a 15-minute drive or bus away. It's one of the reasons why I wanted to write for BroadwayWorld: getting to cover more regional work."
What's your experience - and any tips to share? Let us know here or contact us on Twitter
Photo credit: Roman Fox, Helen Maybanks