BWW Review: TINA, Aldwych Theatre

Following several years of development, Tina, the new musical about Tina Turner, has opened at the West End's newly restored Aldwych Theatre. If the electrifying Saturday night audience I was part of is anything to go by, this show is set to have a long run in London.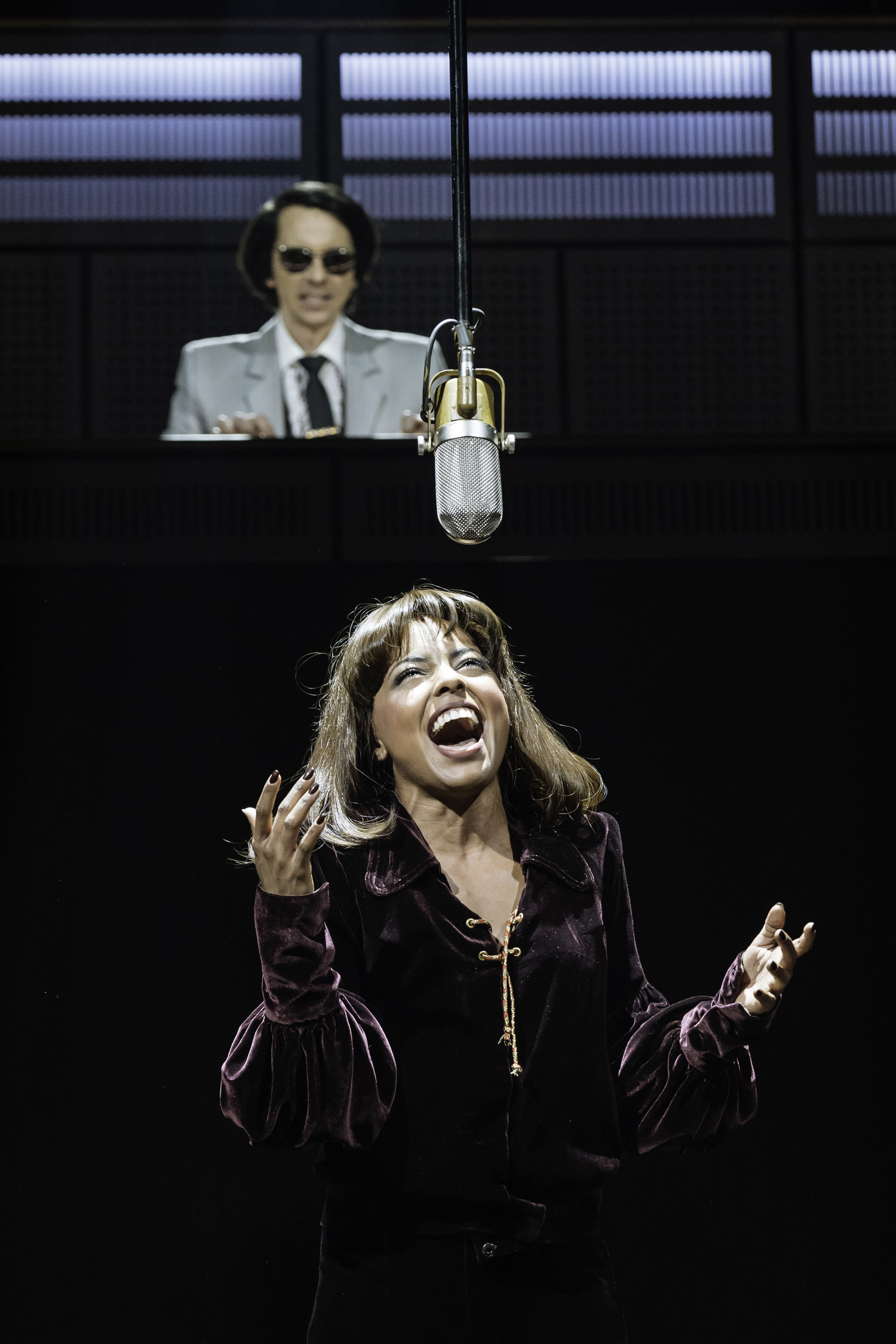 Many are already familiar with Tina Turner's well-documented life and career. Turner's mother walked out on her when she was a child and she went on to have a turbulent marriage and working relationship with Ike Turner, which led to her being forced to rebuild her career from scratch.
It's perhaps most remarkable to see how Turner reinvented herself time after time, and here we are in 2018 where it's now Turner's turn to sit back and watch Broadway actress Adrienne Warren reinvent Tina Turner all over again.
This isn't the first time Turner's story has been told and I don't think the show, written by Katori Hall with Frank Ketelaar and Kees Prins, tells us anything new. Phyllida Lloyd's production is in-your-face, and the projection-heavy design is bold and often stylish (although perhaps inconsistent at times).
The audience is kept happy throughout with Turner's hits slotted into the story wherever possible. The musical numbers work best when done in performance context; some attempts to include songs feel clunky.
As the show begins we see a glimpse of Turner's difficult childhood when she was known as Anna Mae Bullock. Years soon pass, with the main focus of the first act being Turner's turbulent relationship with Ike.
I was somewhat disappointed by the show's portrayal of the man who reinvented Turner. From the moment we first meet Ike, played by Kobna Holdbrook-Smith, he is portrayed a stereotypical two-dimensional villain. I wasn't convinced we were seeing a true representation of what Ike and Tina's relationship was truly like, and this is where the show lost depth. Scenes were predictable rather than dark, losing power.
During the second act we see Turner rebuilding her life. After leaving Ike she is left with nothing - she is even unable to perform the smash hits she and Ike performed together. It's an interesting journey, which sees Turner come to London where she not only finds a new sound, but also new love.
Despite feeling a little dragged out, the second act delves further into Turner's struggles and sheer determination as she takes risks and makes it back to the top. As the show builds to its climax, it becomes inspiring and empowering; you can't help but want Tina to succeed and unleash her true potential once again.
Adrienne Warren deserves every award going; she is an absolute force of nature. Playing Tina Turner is a beast of a challenge. Turner is known for never giving anything less than 100%, but Warren is up for the challenge - she truly excels. She doesn't impersonate the star, but plays her as a character and takes the audience on every step of Turner's journey.
During the big performance numbers I truly felt as if I was in the presence of a global superstar. It's a demanding role, both physically and vocally, yet Warren is seemingly in complete control and knows when to push herself and when to hold back. Tina marks Warren's West End debut, and let's hope the former Tony nominee and Shuffle Along star continues to grace West End stages for years to come.
Lloyd's production provides a fun night out whilst reminding us what one of the world's most famous singers went through behind the scenes; however, I would have liked Tina to delve deeper than what has come before.
With some further development, Tina could be something truly special. Nevertheless, it's safe to say Tina Turner fans are in for a real treat and will end the night on their feet singing along to some of Turner's biggest hits.
Tina is booking at the Aldwych Theatre until 16 February, 2019
Photo Credit: Manuel Harlan
Related Articles