BWW Review: MISTY, Bush Theatre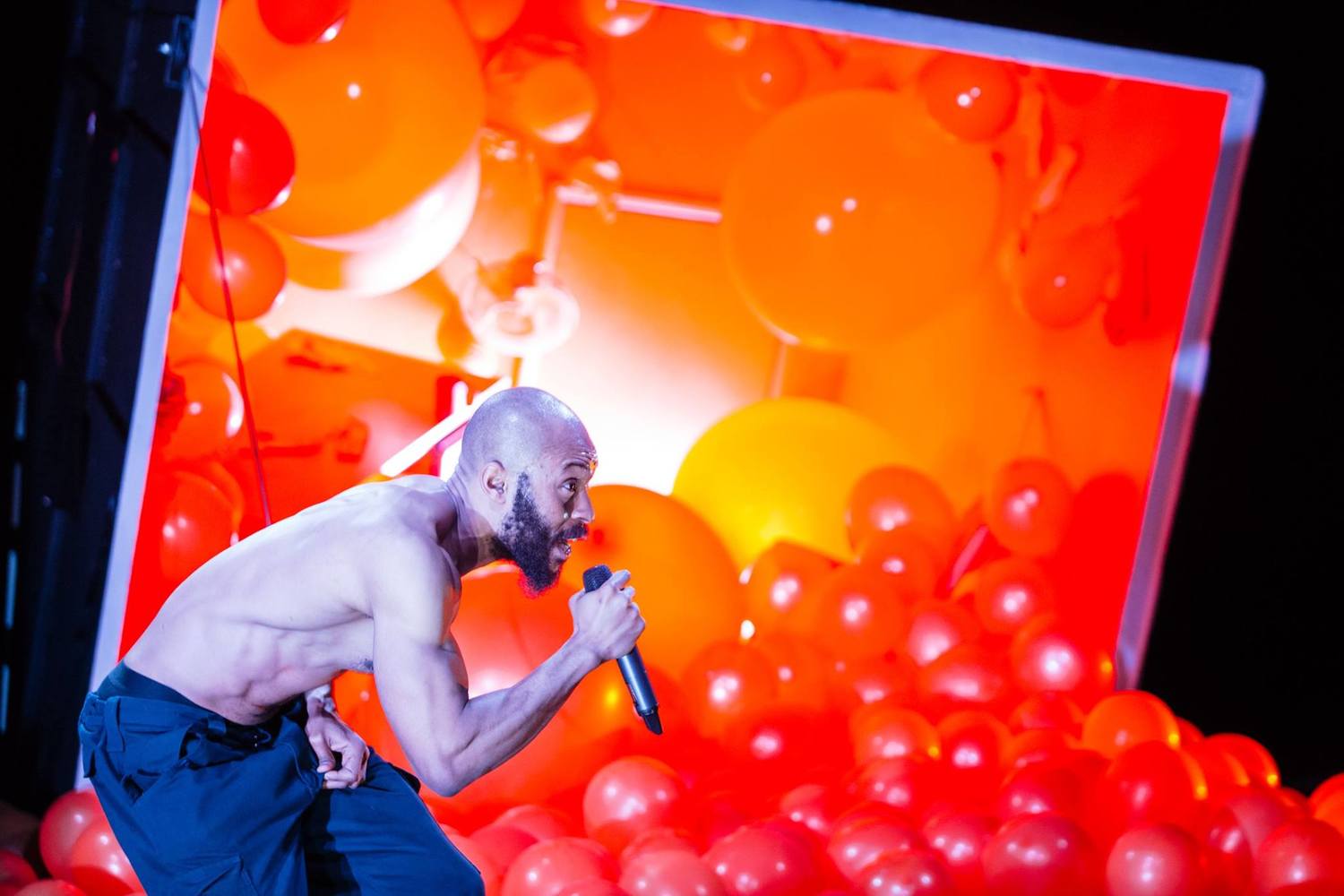 No matter where we are, our surroundings are a living consequence of the decisions we make. The organs that form the make-up of society are pumped by our actions, and this spirt flows through the city, being present wherever we go.
However, if you look closely enough, you'll realise that not everyone is a positive effect to our environment. Some people are viruses, causing damage. It's not always intentional, but it's almost definitely destructive.
Arinzé Kene interrogates this idea in his epic cross-disciplinary experience, which takes its audience through the realest of journeys. Some parts of it he directly addresses towards us, other times he raps and at certain occasions he sings - his voice rotating between a wild roar and the most beautiful of symphonies.
Nothing has been put in without a clear intention behind it, and Kene effectively demonstrates his broad array of talents and vocal capability. Shiloh Coke and Adrian McLeod provide support on the piano and drums, whilst also doubling their participation by playing the disgruntled couple Raymond and Donna.
Having them as these two characters is a brilliantly conceived tactic; it's a way for Kene to challenge the naysayers of his artistic process. Raymond and Donna are also referred to in the script notes; which acts as a four-page epiphany.
Kene describes his experience with an usher at the Young Vic, who was a young black boy recently graduated from drama school. Kene calls it a revelatory, woke moment as they discussed what gives a play its identity.
"It's a black play." Why? "Because it's got black people in it?"
The script note puts into debate the meaning of the word diversity. The Oxford definition of it is 'the point of difference' - so in that case, does that make that specific person who is 'diverse' different to the norm? And what is the norm?
Kene does well to make actively charged points, whilst at the same time keeping the material light - thus retaining its heavy impact. We laugh and then question that reaction. It makes the piece an articulate critique of humanity's internal intolerances, as the audience is entangled into a two-hour reflection on their own preconceived perceptions of others.
In society's bid to improve its culture it is effectively eradicating its differences of experience. The local store that was a part of the community for years has now become a boogie café that sees tea as a commodity and coffee as a thing to capitalise on.
Gentrification. A word that's never used during the piece, but one we definitely have heard a lot before. But what does it mean? People come in and they change things into other things that they think will look better. But in this state of reconfiguration, what do we lose and what do we gain?
Who do we alienate away, and whom do we attract in?
Misty at the Bush Theatre until 21 April
Photo credit: Helen Murray