Review: MATTHEW BOURNE'S SWAN LAKE, Sadler's Wells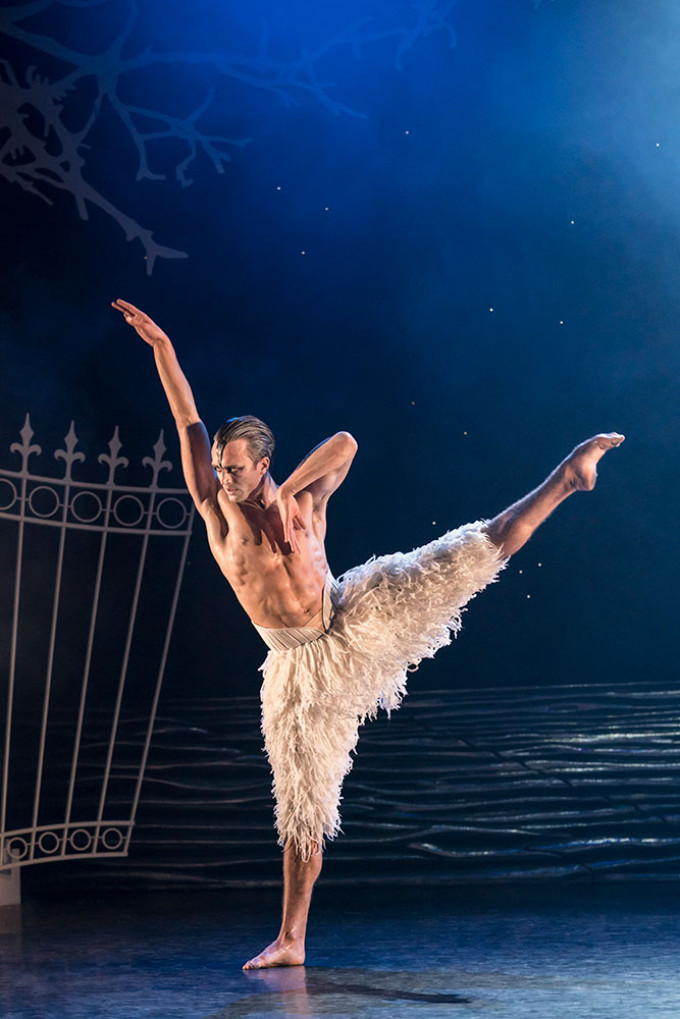 Christmas for dance fans doesn't just mean Nutcracker these days - it means another one of Matthew Bourne's characterful and atmospheric productions is rolling into town.
Bourne is not just a choreographer of dance, but an engineer of theatrical experiences that move and excite. His now iconic Swan Lake debuted at Sadler's Wells back in 1995 and has returned sporadically since, but for many younger fans it is their first live experience of "the legend", as it's described in the tagline.
In Bourne's reimagining, our protagonist is a Prince (Liam Mower) suffocated by modern life at court. He tolerates his emotionally distant mother (Nicole Kabera) and unsuitably trashy girlfriend (the continually entertaining Katrina Lyndon) whilst being chauffeured from meaningless function to function, leaving him broken and withdrawn - until he stumbles across a flock of majestic swans.
Bourne working in collaboration with Lez Brotherston's ambient designs once again makes for a winning combination. The early opulent court scenes have the necessary grandeur and naturally are drilled to perfection, with more than the occasional comedic input - of which the robotic Corgi dog is an early highlight. However, what stands out is how much is packed into the hour-and-a-quarter first act - impressive even by Bourne's standards.
No sooner has he painted the image of Mower's lonely Prince than we are swept off to the Opera House for a devastatingly hilarious send-up of traditional ballets. It features Sylph-like characters who fleet and flutter around hopelessly, contrasting with an exaggeratedly masculine male lead who gesticulates wildly with his arms. The two pursue a mini love story while we separately witness the royal box's antics, with Lyndon's girlfriend character making all the imaginable faux pas'.
It's several scenes before we get to hear that familiar few notes of Tchaikovsky's score and are transported to the coolness of the lakeside. Paule Constable's Gothic-esque lighting gives a menacing edge, much like that seen in Bourne's reimagined Sleeping Beauty. The swans themselves are majestic creatures, who intersperse a calm serenity with vicious physicality, jumping and leaping as a single unit.
The ensemble are a hypnotic watch, brooding with physicality, the sweat glistening on their backs. Matthew Ball is commanding as the Swan; in contrast to the reclusive Prince, he is elegant and powerful at the same time. It's easy to understand the Prince's fascination with him. The pas de deux they share is beautifully staged with a simmering intensity that Bourne creates so well.
Iconic or not, this modern day Swan Lake will still be a moderate jump for ballet purists. At times, the chopping up of Tchaikovsky's score might unsettle, and there are of course no 32 fouettes likely to be inserted anytime soon, but it remains an undoubtedly accomplished piece of theatre, with the trademark Bourne slickness and detail.
The final scenes, in which the Prince, confined to his bedroom, is pursued by the swans that emerge from underneath his bed, is brilliantly climactic and uncomfortable all at once. It may not be to all tastes, but it's a scintillating and often breathtaking night out.
Swan Lake runs at Sadler's Wells until 27 January, 2019
Image credit: Johan Persson
Vikki Jane Vile has been reviewing dance for ten years, specialising in Ballroom and classical dance. In 2018, she became a member of the Critics' Circle for Dance.
She prides hersel... (read more about this author)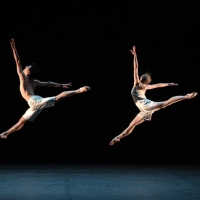 Review: EK/FORSYTHE/QUAGEBEUR, Sadler's Wells

November 12, 2022

Time for the annual treat that is an ENB mixed bill at Sadler's Wells, on this occasion featuring a couple of lockdown greatest hits, and a bold new production of The Rite of Spring. 
---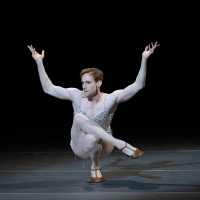 Review: MEN IN MOTION, London Coliseum

November 9, 2022

Ivan Putrov's annual celebration of the male dancer returns to the Coliseum with a diverse programme of work, old and new. "Ballet conjures up an image of tutus and pointe shoes," he says, keen to showcase what else the art form can offer since 2012.
---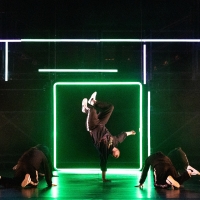 Review: ZOONATION: MIXTAPE, Sadler's Wells

October 10, 2022

A celebration of ZooNation and their greatest hits from the last 20 years was always going to pack a punch, but Kate Prince's Company of charismatic hip-hop dancers can do wit, comedy, pathos and poignancy too.
---
Review: UNITED UKRAINIAN BALLET'S GISELLE, London Coliseum

September 16, 2022

Comprising over fifty Ukrainian refugee dancers, the United Ukrainian Ballet's debut in London was always going to be a moving and courageous showing.
---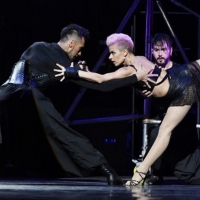 BWW Review: WILD TANGO at Peacock Theatre

May 17, 2022

Save for COVID, German Cornejo and his company of Tango dancers have thrilled audiences with their sultry, authentic displays of the much loved Ballroom dance for countless seasons in London. It may have been predictable but it was enjoyable and well executed. Now for their return post-pandemic, they are trying something new, but unfortunately it's a much poorer vehicle for displaying the talents of highly skilled dancers.
---