BWW Review: DERREN BROWN: UNDERGROUND, Playhouse Theatre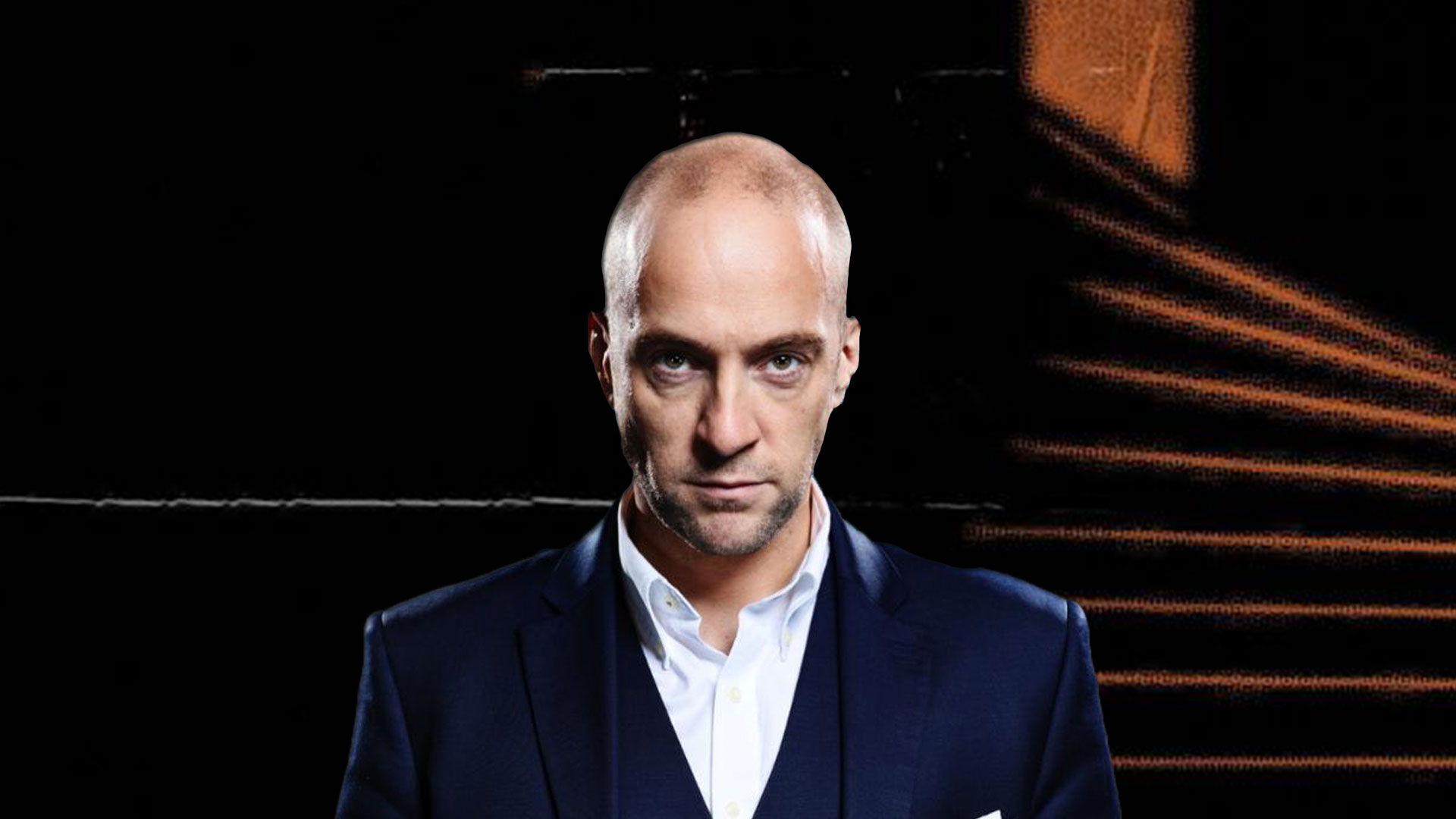 Do you have a secret? Can you keep that secret? If you answered yes and are going to Derren Brown: Underground, think again. Derren Brown probably knows it already. The tricks may stay the same in this "Best of" show, but with new audiences and new secrets, anything can happen. Although with Brown, only two things really can: what he wants to, and pure magic.
Brown gets to the hearts and minds of his audience members night after night, whether it be about their marriages, manicures or microwaves. And just as audiences share their secrets with him, Brown shares some of his own personal secrets too. In a show grounded so heavily in secrets, it's no surprise then that we won't be divulging any of those featured in the show. And not just because we've been staring at that picture and are slightly afraid of the consequences (or rather it's been staring at us...deep into our soul!).
Audiences have done well to keep the secrets for so long. Having sold out an initial run at the Charing Cross Theatre earlier this year, Brown went on to play the US stage for the first time, with a show called (guess what) Secret. After a successful run, he was back touring the UK with Underground, the Playhouse Theatre being its final stop.
Despite these various iterations of the show, it doesn't seem the most structured, particularly in comparison to previous ones such as Svengali. I actually lost count of the secrets about halfway through. We jump between tricks, with little or no through line. But that is rather the point, seemingly disparate things coming together in the end. It's something audiences have even come to expect from Brown: misdirection.
And this is where we hit a slight bump with Underground: audience expectation. Featuring "The Best of Derren Brown", those going to the show will have likely seen at least one or two of the tricks before. As it transpired, I had seen all of them, save for the finale. Did this lessen my enjoyment of the acts I had previously seen? Of course not.
The intuitions during the returning oracle act are just as impressive, whether it's a desire to go to Golden Gate or to urinate (a whole other kind of golden thing altogether). In fact, going into Underground, audiences know what to expect: billed as his "best bits", Brown is appropriately at his best. Hence why he warrants a "Best of" tour in the first place.
But there was a different feel in the room come the interval. Less "How did he do that?" and "Here's how he did that". Rather than just experiencing the magic of the moment, are we now thinking too much about the mechanics behind it? One trick in particular from Enigma had audiences talking, "Well, having seen it before, if X passes Y that thing..."
That isn't necessarily a bad thing. Attempting to follow the misdirection in live time adds a new layer, a new direction to the show. It also means that you may think you know how it will all end. Somehow though, Derren Brown out-Derren Browns himself once again in a finale which is frustratingly good.
"I'm always honest about my dishonesty," Brown readily admits at the start. His persona, however, is strikingly sincere and honest. He is charming and chatty, reading the audience and readying them for each trick. He not only encourages them, but (as this new show proves) challenges them too. Given a live audience, Derren Brown thrives.
You have to see it to believe it. And even if you see it for a second, third or fourth time, you probably still won't believe it.
Derren Brown: Underground at the Playhouse Theatre until 14 October