Click Here for More Articles on Everybody's Talking About Jamie
BWW Interview: Luke Bayer Discusses EVERYBODY'S TALKING ABOUT JAMIE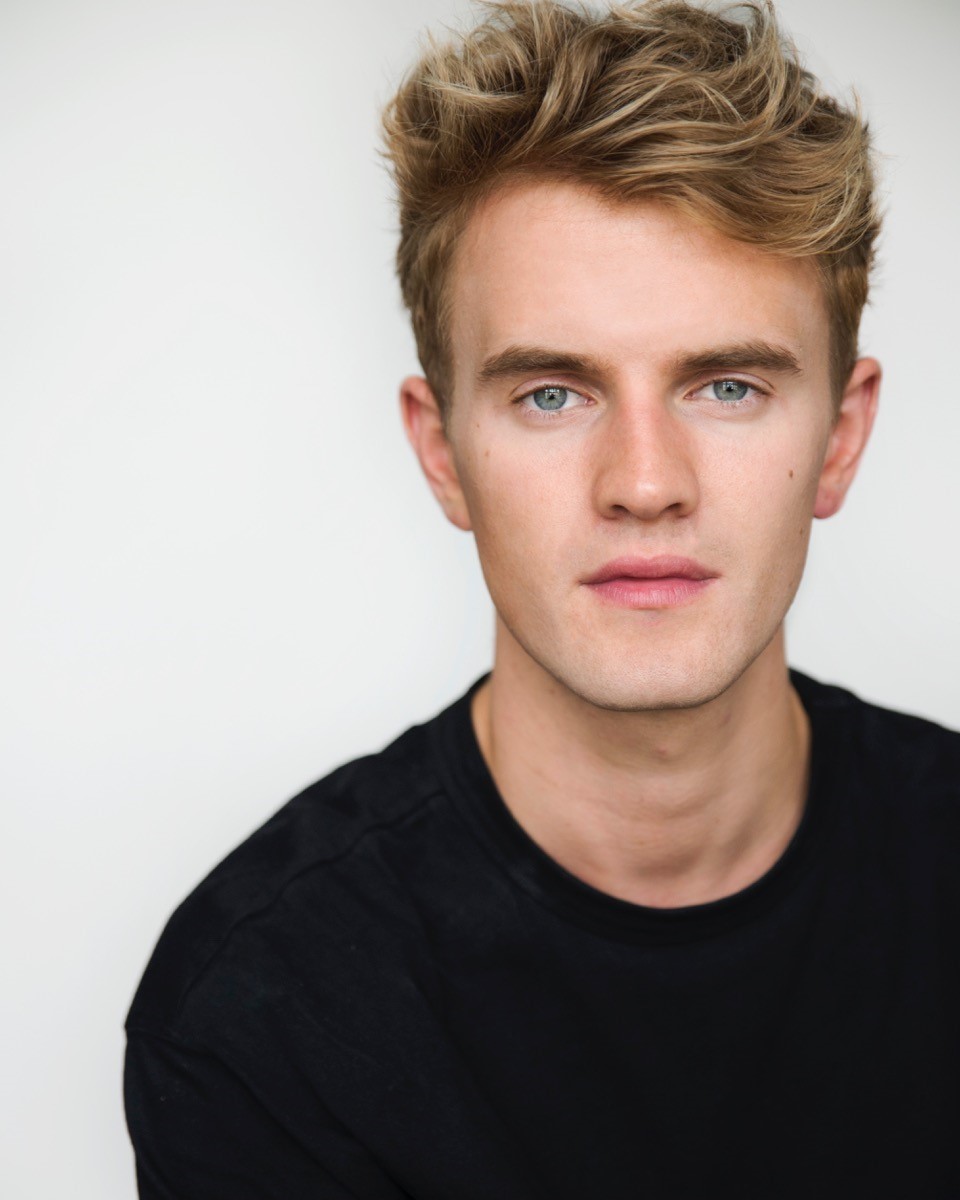 Luke Bayer recently won the award for Best Performance By An Understudy/Alternate in Any Play or Musical at the 2018 BroadwayWorld UK Awards.
He speaks to us about playing Jamie in Everybody's Talking About Jamie at the Apollo Theatre.
What made you want to be a performer?
I've sung since I can remember. I actually used to just copy my sister, and when she started doing shows I did too - and it just kind of went from there.
Since I can remember, I've said I wanted to be in the West End and go to drama school.
What was your first role on stage?
Hmm. I was a duckling in Mother Goose. I opened the curtains after the bows to wave to everyone. I was a very mischievous child!
I played Baby Face in Bugsy Malone when I was eight, and remember being over the moon that I had lines.
How did you get involved in Everybody's Talking About Jamie?
So, one of my best friends Melissa saw Jamie in Sheffield on press night. She called me as soon as the curtain came down and said "Luke! You HAVE to play Jamie!".
She loved the show and was so sure it would come to the West End and she said, when it does, you have to understudy Jamie. I downloaded the concept album straightaway, fell in love with the music, and I was then lucky enough to get an audition in summer 2017.
The audition process was so much fun and the creative team were so lovely. It was all a bit of a blur and didn't seem real that I'd actually be in the show until we started rehearsals in October.
What's your favourite thing about playing Jamie?
I love playing Jamie, for so many reasons. He has so many dimensions and goes on a real journey from the start of the show. I love sassy Jamie.
The opening scene in Act II is so much fun, because Jamie is playing and I love being on stage with the rest of the ensemble - we have so much fun. Rebecca McKinnis, who plays Margaret, is a dream and a really good friend of mine, so I love being onstage with her.
And the most challenging thing?
The most challenging thing about playing Jamie... ooh! I'm not actually sure. I always remind myself that it's a real person and a real story.
I always just want to make my Jamie as authentic and truthful as I can. It's incredible how much the show and Jamie's story have helped many people be their true selves.
People always ask me about how I walk in the shoes too. My answer: as soon as you think about how you do it, you are doomed! You just kind of do it. Obviously a bit of practice too.
Congrats on your recent BWW UK Award! How does it feel to have been voted Best Performance By An Understudy/Alternate?
I was completely thrilled to win the BroadwayWorld Award, so a huge thank you to everyone. Honestly, I am just so grateful to be up there on that stage telling this incredible story.
The award was a huge surprise and I think it's one of the first things I've ever actually won! (Apart from the 100m sprint races at school)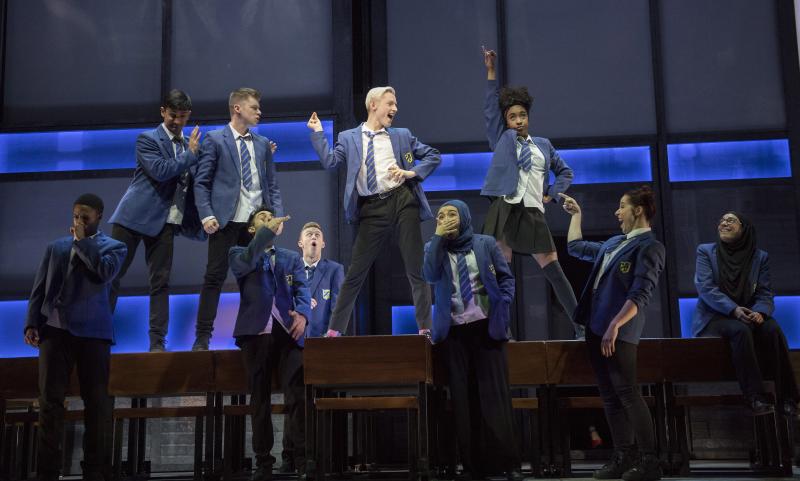 How has your portrayal of Jamie developed over the run? Is it easy to find a freshness in the role one year on?
My portrayal of Jamie has definitely grown I feel within the year. The first few times I did it, I was finding my feet.
John McCrea is phenomenal as Jamie, and I remember receiving the call the day I was first going to go on - I dropped my push scooter... (I scoot everywhere). I was so ready to do it, but as soon as Jamie steps onstage, he isn't off until the end of the show.
It was daunting to be the second ever Jamie, but also so exciting. I felt like I had waited my whole life for an opportunity like this and here it was. The first few times were definitely a whirlwind.
I have learnt how to pace myself and use the energy. Our wonderful resident director Kirstie Skivington has been a godsend and is always helping me find new things.
As actors we play, so new things happen on stage all the time - it keeps it fresh, exciting. People make new choices and you bounce off of that.
Any other projects you can tell us about?
I have another concert at Live at Zedel coming up in January, on the 13th. Something else in February and something else in May! I'm not allowed to say what just yet, but all will be revealed very soon...
Any advice for aspiring performers?
Be kind. Support other people wholeheartedly. Be kind to yourself! We are all only human. Mistakes happen, and it's a skill to be able to let go of things if they go wrong and carry on.
Grab opportunities with both hands. Life is short. Remember why we do it: because we love it. Be brave and smile!
Why should people come and see Everybody's Talking About Jamie?
Jamie is the BEST! People should come see it because it has so much heart. It's a true story and an important one, especially in this day and age.
I think the show has a bit of something for everyone. It's hilarious, touching, it honestly has everything. I adore it. Come see us!
Everybody's Talking About Jamie at the Apollo Theatre until 28 September
Related Articles