BWW Interview: John Hopkins Talks MUCH ADO ABOUT NOTHING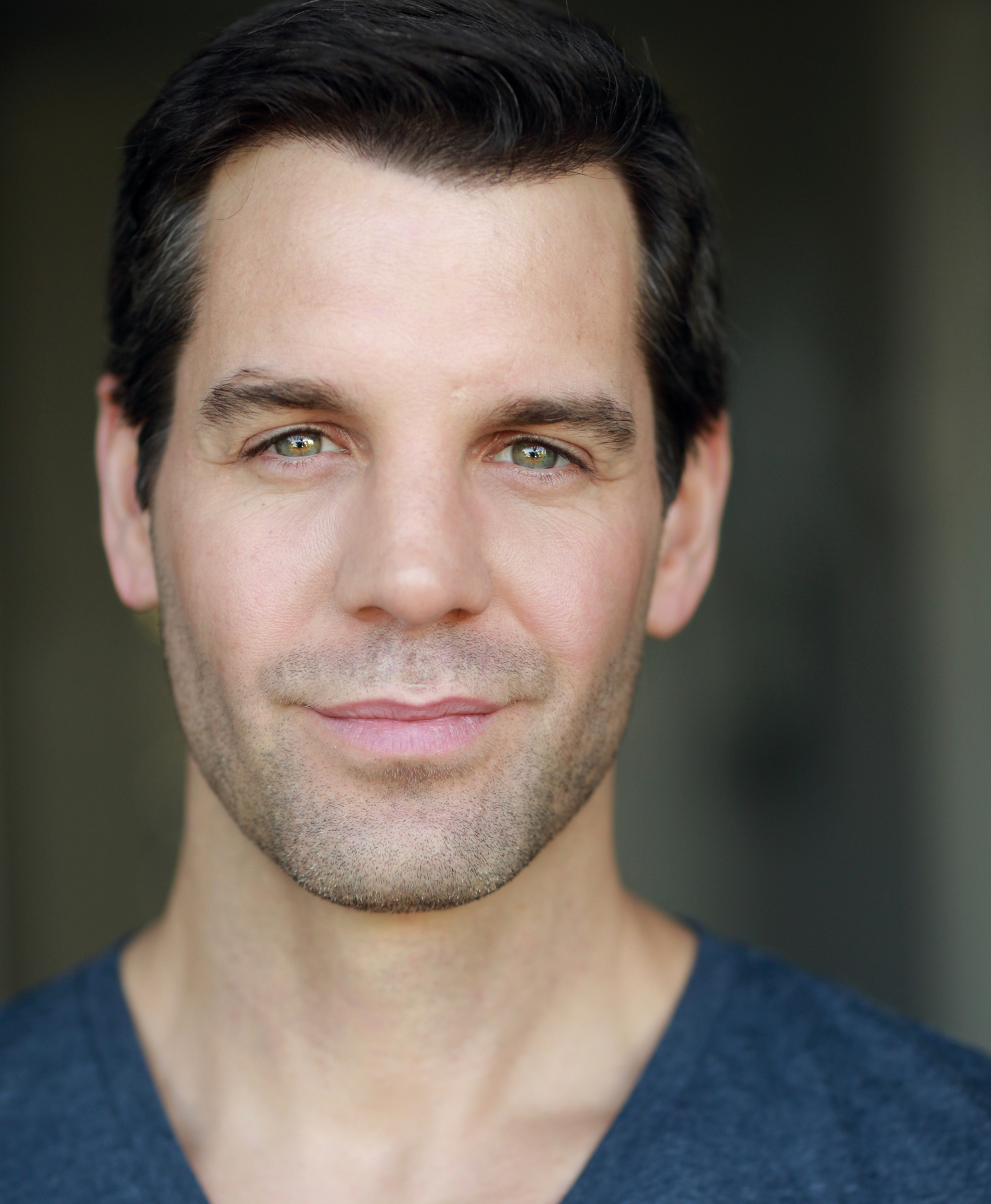 2018 marks the 10th anniversary of the Rose Theatre Kingston. Part of the celebrations sees Much Ado About Nothing take centre stage, directed by Simon Dormandy.
Having played the role of Claudio early in his career, John Hopkins returns to the play to take on the role of Benedick. With rehearsals under way, John spoke to us about the darkness of the play, dream jobs and dancing.
What was your first experience with theatre?
Well, there wasn't much of it growing up for me. But I remember having a really good English teacher...everyone has a 'really good English teacher' story! And we read Shakespeare out loud in class and it just kind of clicked.
I wasn't a very sporty kid growing up, I had asthma and I couldn't see very well. So I felt like I lacked any power at all in my youth. And then I started to read plays and realised that words have power. The Caretaker was really one which hit me, seeing the violence of language. It sort of lit a fire inside of me.
And then we went to see The Winter's Tale at the Barbican, which was my first Shakespeare live. And it starred John Nettles as Leontes, who I would then go on to stand beside and solve crimes with in Midsomer Murders about ten years later!
Did you always know you wanted to take that love of language in the direction of acting?
Sort of...I mean I dreamed of it! But it seemed about as realistic as being a lion tamer or a spaceman. It wasn't something that you actually would do.
And so I went to university and that broadened my horizons. I didn't really do any acting until I got to university, and then I instantly got hooked. So much to the chagrin of my parents, as soon as I graduated with an English degree, I then applied to drama school for another three years.
And I was very lucky and grateful to have their support then. I mean I fortunately got a scholarship for RADA, and it was back when university didn't financially cripple you either, but still...
So when I arrived at RADA, I was 21 or 22. But as an actor, I was about two years old.
And that love of Shakespeare and language continues in your work, with tenures at the Royal Shakespeare Company.
Yes, that has always felt like a good fit for me. I don't particularly know why. It might be my English degree, I do enjoy the knotty complexities of the language.
And I've absolutely loved my time at the RSC. I feel I learned as much there standing in the wings, watching extraordinary people doing extraordinary things, and repeat them for eight months. That's the crucial thing, repeating it. So I learned as much there as I did at drama school, having those halcyon days as a young man swimming in the Avon.
But I am acutely aware of it. You know in the industry, you go a few steps down a path. And a couple of minutes later you look back, and you've been doing it for years. And that's how it's been with me.
I've ended up doing a lot of Shakespeare, which I love. But that can't be the only thing you do. You do have to try and jump tracks, otherwise you can get type cast and get stuck in a particular box.
You're currently rehearsing for Much Ado About Nothing. Were you familiar with the play?
Weirdly, I was in Much Ado About Nothing at the beginning of my career, shortly after drama school. I played Claudio in 2002 and I remember loving it then. What the Claudio story brings, that real darkness. But then also envying the frivolity, the lightness and the maturity of Beatrice and Benedick.
And now you're playing Benedick himself. How did your involvement in this production come about?
Mate, if someone offers you Benedick in Much Ado About Nothing...
You don't say no!
Exactly. I'd love to say that I was considering all of the different Benedicks that I might be playing around London!
But I met with the director Simon Dormandy and we really clicked on it. Particularly on the fact that there is a sort of darkness, which is a counterpart to that light comedy. And the comedy is richer and deeper and more honest, because of that darkness. And our setting seems to be assisting in that interpretation of it.
And with certain parts like Benedick, you don't always audition for them. They quite often just get offered to actors because directors know them. So it was quite a surprise to be asked to audition for something that big, because you can only do so much in an audition. They're taking a risk on what they've learned about you in ten minutes.
But fortuitously, Simon had already seen me when I played Richard the Lionheart at the Globe in 2014. So he'd seen me in that sort of space, playing with the crowd in that brilliant way you can with the Globe. So I think that helped.
How do you prepare for a production? Do you watch other performances, or do you prefer not to?
Well I'm actually okay with that, watching other interpretations. I've sort of grown callouses over my sensitive parts.
I did a takeover of The 39 Steps in the West End in the early days, when they were still settling in the process of how they handled takeovers. So they would give us DVDs of previous casts, filmed from the back of the theatre. And they would sort of prescribe how to play it, "Oh for that scene, maybe look at this performance".
No way!
Yes, it was brutal. So I kind of got over that. But then weirdly, if I felt like I was losing inspiration at a point during the ten-month run, I would look out those DVDs and just watch someone else do it a bit. Not to steal it, but to reset what I was doing.
So for Much Ado, I have looked at stuff. Again, not to steal performances but just to remind myself of the architecture of certain scenes and how certain scenes crash up against each other.
I actually went to see a production which is on at the Globe. I know Fiona Hampton and Ben Mansfield, who are playing Beatrice and Benedick, and various others. And I went to see it the day before we started rehearsing this...which was very brave of me!
It was distressingly good, particularly for someone who is about to play the part. And that's a 90-minute production, but you didn't really realise anything has been cut. That's the thing about Much Ado: it's a surprisingly robust play.
What have you been doing in the rehearsal room this week?
So we've been breaking the play down into its individual units, and we're not far off from running it end to end. That's when it'll really start to make sense.
All these scenes which you've rehearsed in isolation are suddenly butting up against one another. And you realise how one informs the other and if there's a tonal shift. Is that good or bad? Jarring or enlightening?
And today we just got to the last dance. We did the closing knees up dance, which is great fun.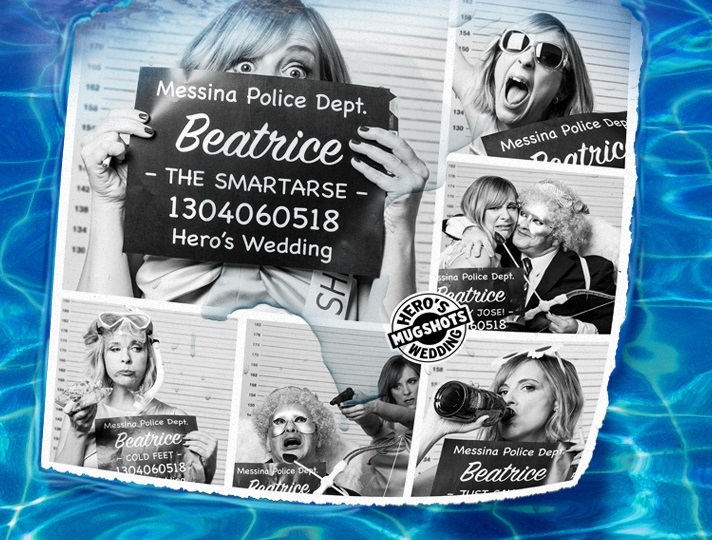 Are you a natural dancer?
I'll let the reviewers decide that! Once I get it in my body, I'm okay. So I'm a huge fan of an iPhone video and a Dropbox link and some homework.
And can you tell us about the Beatrice to your Benedick?
Well, Mel Giedroyc and I didn't know each other at all before. And she's really fun!
She's perhaps most well known for her TV comedy work and this shouldn't come as a surprise, but she's really an extraordinary actress. She's so truthful and available in the way that lots of comedians are, because you sort of live on your nerves.
So as well as being good at the funny stuff (which I think is what people might be expecting), she is incredibly moving and very truthful. And that's been a joy, to discover that.
Finally, what can audiences expect from this production?
Well, the great thing about doing Shakespeare is that if you do it a lot, you can revisit the same play again in different ways. So I think ours is going to be very funny and quite sexy. But hopefully, it's also going to have some darkness and danger.
And personally, it's really exciting for me to revisit the play and watch Calam Lynch exploring that part that I was in 16 years ago. We've got a terrifically funny Dogberry and a really wonderful Claudio and Hero - who are really the main plot of the play, Mel and I are just the subplot on steroids.
So I think it's going to highlight parts of the play you might not immediately think of. It feels very fresh, very alive.
Much Ado About Nothing at Rose Theatre Kingston, 13 April-6 May
Photo credit: Simon Annand (RSC)