BWW Interview: Jimmy Walters Talks BILLY BISHOP GOES TO WAR
Billy Bishop, the World War One ace fighter pilot, isn't well known outside Canada; nor is Billy Bishop Goes to War, the experimental 1980s musical about the man and the legend.
So imagine my excitement, as a Canadian in England, knowing that London audiences can once again enjoy the finest piece of musical theatre ever created in Canada (apart from the other one).
After a successful run at the Jermyn Street Theatre, Billy Bishop Goes to War transfers to the Southwark Playhouse on 13 March. I spoke to director Jimmy Walters about what made Billy Bishop special, and how he's managed to bring Bishop's story to life.
You had a very successful run back in the autumn, well reviewed, and now you're moving the show to a new venue - so what's changing, if anything?
Not much is changing, really. It's a bigger theatre, so there's going to be a more epic feel to it. It's one man's war story, so there are lots of moments where he's in a plane, and there's some great new effects.
But people really loved the show as it was, so it's important for us not to change too much. We just want to allow more people to see it, really.
What drew you to this show in the first place?
I got sent the script by the Jermyn Street Theatre, and I just fell in love with it. I didn't know anything about Billy Bishop, as most people don't know much about him over here. I felt a responsibility to tell people about this great man and this great story.
And the main thing about theatre, I feel, is to allow people to find out something they never knew before. What do you walk away knowing that you didn't know walking into the theatre?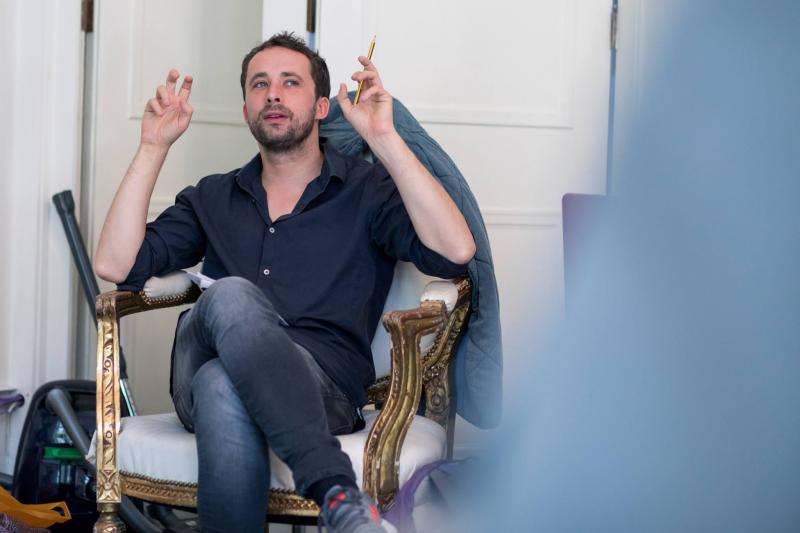 Billy Bishop was obviously a successful fighter pilot, but what about him made him 'great'?
It's that idea of dancing with death. The average life expectancy for a fighter pilot was eleven days when they went up in the air, a much higher risk of death than being on the ground. But he just had these instincts that seemed to allow him to always pull through.
He was never risk-averse, he never second-guessed in the air. He always went for it, and seemed to know exactly when to pull back, go forward, go higher in altitude, or lower.
Is there a particular scene or moment that you think is especially gripping?
There was one moment of Billy's life when he single-handedly took on a German aerodrome, and that moment of the show is - I can't say too much about it. Something very exciting happens on stage!
That was probably his greatest conquest, and he got the Victoria Cross for that one moment, when he came back alive having taken on that German aerodrome.
Your first run, back in 2018, coincided with the centenary of the armistice that ended World War One. There were a lot of shows looking back at the War, but it's 2019 now, it's the start of the year, and people are looking forward. How does Billy Bishop Goes to War fit into our thoughts on the future, or the present day?
One of the great things about the centenary was that it reactivated people's thoughts about the War. I spoke to a lot of people who learned so much about World War One with all the plays on, and I feel like a gate's been opened. Now we can continue to explore the cost of the Great War, and I think in 2019 we can learn from it.
One of the things that this play explores is how it affected Billy after the War. For a lot of people, the War didn't finish on November 11, 1918. Our show asks a lot of questions: what is the price you pay for surviving war? It's important for us to still learn from those mistakes and explore them.
Billy Bishop Goes to War at Southwark Playhouse 13 March-6 April