BWW Interview: Ella Spira and Pietra Mello-Pittman Talk VOICES OF THE AMAZON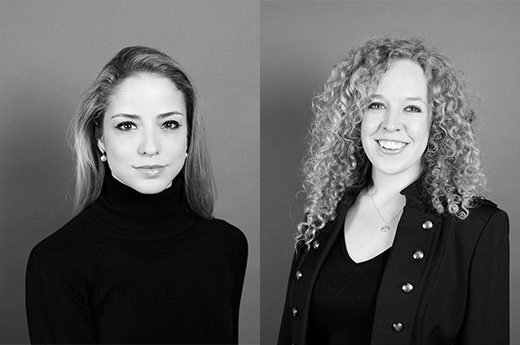 Sisters Grimm, a company founded by composer Ella Spira and choreographer Pietra Mello-Pittman, is following up hit show INALA with new dance musical Voices of the Amazon. Fusing ballet, contemporary and capoeira with a Brazilian score and narration by Jeremy Irons, it premieres this July at Sadler's Wells.
What inspired you growing up?
Pietra: The earliest inspiring visual experience I have that opened up the creative world for me was in Rio where I was born: seeing my parents in their carnival costumes (they paraded for Mangeira and Uniao da Isla). The colours were so vibrant, with sequins, sparkles, feathers and music, which brought this amazing new world to life.
When I first moved to England, aged five, I loved films and watched The Mission and Gone with the Wind over and over. I particularly loved musical films like A Chorus Line, West Side Story, Oliver and Staying Alive. It was only when I moved to England that I began to dance - I remember going to see The Nutcracker, and I knew that I wanted to join this world when I saw the ballet dancers.
Ella: Disney films inspired me enormously: the stories, the music, the messaging within each production and the artistry of the animation. I was inspired by lots of different music growing up, from classical and folk to blues and contemporary pop.
When did you begin to consider pursuing dance or music as a career?
Pietra: Whilst at my academic school I finished all of the Royal Academy of Dance exams. Sixteen is the latest you can enter full-time ballet training, so I decided to audition for the Royal Ballet School in London and was accepted.
Ella: I had my first piano lesson at six, so when I was choosing what senior school to go to at 10 years old, I was already very committed to music. As corny as it sounds, it was my calling, and I chose to go to Beaufort Community School - a state school in a challenging area in Gloucester which had the best music department in the county.
You've both chosen to create your own work, rather than performing someone else's - was that something you were always passionate about?
Pietra: I performed with the Royal Ballet Company in London for 13 years. During that time I started to collaborate with other artists from many different disciplines on various creative projects, and used Royal Ballet choreographic opportunities to explore producing my own ideas, which always involved mixing dance disciplines and music styles.
I was looking at creating a dance film whilst with the company, which is when I met composer Ella Spira. We instantly clicked and shared similar ambitions, so decided to form Sisters Grimm to bring our visions to life.
Ella: I've never considered myself a performing pianist and didn't have any desire to be - it was always about being a composer and specifically about writing scores for film, television and theatre, collaborating and working to a director's vision.
When did you create Sisters Grimm?
Sisters Grimm was first formed in 2009. We met and started working together in 2008 and decided to set up a company together to produce Rapunzel, The Final Chapter. We both love the tradition of folk tales and feel it's important to keep them alive in contemporary mediums, so the name of our company was a reference to Brothers Grimm.
How does your experience of different disciplines and media influence your approach?
Pietra: We both have foundations in classical training - music and ballet respectively - but have a love of different styles including pop music. For us, the music is the driving factor. We're drawn to art and entertainment with a melody or rhythm that you can't get out of your head. If on top of that there's a great story that takes you to another world, even better! We want to create work that engages audiences emotionally and we want them to leave having had a great night and feeling good.
Tell us a bit about Voices of the Amazon
Set amidst the lush landscape of the Brazilian rainforest, the show follows the story of Beleza, a water spirit from the Amazon river, whose search to cure her dying sister takes her on a life-changing journey deep into the forest. Entranced by the beauty of the natural world, her eyes are soon opened to the realities of deforestation and the devastating loss of renewable medicines and plants.
After a sell-out success of INALA, a Zulu ballet, we decided on Brazil as the next culture to create a show around. Pietra's mum is Brazilian and they moved from Brazil to the UK when she was five, so exploring Brazil as a culture to collaborate with was top of our list. After going to Brazil together on a cultural immersion trip, the biggest inspiration was the Amazon rainforest, and we want to get people emotionally engaged with this natural beauty as well as draw attention to the permanent damaging effects of deforestation.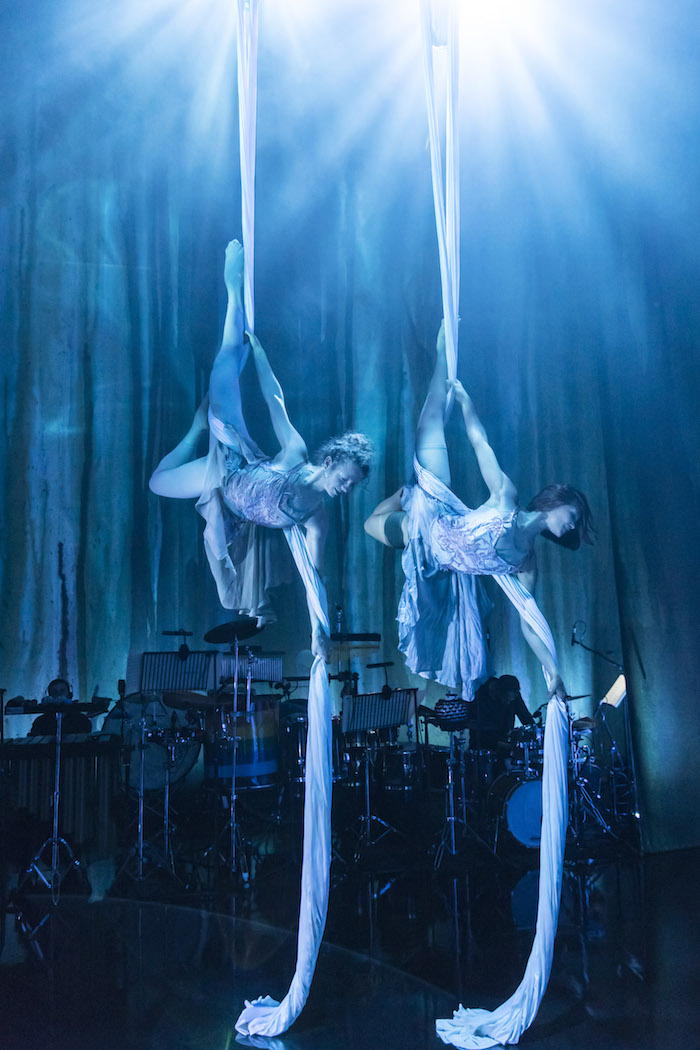 How did you find your dancers, and what's it like bringing these Brazilian performers over to the UK?
We held open auditions at the beginning of the year and it was great to see so much talent. We wish we could have taken them all but had to limit ourselves. From the start we knew that we wanted Brazilian performers to be part of the show and they have brought something so special to it. The cast have immersed themselves in the spirit of Brazil and each and every one of them, Brazilian or otherwise, have well and truly become their Brazilian character.
Is it easy collaborating with other artists?
We love collaborating with other artists: musicians, the songwriters who write the lyrics to Ella's score, and also with our choreographer, Helen Pickett. Helen really understands narrative and emotion and has a vast wealth of experience telling stories through dance. She knows how to make the audience connect to the performers.
Do you think dance has a duty to tackle big, contemporary ideas like environmental issues?
We think anything and everything has a duty in tackling environmental issues. Climate change is happening now, and unless we raise awareness and do everything we can to help protect nature and prevent deforestation, pollution and the endangerment of animals, we will lose the natural beauty of this world. That would be devastating.
Art doesn't have to be all doom and gloom to be able to raise important social issues that affect everyone in the world, and our show is extremely uplifting.
This is still a fairly male-dominated industry - have you faced any challenges in your careers, and are you conscious of making a supportive space for your performers?
We have experienced issues with being two young ambitious women. We ensure everyone who works with us is aware of and agrees to our code of conduct for a better working atmosphere without any prejudice based on age, race or sex.
We are very conscious of supporting women and have a very strong female team (our choreographer, our vocal coach and choir arranger, our circus trainer and production manager, stage manager and production assistant). However, it's not always men, and we've been surprised when we've had problems with women from the same industry who have been far from supportive.
What are some of the benefits and challenges of running your own company?
The benefits include bringing our visions to life and being able to bring together teams of people that align with our values and help make our shows what they are. The challenges are needing to duplicate ourselves to be in three different places at the same time! Also, as our company grows, making sure that communication stays clear and easy and regular.
As a company with an international ethos, are you concerned about the current Brexit climate?
We were concerned initially, but since Brexit we have contracted and provided visas for six international performers as well as our international choreographer and have a very eclectic cast.
Finally, for people coming to see the show, what sort of experience do you think they'll have?
They will experience a sensational musical score, spectacular dancing and choreography by Helen Pickett that is performed by a culturally diverse cast.
Firstly, we hope people will leave feeling uplifted and full of emotions, and secondly we really hope our audiences feel more of a connection to the Amazon rainforest, and not feel like it's so distant to them. We'd also love it if it provokes people to look at their own surroundings and appreciate the beauty and importance of all nature, and the choices we make in everyday life that - with some minor changes - could make a big difference.
Voices of the Amazon at Sadler's Wells 4-8 July. Book tickets here
Watch a trailer below
Picture credit: Johan Persson