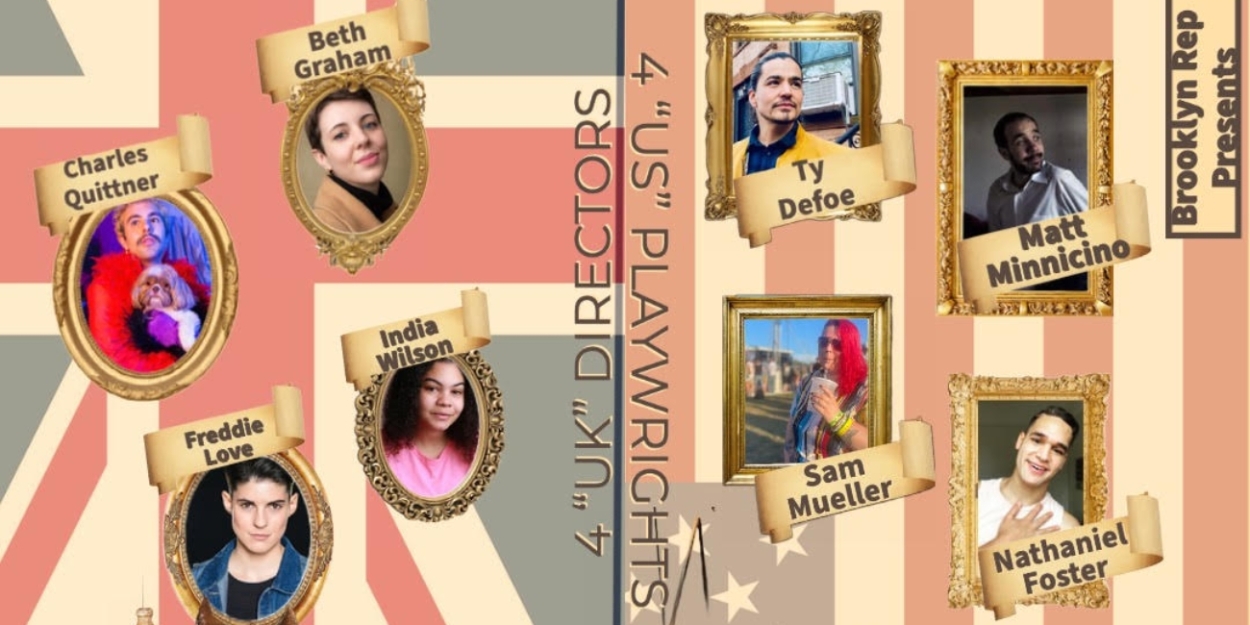 Award-Winning US Playwrights Make UK Debut in SCRITCHES! at The Glory This Month
The presentation will run from February 19-20th.
Brooklyn Rep, hot off the cult-hit All the Fraudulent Horse Girls, has announced their next theatrical happening: Scritches! Two evenings of new short plays happening at The Glory February 19-20th with doors at 19:00 and shows at 19:30.
The writers for the inaugural Scritches will be Ty Defoe, Nathaniel Foster, Matt Minnicino, and Sam Mueller, with directors Charles Quittner, Freddie Love, Beth Graham, and India Wilson, respectively.
Expect a queer variety of entertainments in this international takeover of The Glory's iconic basement. Plays run the gambit of from grotesque and campy takedowns of capitalism fully utilizing the space to intimate conversations about utopic afterlives. It all ends in a pizza party.
The plays are the fruits of remote collaborations between writers based in New York City with directors based in London who met on virtual dates to The Museum of The Home where they chose an object to base their project on.
Each Scritches event will pay tribute to a gem of a London locale. This month Brooklyn Rep finds inspiration in The Museum of the Home, The Glory's down-the-street neighbor whose purpose is to reveal and rethink the ways we live, in order to live better together.
Scritches #1 is produced by Emily Baldwin and Charles Quittner for Brooklyn Rep, designed by Billy Highfield with an SM team of Ro West and Sofie Mirza and developed in collaboration with The Glory and The Museum of the Home. Tickets are available on Outsavvy.
Born from the basements, rooftops, & backyards, Brooklyn Rep presents playful theatrical happenings in communal spaces. With artistic direction by Charles Quittner, expect UK premieres from off-off artists around the world. For the recent production of All the Fraudulent Horse Girls, they received OFFIE Commendation for outstanding short runs, 2 Broadwayworld UK noms, and some very nice words from audiences and press.