Interview: Arena's JUNK Brings Nancy Sun Back to DC and the World of Finance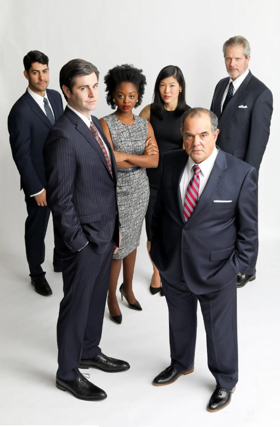 From the 'greed is good' mantra of the eighties, to the shock and anger generated by the Madoff scandal and the Great Recession - nothing has caused Americans to reexamine their beliefs, values and motives in the last three decades more than capitalism. For actress Nancy Sun, her relationship with the world of finance not only harkens-back to her pre-performing days, but also forward to her Arena Stage debut in their production of Ayad Akhtar's ambitious play Junk.
Sun's return to DC, after performing in Studio Theatre's 2017 production of The Hard Problem, is the culmination of two things: a love for Washington audiences and an admiration for Arena Stage.
"I am returning to DC because I love, love, love DC audiences. I discovered what active listeners they are while performing The Hard Problem. When DC audiences watch a play, they are fully engaged. Their focus and attention call me to do my best work so I welcome a repeat of that experience with Arena," says Sun.
It was while performing at Studio Theatre that she was able to catch the world premiere of Lisa Loomer's play Roe at Arena Stage. Since then, performing there has been on Sun's theatrical bucket-list, an item she'll be able to check-off with Junk.
"I also find that this type of audience gives DC theatres - such as Arena, Studio, and Woolly Mammoth - permission to program their seasons ambitiously," says Sun. "Junk, for instance, stimulates intellectual, political, racial, and moral conversation through its specific exploration of money."
Junk is partially based off the life of investor Michael Milken, whose career in the high-yield bond market of the eighties not only made him a fortune, but landed him in jail. Set in the belly of the American financial system, Wall Street, the play wrestles with the ethical questions that have dominated our political, economic, and societal conversations since the Great Recession. Like all good theatre, says Sun, the play will spark more questions than answers.
"Junk is an origin myth of American greed. It follows the 1980's junk bond king, Bob Merkin, as he puts together his most ambitious deal yet....while also following the powers-that-be who want to stop him," says Sun. "Junk is Shakespeare crossed with Mamet - and of course, still uniquely Akhtar."
Sun plays Judy Chen, a third-generation Chinese American reporter who is fraternizing with the very financial bigwigs she's covering. However, the play is about more than just the deals and egos that often characterize Wall Street. It is also about the redemption and failure that often came to define these personalities and their businesses.
"Playwright Ayad Akhtar prefaces the script with the W. H. Auden quote 'we would rather be ruined than changed...' I think there's a lot to be learned about ourselves by seeing how we relate to each player in this story. Whose ruin do we sympathize with? Who do we think should have changed? And what do our opinions say about us," says Sun.
When not appearing onstage, Sun also has a burgeoning television and film career. She's appeared on shows like Homeland and Shades of Blue, while her on-screen work includes What Children Do and Going in Style. With a variety of projects, it begs the question, how does preparing for Junk differ from a television or film appearance?
"In theatre, and with Junk, I have an abundance of time and resources: I can experiment in the safe space of rehearsal, collaborate with my director, ask questions of the playwright / dramaturg, and play with my cast mates for a month before performances officially begin," says Sun. "The biggest difference from TV/film is I get to incubate creatively with my ensemble."
Sun adds, "In television, however, the timetable is very different. I'm usually hired a week or so prior; I don't get the script until after I've booked it; and I frequently don't work in-depth with my director or cast mates until I get to the set. TV/film thus require more self-preparation and creating immediate trust, commitment, flexibility, and surrender on set....versus right before curtain."
When the curtain rises for Junk on April 5, it will mark a full circle for Sun. "Junk first hit my radar when it was making its New York City Premiere. I had friends who performed in and understudied the show at Lincoln Center. The play particularly piqued my interest since it is about the world of finance, where I worked for four years before pivoting to the performing arts."
As for what advice she'd give those hoping to follow her example, it's simply the same advice she gave herself for Junk.
"I got involved in this production simply by self-submitting for the role of the Judy Chen. I auditioned, was called back, and gratefully booked it," says Sun. "Fellow actors will be happy to learn that self-submissions do work! Advocate for yourself and go after your happy ending!"
Junk runs from April 5 to May 5 at Arena Stage - 1101 Sixth Street Southwest, Washington, D.C. For tickets please call (202) 488-3300 or click here.
Photo: (L to R) Perry Yong (Raúl Rivera), Thomas Keegan (Robert Merkin), Kashayna Johnson (Jacqueline Blount), Nancy Sun (Judy Chen), Edward Gero (Thomas Everson Jr.) and David Andrew Macdonald (Leo Tresler) in Junk. Credit: Tony Powell.