Fully Committed at Neptune Theatre
Dates

3/2/2021 - 3/28/2021

Theatre


Halifax,NS




Welcome to the life of the "reservationist" at the unnamed, booked-months-in-advance Upper East Side restaurant in Fully Committed, a play about the harried reservation clerk at New York's hottest five-star restaurant and the hordes of people who make his job impossible. Forty characters appear in this comic masterpiece - ONE actor singlehandedly brings all 40 to life in a comic tour de' force.

It's a comedy like no other you've seen.

No one who has ever dined out (or who has ever held a restaurant job) should miss this show. The NY Times called it "an immensely entertaining, scaldingly funny play about the bad behavior that good food can inspire".

Foreign dignitaries, local political personalities, supermodels, little old ladies, Hollywood producers, Mafia figures - all will stop at nothing to book a table. Making matters even worse for the poor reservation clerk is the restaurant's high-strung maitre d' and its egomaniacal chef.

News About Fully Committed at Neptune Theatre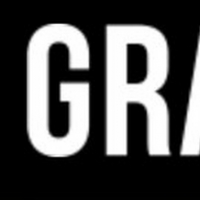 ANNIE, CABARET and More Announced in Grand Theatre London's 2020/2021 Season
March 09, 2020
The Grand Theatre has announced its 2020/2021 Season. Running from September 2020 to May 2021, it is a season that includes a grand re-opening of refreshed and updated lobby spaces, performances in ten venues that span both our city and the country, partnerships with Neptune Theatre and Shaw Festival, and the return of a record-breaking, made-in-London production. It will be a season of what Artistic Director Dennis Garnhum describes as a?oea highly-eclectic journey to unexpected and unexplored territory. The Grand will be in ten different venues across the country. You will see us in places you would never expecta?"from a circus tent, to a coffee shop, from intimate studio theatres, to the largest national stagesa?"it is a season of bold and exciting theatre that we are proud to present.a??