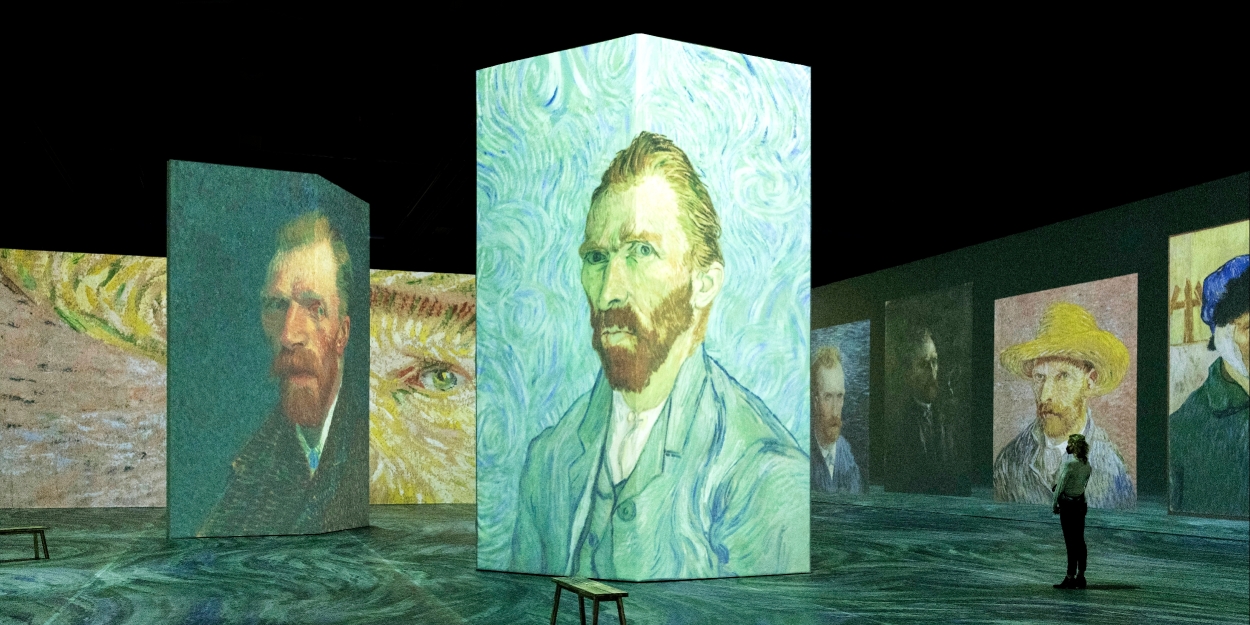 Review: Beyond Van Gogh: The Immersive Experience is a new outlook on art!
Opened for a limited time in Surrey, BC until March 5th!
Advancements in technology have allowed us to appreciate the world in new ways. The rise of the digital era has fostered improvements in culture, science, and the arts. A greater understanding of everything around us has offered not only a bright future for society, but also a bigger window into what life was like in the past.
The emergence of digital collaborative art exhibitions have been on the rise with a few stopping in Vancouver over the past few years. The most recent to arrive in the lower mainland produced by Paquin Entertainment group is BEYOND VAN GOGH: THE IMMERSIVE EXPERIENCE. The experience highlights the work of Post-Impressionist artist, Vincent Van Gogh, including more than 300 of his greatest works and showcasing his most famous pieces: "The Starry Night," "Sunflowers," and "Cafe Terrace at Night." By turning a normal 2D experience into a 3D immersive exhibition, BEYOND VAN GOGH elicits a greater relationship and understanding of art from the past, strengthening people's appreciation of Van Gogh's work. Playing in Surrey, British Columbia at the Agriplex at the Cloverdale Fairgrounds until March 5th, this exhibition is something worth checking out this month.
The experience starts with a series of panels reviewing Vincent Van Gogh's life from his early beginnings up until the end. Once you have moved through this educational intro, you are greeted by a very brief waterfall projection room that transitions you into the main event: the immersive experience room. The immersive experience is a 35 minute moving display of Van Gogh's works projected on the walls of a large open area. A brilliant symphonic score and audio snippets of Van Gogh's dreams play with the experience while you take in all of his works ranging from flowers, landscapes, portraits, and more.
To end the exhibition, an optional 360 degree virtual reality (VR) experience entitled "Beyond Van Gogh: A Life in Letters" is made available allowing you to fully enter Van Gogh's mind. This part of the experience was my favorite. After being given and fitted into a VR headset, you are transported into Vincent Van Gogh's mind fully surrounded by a world inspired by his work. Accompanied by a narration detailing Van Gogh's thoughts through his letters, you are led through the process of the creation of his works by physically seeing how his thoughts translate to his art. This experience was unique, captivating, and worth seeing. I would highly recommend adding on this feature to your BEYOND VAN GOGH experience.
Overall, the experience was refreshing and significantly more interesting than a traditional museum exhibit. Although the beginning was a bit dry with the large reading component, the immersive projection room was magical to experience. I found it quite relaxing to take in all of Van Gogh's art during the projection room presentation. The addition of movement and transitions to this room captured my attention and left me wanting to watch and observe everything for a longer period of time compared to if I was just looking at a 2D painting.
As much as I liked the experience, it is definitely for a specific type of audience. With any exhibition, there will always be highs and lows. I think that an older audience would have a greater appreciation and more positive overall experience with the exhibition. With the heavy reading at the beginning and the poetic nature of the components of the immersive experience room, I think that a more mature audience would be able to piece together everything BEYOND VAN GOGH has to offer.
With two large rooms and one small "transition" room, some may be quick to say that the experience was very short. This is somewhat true; however, the true length of the exhibit comes from the time spent observing and watching everything presented. The famous idiom "stop and smell the roses" is the approach you should take for this experience. BEYOND VAN GOGH's beauty partially lies in the hands of the observer. Those with short attention spans needing more constant bursts of stimulation to spark their attention may not get as much out of the experience as someone with a more attentive demeanor. BEYOND VAN GOGH is more than just "watching projections of paintings on walls," it is about learning, observing, and appreciating the art of one of the most influential artists of all time.
BEYOND VAN GOGH: THE IMMERSIVE EXPERIENCE produced by Paquin Entertainment group will run at the Agriplex at the Cloverdale Fairgrounds in Surrey, BC until March 5th, 2023. Prices start at $31.99 for adults and $23.99 for children (ages 5-15) plus ticketing fees. For more information on the exhibition visit: www.vangoghsurrey.com. Tickets are on sale now at the link below!
The VR experience: Beyond Van Gogh: A Life in Letters is available at $12.50 CAD plus tax if purchased in advance at the time of purchasing tickets and $15.00 per person if paid onsite. A VIP ticket also includes the brand-new, exclusive VR experience.
Photo Credit: Timothy Norris