Wise Children and The Old Vic Present The World Premiere of WISE CHILDREN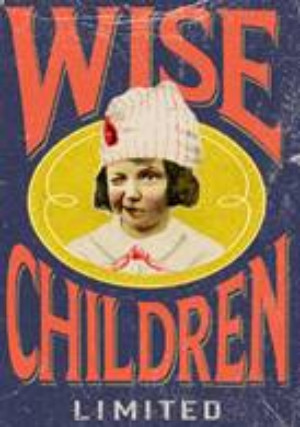 In Brixton, Nora and Dora Chance - twin chorus girls born and bred south of the river - are celebrating their 70th birthday. Over the river in Chelsea, their father and greatest actor of his generation Melchior Hazard turns 100 on the same day. As does his twin brother Peregrine. If, in fact, he's still alive. And if, in truth, Melchior is their real father after all...
A big, bawdy tangle of theatrical joy and heartbreak, Wise Children is a celebration of show business, family, forgiveness and hope. Expect show girls and Shakespeare, sex and scandal, music, mischief and mistaken identity - and butterflies by the thousand. Emma Rice brings her unique, exuberantly impish vision to Angela Carter's great last novel, Wise Children, launching her new theatre company of the same name and its London residency at The Old Vic.
The production opens on 17 October at The Old Vic, where Wise Children are a Company in Residence, with previews from 8 October, and running until 10 November. Wise Children then tours to Oxford Playhouse; Cambridge Arts Theatre; Bristol Old Vic; Derngate Theatre, York Theatre Royal and Belgrade Theatre Coventry, with further venues to be announced shortly.
Emma is the proud and excited Artistic Director of her new company, Wise Children. As Artistic Director of Shakespeare's Globe (2016/18), she directed Romantics Anonymous, Twelfth Night, A Midsummer Night's Dream and The Little Matchgirl (and Other Happier Tales).
For the previous 20 years, she worked for Kneehigh as an actor, director and Artistic Director. Her productions for Kneehigh include: The Flying Lovers of Vitebsk, Tristan & Yseult, 946: The Amazing Story of Adolphus Tips, The Wild Bride, The Red Shoes, The Wooden Frock, The Bacchae, Cymbeline (in association with RSC), A Matter of Life and Death (in association with National Theatre), Rapunzel (in association with Battersea Arts Centre), Brief Encounter (in association with David Pugh and Dafydd Rogers Productions - the production has been revived this year and is currently playing at the Empire Cinema Haymarket), Don John (in association with the RSC and Bristol Old Vic), Wah! Wah! Girls (in association with Sadler's Wells and Theatre Royal Stratford East for World Stages) and Steptoe and Son.
Other work includes: the West End production of The Umbrellas of Cherbourg, Oedipussy (Spymonkey); The Empress (RSC); and An Audience with Meow Meow (Berkeley Repertory Theatre).
Wise Children is a company in residence at The Old Vic.
The London run of Wise Children is supported by funding from the London Community Foundation and Cockayne - Grants for the Arts.
Suitable for ages 12+.
At the heart of Wise Children's core mission is a commitment to training the next generation of alternative, multi-disciplinary theatre makers and independent artists. The School for Wise Children will provide these opportunities, offering high quality training courses and structured apprenticeships leading to employment for actors, musicians, directors and writers.
Led by Emma - and the leading industry figures who are her regular collaborators - the School for Wise Children is made up of flexible modules of different durations, scheduled in a time frame that is realistic for those who can't afford to stop work while training. The training will be accredited, and students will complete a series of modules to achieve recognised qualifications.
All courses will be affordable and 50% of all places will be available free, either to people receiving means-tested benefits, or through referrals from partner organisations. These partners are all organisations which use theatre and/or music to engage disadvantaged groups, and will refer talented people who they feel are ready for the next step into a career in the industry.
This commitment is particularly urgent in light of the escalating costs of arts training which is making access into theatre unattainable for young people from lower socio-economic backgrounds. Black and Minority Ethnic young people are disproportionately represented in these groups and, consequently, poorly represented on our stages.
School for Wise Children graduates will also have access to annual paid apprenticeships with the company. Apprenticeships will be paid at living wage or above and will include a position on a Wise Children show, where apprentices will work alongside an experienced mentor who will then continue to provide support and guidance for a further five years.
Students will have access to business support - with sessions on freelancing and financial management, establishing and running theatre companies, arts administration and funding - and to a casting director with particular expertise working with alternative artists.
For further details on how to apply for the School for Wise Children: https://wisechildren.blog/2018/03/15/school-for-wise-children-apply-now/

Related Articles View More UK Regional

Stories

Shows
More Hot Stories For You