EDITH Comes to Zorlu PSM This Week
The performance is on 1 February 2023.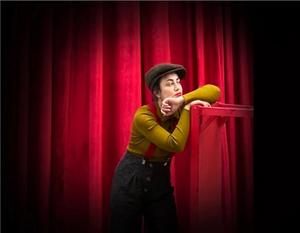 There is a story that France's famous singer "Edith Piaf", aka "The Sidewalk Sparrow" wants to tell you. Everyone knows "The Sidewalk Sparrow", so what would it be like to meet Edith?
Apart from the usual Sidewalk Sparrow figure, "Edith" is a very familiar stranger to the audience. He is a storyteller who has come to today's world with his loves, losses, sorrows and songs, carrying his house under his arm. The one-man musical play, written and directed by Selin Köseoğlu and in which the character "Edith" comes to life, meets the audience with Turkish interpretations of Piaf's famous songs.
Selin Köseoğlu, who appeared before the audience with the character of Edith, is accompanied by Onur Avdan on the piano. The Turkish versions of Piaf's famous songs that you haven't heard before are an important part of Edith's story.
90 Minutes / One Act / Play with Music
Written and Directed by: Selin Köseoğlu Pianist: Onur Avdan Song adaptations: Selin Köseoğlu Music Director: Onur Avdan "Feuilles de Rose" piece: Philippe Sarde Poster Photos and Design: Oğulcan Yıldırım Teaser: Oğulcan Yıldırım & Furkan Duzgun