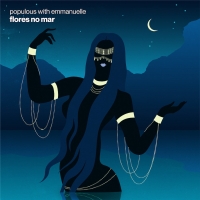 Populous Announces New Single From Upcoming Album 'W'
April 07, 2020
Populous, aka Andrea Mangia, DJ and producer hailing from Lecce, in Southern Italy, is excited to announce his new album 'W,' due out May 22nd with tastemaker imprint Wonderwheel Recordings. (more...)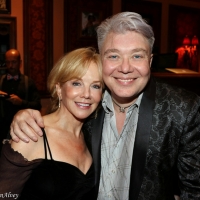 Richard Skipper to Interview Linda Purl on Facebook Live
April 07, 2020
Monday, April 13 at 5 pm EST, Richard Skipper interviews Linda Purl for an intimate chat on how the coronavirus has affected her, and on her advice to her many fans. Plus, they'll be responding to your comments and questions. Imagine a?oeInside the Actor's Studio,a?? but with Skipper's own personal style. (more...)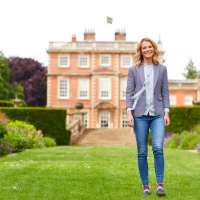 Smithsonian Channel Presents AN AMERICAN ARISTOCRAT'S GUIDE TO GREAT ESTATES
April 07, 2020
Julie Montagu, Viscountess Hinchingbrooke, gives an all-access pass into some of Great Britain's most magnificent homes, revealing their incredible histories and the aristocratic families, both past and present, who have taken up residence in each estate. AN AMERICAN ARISTOCRAT'S GUIDE TO GREAT ESTATES is an intimate tour of estates with priceless treasures, exquisite gardens, aristocratic dramas and deep secrets. (more...)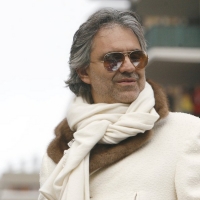 Andrea Bocelli's Performance at The Met Cancelled
April 07, 2020
Because of the health crisis, Andrea Bocelli's scheduled performance on April 20, 2020 has officially been cancelled. (more...)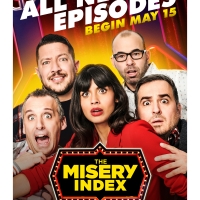 THE MISERY INDEX Returns to TBS on May 14
April 07, 2020
TBS is bringing more humor into homes with Season 2 of the outrageously entertaining comedy game show The Misery Index, returning on Thursday, May 14 at 10:30pm ET / PT. (more...)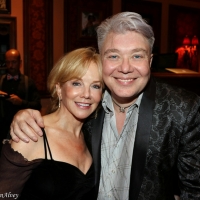 April 07, 2020
(more...)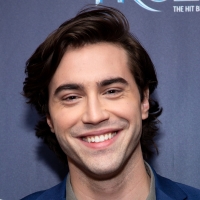 Ryan McCartan, Alex Boniello, Kathryn Gallagher & More to Take Part in VOICES OF COMPASSION Virtual Concert
April 07, 2020
On Saturday, April 11, and Sunday, April 12, Mercy For Animals will host a virtual concert featuring an inspiring lineup of more than 30 musicians. The artists include Grammy Award winner Joss Stone; Latin Grammy winner Sie7e; Broadway stars Ryan McCartan (Frozen), and more! (more...)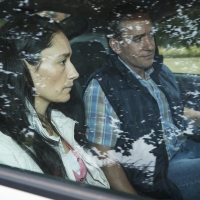 James Graham's Three-Part Drama Series QUIZ to Debut May 31 on AMC
April 07, 2020
AMC announced today that the premiere date for its three-part drama series Quiz will be Sunday, May 31 at 10/9c. The second and third episodes will air on Sunday, June 7 and Sunday, June 14 at 9/8c, respectively. The full series will also be available to binge on AMC Premiere beginning Sunday, May 31 at 10/9c. (more...)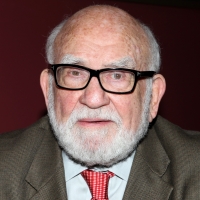 You Can Now Stream THE SOAP MYTH Starring Ed Asner and Tovah Feldshuh For Free on ALL ARTS
April 07, 2020
With theaters around the world dark and the transition of live entertainment to online platforms, Temple Emanuel Streicker Center will commemorate Yom HaShoah (Holocaust Remembrance Day) with the PBS/WNET film of Jeff Cohen's acclaimed drama The Soap Myth. (more...)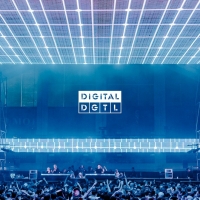 DGTL to Host Online Festival, DIGITAL DGTL
April 07, 2020
These are tough times for festival lovers, artists, DJs and organizations. Just as DGTL was set to kick off the festival season, everything collapsed. Based on the motto 'we're in this together' and out of pure love for house music, DGTL has organized an online alternative in record time. (more...)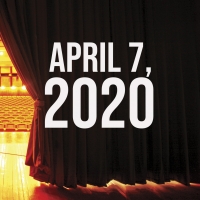 Virtual Theatre Today: Tuesday, April 7- with Marlee Matlin, Nick Kroll and More!
April 07, 2020
Broadway might be dark this month, but that doesn't mean that theatre isn't happening everywhere! Below, check out where you can get your daily fix of Broadway today, April 7, 2020. (more...)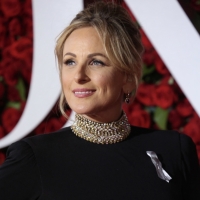 VIDEO: Watch Marlee Matlin on STARS IN THE HOUSE with Seth Rudetsky- Live Now!
April 07, 2020
Stars in The House continues today (2pm) with Marlee Matlin and tonight (8pm) for a TV Reunion of BARRY with Henry Winkler, D'Arcy Carden, and more! (more...)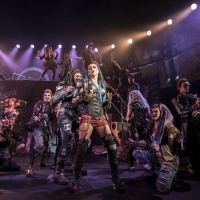 WE WILL ROCK YOU UK Tour Announces Rescheduled Dates and New Venues For 2021
April 07, 2020
Following the closure of all UK theatres, the 2020 UK tour of Queen & Ben Elton's smash hit musical 'We Will Rock You' has been rescheduled for early 2021. (more...)
BWW Exclusive: The 101 GREATEST PLAYS of the Past 100 Years (1920-2020)
April 07, 2020
BWW Reviewer Peter Nason chooses the greatest theatrical works (non-musical) from 1920-2020; see if your favorites made the list! (more...)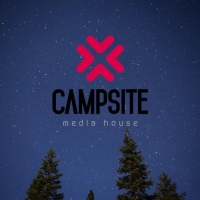 Campsite Media House Honored With 14 American Advertising Awards
April 06, 2020
Campsite Media House, a full-service production company based in Orange County, CA, was recently honored at the local Orange County chapter of the American Advertising Federation Awards with an impressive 14 wins: 2 Golds, 9 Silvers and 3 Bronze in recognition of their campaigns produced over the last year for clients Herbalife, MagnaFlow and KIA. (more...)

We don't have further information available on HOUSE at the current time. To provide us with updates, let us know at contact(at)broadwayworld.com.