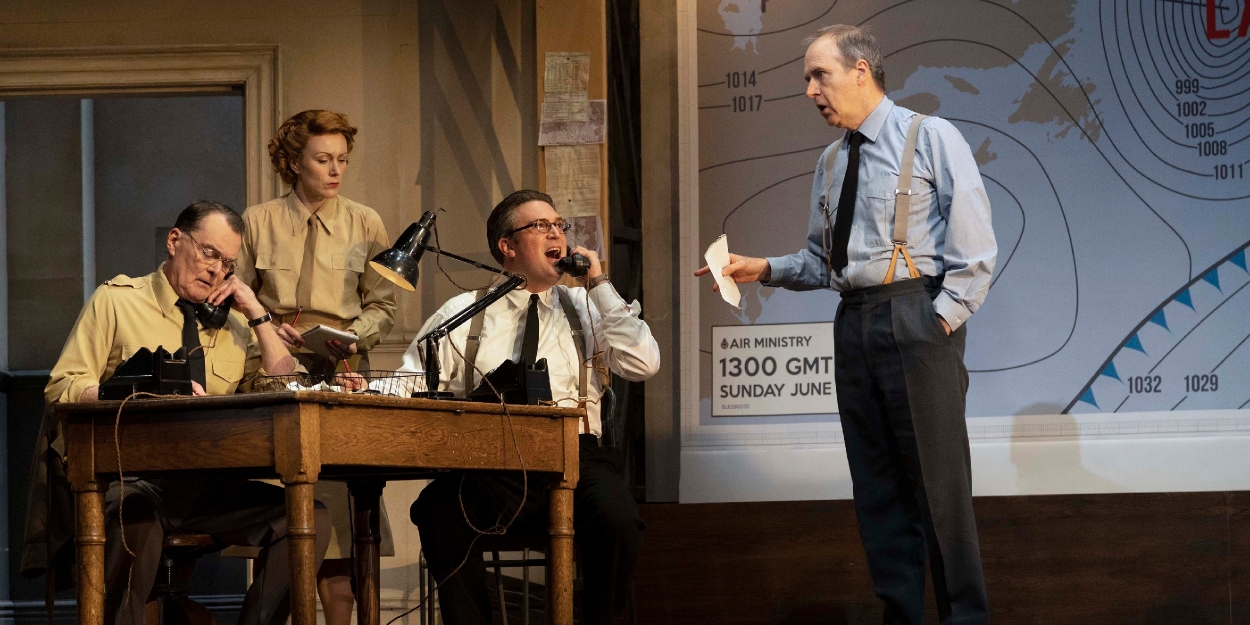 Review: PRESSURE at Royal Alexandra Theatre
Mirvish Productions presents Pressure, an intense performance about the weather forecast that would determine the outcome of D-Day, 1944
Mirvish Productions presents Pressure playing at the Royal Alexandra Theatre until March 5 2023. Fitting to the name, this performance is a pressurized exploration into the days leading up to D-Day in June, 1944. General Dwight Eisenhower (exquisitely played by Malcolm Sinclair) led the Allied Forces on a carefully calculated attack on Nazi-occupied France. With 350 000 lives at stake, the one unpredictable wild card was the often unforgiving weather. The task of delivering the most crucial weather forecast in history fell on Scottish meteorologist James Stagg (Kevin Doyle).
Directed by John Dove and Josh Roche, and written by David Haig, this gripping performance is a true story brought to Toronto for the first time from London's West End with Sinclair and Laura Rogers (who plays Eisenhower's chauffeur and personal secretary Kay Summersby) reprising their roles.
If there was ever an actor meant to play an historical figure, Sinclair's portrayal of General Eisenhower certainly makes him that actor. Eisenhower was notoriously known for being very quick to temper, often getting right into the face of another and screaming to the point of spittle flying. Sinclair manages to capture that quality near perfectly which makes the tension inside the forecast room thick and palpable. Likewise, Doyle and Rogers also exceed in their roles. The stress Doyle carries from having to accurately predict and deliver this crucial forecast is enough to make the collective blood pressure in the audience rise. Buffering the bombastic masculine energy in the room, Rogers as Summersby is caring, compassionate, and gentle - something that everyone working in that space needs to help maintain some semblance of calm.
Pressure takes place in one room, Stagg's forecast room, and the attention to detail to bring this bare bones room to life is remarkable from the efforts of designer Colin Richmond. A forecast room is not meant to be a war room, so the haphazardness of the space being filled with what equipment they could find, from scrounged up telephones and sleeping cots, felt perfectly fitting. I quite enjoyed the small details of the painted wall outside their door that was in regular view for the audience, and the view of the sky and rain from their window. Of course, the focal point of the space is the wall-sized map of weather patterns in the area that would help determine the forecast. With the way the actors interact with the map and the details within, you don't need to be knowledgeable in weather science to follow along.
Pressure is an intense and highly energetic production that is worth experiencing for any history buff or fan of dynamic theatre and will leave your heart racing until the end.
Photo Credit: Cylla von Tiedemann