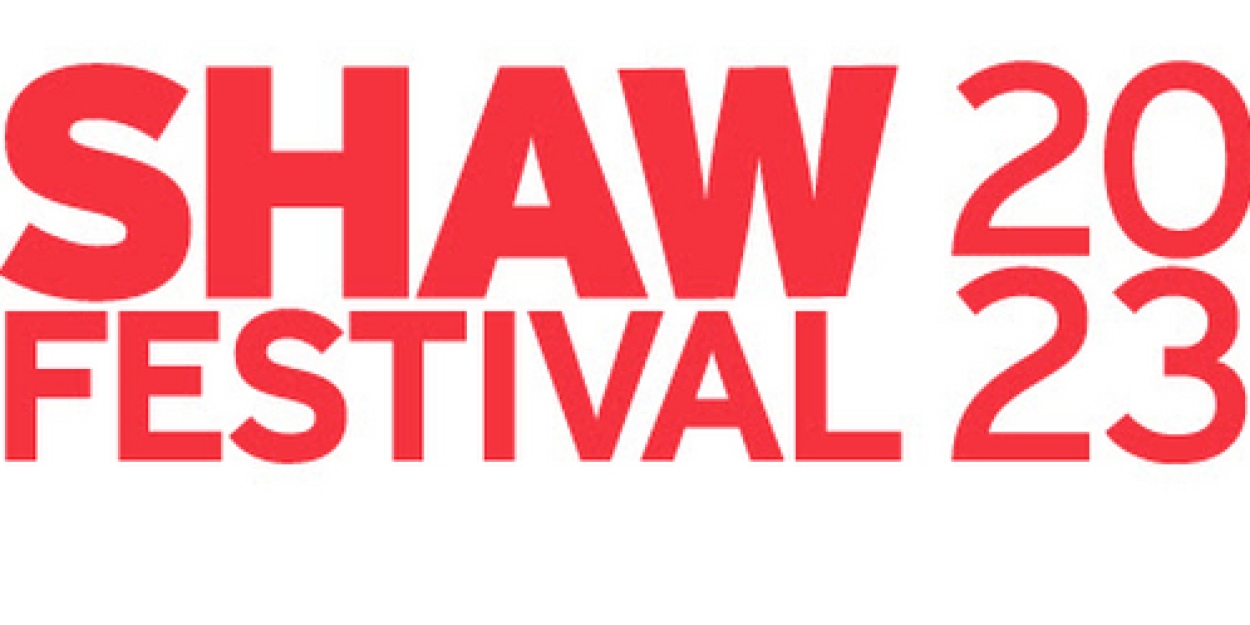 MAHABHARATA World Premiere Begins Previews This Week at The Shaw Festival
The premiere runs until March 26 at the Festival Theatre in Niagara-on-the-Lake.
The long-awaited contemporary adaptation of Mahabharata, the four-thousand-year-old Sanskrit epic, begins previews with Mahabharata: Karma (Part 1) on February 28, followed by Mahabharata: Dharma (Part 2) on March 1, at The Shaw's Festival Theatre. On March 2, 4, 5, 9, 11, 12, 16, 18, 25 and 26, both parts will be presented along with Khana, a community meal with storytelling. The world premiere of Mahabharata, a Why Not Theatre production in association with Barbican, London, and commissioned and premiering at The Shaw Festival; runs until March 26 at the Festival Theatre (10 Queen's Parade) in Niagara-on-the-Lake.

Why Not Theatre's Mahabharata was written and adapted by Ravi Jain and Miriam Fernandes, from an original concept developed with Jenny Koons, and uses poetry from Carole Satyamurti's Mahabharata: A Modern Retelling. Directed by Ravi Jain, along with associate director Miriam Fernandes, Mahabharata is a visually stunning modern take on the ancient Indian poem. Presented in two parts, this new version explores profound philosophical and spiritual ideas foundational to Indian culture, while chronicling the gripping saga of the Pandava and Kaurava clan rivalry, the devastating war that follows and a journey through the past to create an inspired and renewed future.

This production of Mahabharata engages playful narration, live music, captivating projections, dynamic soundscapes, poetic stage design and a tapestry of movement, including elements of Odissi, Kalaripayattu and Kathakali, to convey the stories of mortals struggling to build a just world in the face of competition, jealousy and rage. Mahabharata: Dharma (Part 2) includes an original Sanskrit operatic adaptation of the Bhagavad Gita - the most renowned and significant passage of the Mahabharata. The Khana, a traditional Indian meal and storytelling session featuring Artistic Associate Sharada K Eswar, will delve deeper into the philosophical riddles from the Mahabharata.

Mahabharata: Karma (Part 1) and Mahabharata: Dharma (Part 2) feature Shawn Ahmed as Yudhishthira, Neil D'Souza as Krishna, Jay Emmanuel as Amba/Pandu/Shiva, Miriam Fernandes as Storyteller/Astika, Harmage Singh Kalirai as Dhritarashtra, Darren Kuppan as Duryodhana, Anaka Maharaj-Sandhu as Arjuna, Goldy Notay as Gandhari/Draupadi, , Ellora Patnaik as Kunti/Drona, Meher Pavri as Opera Singer, Sakuntala Ramanee as Shakuni/Sanjaya, Navtej Sandhu as Satyavati/Karna, Munish Sharma as Bhima and Sukania Venugopal as Bhishma, with Varun Guru, Karthik Kadam, Anand Rajaram, Ronica Sajnani and Ishan Sandhu.

Live music in Mahabharata: Karma (Part 1) is performed and was created by Dylan Bell, John Gzowski, Gurtej Singh Hunjan, Zaheer-Abbas Janmohamed, Hasheel Lodhia and Suba Sankaran.

The Shaw Festival's premiere presentation of Why Not Theatre's Mahabharata features the creative team of Lorenzo Savoini, set design; Gillian Gallow, costume design; Kevin Lamotte, lighting design; Hana S. Kim, projections design; Ann Slote, projections design associate; John Gzowski and Suba Sankaran, composers and sound design Hasheel Lodhia, traditional music consultant; Brandy Leary, choreography; and John Stead, fight director. The production team includes Crystal Lee, production manager; Kevin Matthew Wong, lead producer; Allan Teichman, production stage manager; Neha Ross, stage manager; Ashley Ireland and Tamara Protić, assistant stage managers.

Mahabharata begins previews February 28 and is available for review beginning March 9 at the Festival Theatre. Recommended for audience members 12+/Grade 7+. On March 7 and 8, The Shaw Express will stop at 501 Main Street South in Brampton, then stop in Burlington. There is no Toronto stop on these two dates. Round-trip: $29 return per person. Ticket to a performance required. Please check shawfest.com for more information on the Toronto-Niagara Shaw Express.

Runtimes:
Mahabharata: Karma: 2 hours and 30 minutes, including a 20-minute intermission.
Khana: 1 hour and 10 minutes.
Mahabharata: Dharma: 2 hours and 20 minutes, including a 20-minute intermission.
It is recommended to see both parts to fully experience this legendary epic.


The Shaw Festival's 2023 season runs through to December 23, with a playbill featuring Mahabharata, Gypsy, Noël Coward's Blithe Spirit, The Amen Corner, Prince Caspian, On the Razzle, Villiage Wooing, The Shadow of a Doubt, The Playboy of the Western World, The Apple Cart, The Clearing, A Christmas Carol and Lerner and Loewe's Brigadoon. This season's Outdoors @ The Shaw includes Mother, Daughter, The Game of Love and Chance, Rodgers and Hammerstein's A Grand Night for Singing - One Act - in Concert, Coffee Concerts, Speakesies, A Short History of Niagara, What's in Your Songbook? and Gospel Choir. Tickets are available through the Box Office at 1-800-511-SHAW and online at shawfest.com. The 2023 Shaw Festival season is generously sponsored by The Slaight Family Foundation.

While wearing masks currently remains at the discretion and comfort of the individual, their use continues to be highly recommended indoors in all Shaw Festival theatres and spaces. The Shaw's Duty of Care remains in place. While these measures include a commitment to ensuring the health and safety of audiences, company members and communities, there remains an inherent risk of exposure to COVID-19 in any public place where people congregate. The Festival continues to work closely with public health experts to ensure all necessary and reasonable precautions are being met to reduce the chances of exposure; however, patrons are encouraged to take what precautions they deem necessary to protect themselves and others. Patrons are also requested to refrain from attending any performance or event if they are presenting any COVID-19 symptoms.
About Why Not Theatre

Why Not Theatre is an international theatre company based in Toronto, Canada, operating at the intersection of art, innovation and social change. Rooted in values of community and collaboration, Why Not challenges the status quo, rethinking how stories are told and who gets to tell them. Why Not makes work that addresses critical issues of our times, pushes the boundaries of the theatrical form, and is driven by a radical commitment to equity and accessibility. Since its inception, the company has developed and produced 28 new plays to critical and public acclaim. These works have toured to over 80 cities and garnered over 40 awards and nominations. whynot.theatre
About the Shaw Festival

Inspired by the spirit of Bernard Shaw, the Shaw Festival creates unforgettable theatrical encounters. The Shaw is a place where people who are curious about the world gather to share the unique experience of live theatre and to create a deeper human connection with the artists, the beauty and abundance of Niagara and with each other. shawfest.com.