BWW Review: THE NEXT AMERICAN IDOL MIGHT JUST COME FROM Dreamhouse Theatre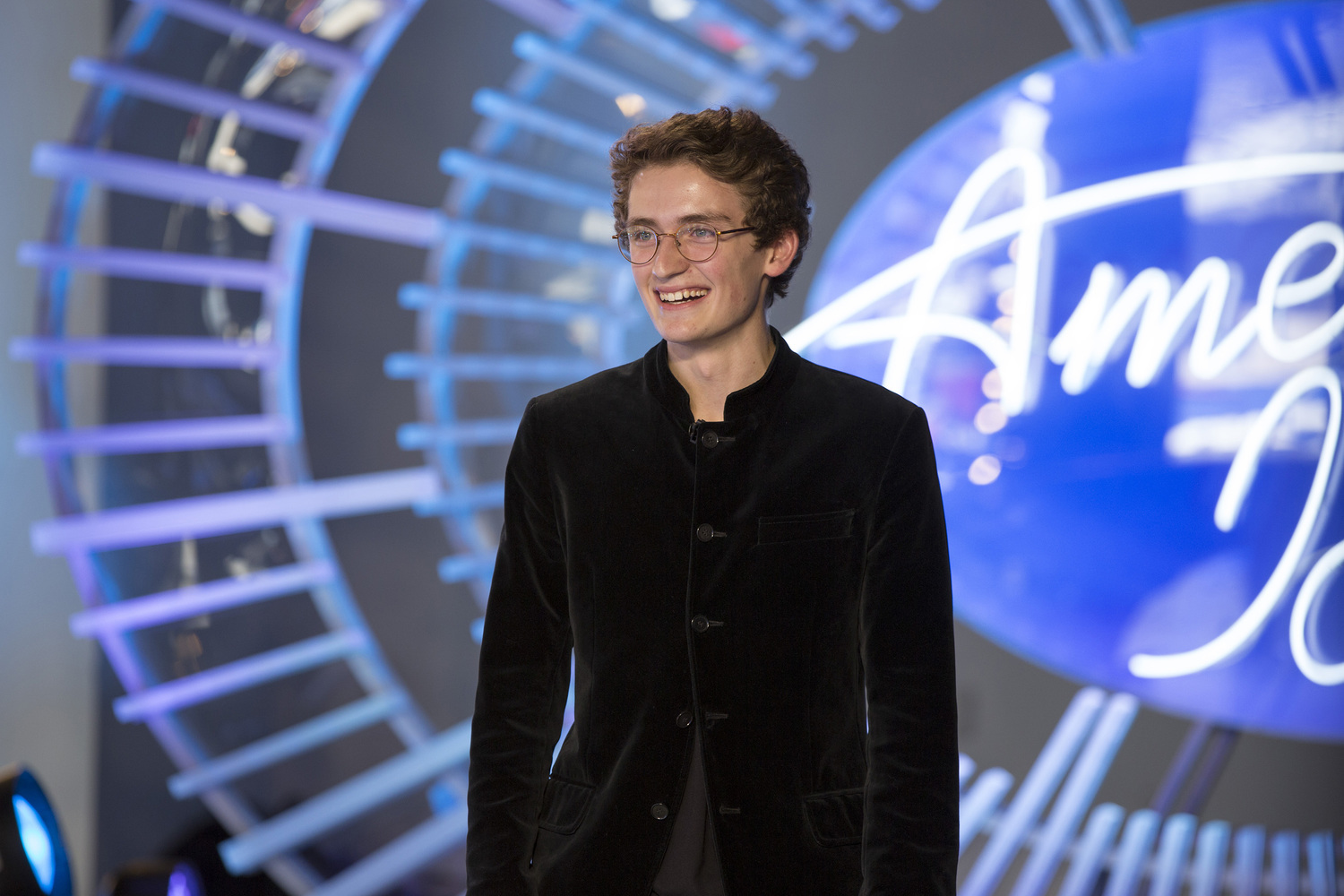 Zach D'Onofrio.
Before March 11, for those who did not know him, the name may have been no more than a difficult last name to pronounce or a name recognized for supporting roles in Dreamhouse Theatre's Joseph and the Amazing Technicolor Dreamcoat or Shrek the Musical.
After March 11, the name has 697,000 search results in Google, 5,639 followers on Instagram and 1,463 on Twitter and growing.
Why?
The 17-year-old Wesley Chapel resident belonging to that name, a Wiregrass Ranch High School AP student is competing in Hollywood to be the next American Idol.
Self-described as "funny, dorky, and nice," no one could have predicted that the cute bespectacled collector of unique socks, who gave Katy Perry, Lionel Richey, and Luke Bryant a pair based upon their personalities, would transform from a higher pitched speaking voice to a deep crooner's singing voice that shocked the judges and stole their hearts. And America's.
Just add music.
Having only sung for two years, in his favorite lucky socks adorned with four-leaf clovers, dancing and dipping Katy, America watched as Zach sang Frank Sinatra's "The Way You Look Tonight" and became a potential strong contender to win the esteemed American Idol crown.
Once teased for his unique speaking voice, Zach is learning that being different makes you hard to forget. Despite becoming an overnight local celebrity, his cheerleaders- his mom Darci and his dad Bryan, owners of Dreamhouse Theatre in Lutz, and his sister Taylor - help keep him grounded.
"I have not been singing very long because I was afraid to share my voice. My speaking voice and my singing voice are completely different. Some people at school made fun of my speaking voice and that made me very shy. I decided to give singing a try and it made me feel so good. At that point I did not care what anyone thought about my speaking voice," Zach said.
It was friends at school who encouraged him to audition for Tampa Bay Idol. Zach won a ticket to skip the line of the American Idol auditions in Orlando. From there, he went to another audition in Orlando with producers, then the opportunity to audition in New York for the celebrity judges.
And the rest, they say, is history.
Zach credits his family for being his biggest supporters.
"If it were not for them, I would not have the confidence I have today. They have always supported me and my dreams and I love them very much."
America, and Tampa Bay specifically, will be watching and, when the opportunity arises, voting to help the local kid with the crazy sock obsession make it to the American Idol finale.
You can show your support and follow Zach on social media: Twitter - zachdonofrio, Instagram - zach_donofrio, and Facebook - Zach D'Onofrio.