BWW Review: LITTLE BLACK DRESS BROUGHT MAGIC TO Jaeb Theatre At The Straz Center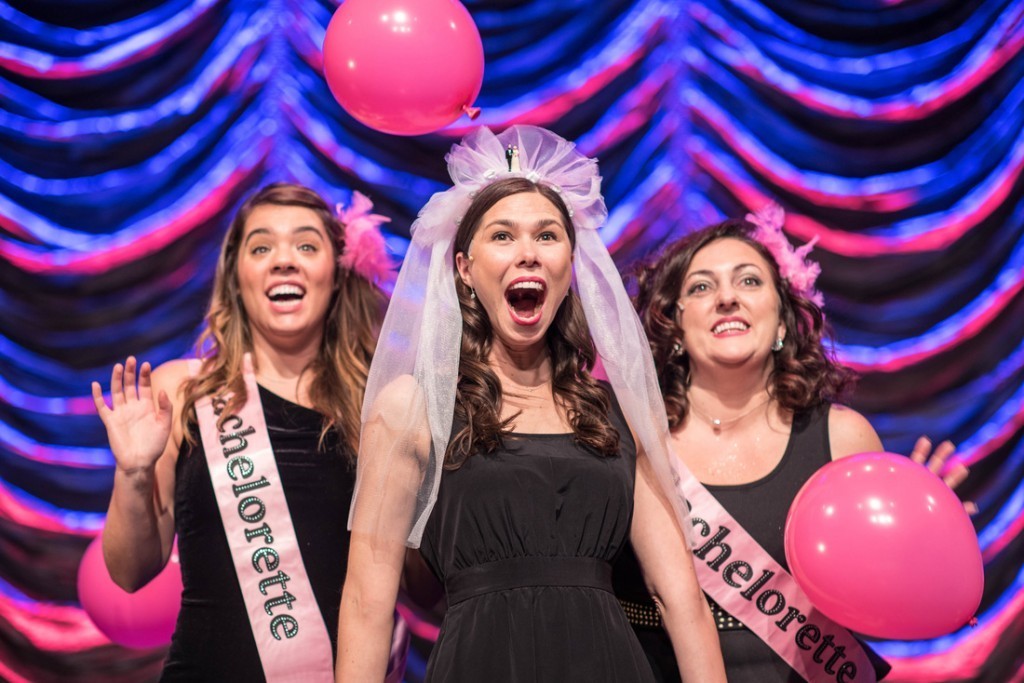 What Menopause, The Musical is to menopausal women, Little Black Dress! will be to all women. Period.
What happened on stage and off at Jaeb Theatre at the Straz Center for the Performing Arts can only be described as magical. Women of all ages, shapes and sizes, donned their little black dress (LBD for those in the know), sat in tables of four, and waited to the light to dim to start their musical adventure with Ashley Comeau, Ken Allen Neely and co-creators Amanda Barker and Danielle Trzcinski.
With music by Natalie Tenenbaum, Little Black Dress! felt like you were part of the best bachelorette party on the planet... and what does the best bachelorette party on the planet always offer its guest of honor - a male dancer. In this case, it was a hot sexy dancer who also had an incredible set of pipes and dramatic and comedic acting chops to match his pecs. Ken held his own on stage overflowing with three powerful beautiful women.
By no means, was this your every-day musical. With audience improv built into the show, this high-energy performance was new, fresh and fun - something that you didn't know was missing from standard musical lineups until you got to immerse yourself in the interactive LBD story. It is difficult to box this musical into a genre because there is truly nothing like it.
Choreographed by Stacey Maroske and musically directed by Aaron Eyre, besides the incredible vocals and dance moves by Ashley, Ken, Amanda, and Danielle, the references to the Devil Rays, USF Bulls, Davis Island and other hyper-local comments made the show feel like it was custom made just for the Tampa Bay ladies (and a few men) in the audience.
Every moment for the star of the show - LBD - was completely significant - whether you've been there, done that or know it was a moment you too will eventually face. A perfect minimal set by Garrett Barker allowed the actors to be the focal point. Seventeen catchy songs (that I hope will be available to download the soundtrack soon) took you on this journey - from buying the first LDB and first kiss to a dating, marriage, and a dramatic loss, this show succinctly hit every nail on the head. Above all, this is a story of sisterhood, those friends who have been with you through it all (and still love you.) In Little Black Dress!, you laughed at the razor-sharp comedy, you sniffled and prayed the mascara you wore was actually truly waterproof during a poignant scene. For the more reserved in the audience, you squirmed uncomfortably in your chair during "Come with Me" and "F**k All Night." Most importantly, you looked at the women you brought with you to share in this unique experience and you appreciated that friendship even more.
There is no doubt that this production earned the stand-ovation it received. The fact the cast came out to the lobby afterwards to meet, take pictures, and welcome the love of their fans only made this experience more special.
If you missed this musical and you see Little Black Dress! coming back to Tampa or you see it's headed to your city, it should, without a doubt, be on your must-see list. Gather your girls, slip on your LBD and be prepared to relate to everything on stage and leave humming the catchy tune to "Little Black Dress."