REVIEW: A BROADCAST COUP Considers Acceptable Workplace Relations Through The Lens Of Three Women At Different Stages Of Their Career
A BROADCAST COUP

Wednesday 1st February 2023, 8pm, Ensemble Theatre
Melanie Tait's (Playwright) new work, A BROADCAST COUP challenges audiences to speak up rather than sit idly by when they know something isn't right. Directed by Janine Watson, this fictional work about investigative journalism resonates in the reality that it isnt that much of a leap to believe that it is based in truth.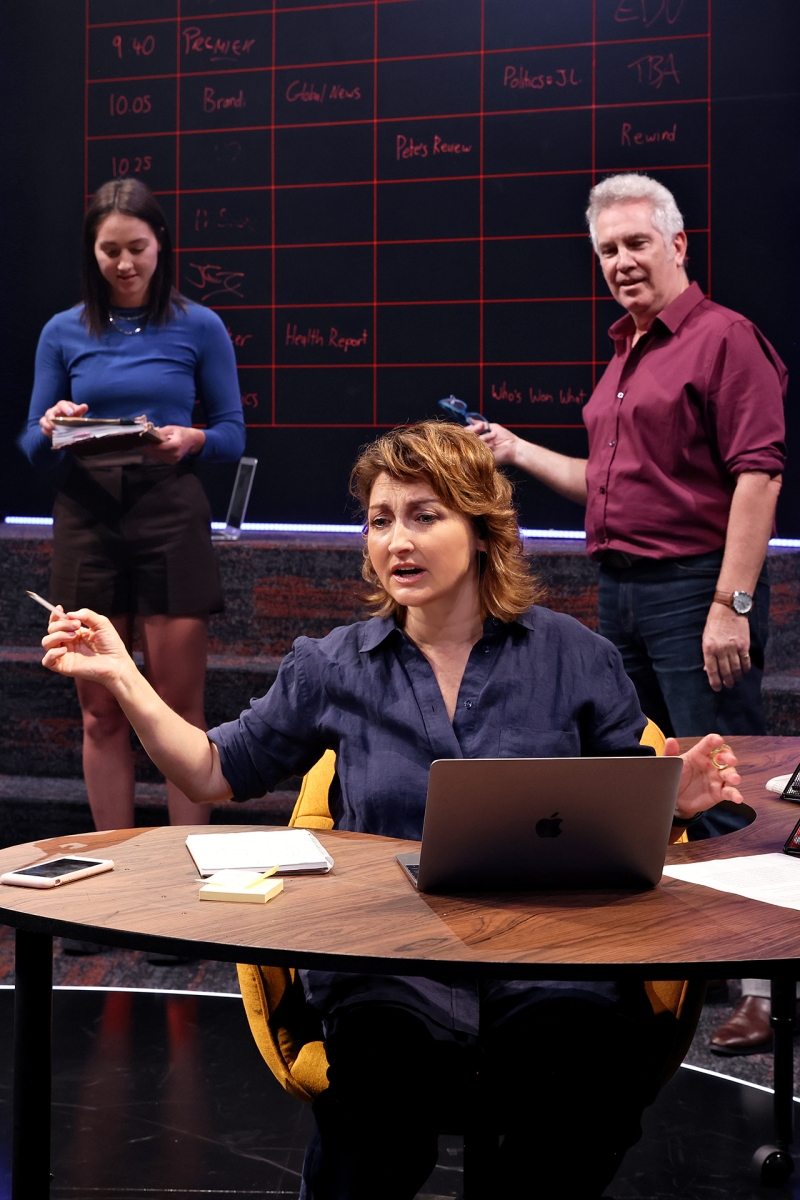 A BROADCAST COUP centers on freelance investigative journalist Jez Connell (Amber McMahon) and the target of her latest expose. The former junior producer for breakfast radio heavyweight Mike King (Tony Cogin) has recently had success with her podcast exposing a television personality's bad behavior and it has come to Mike's current junior producer and his senior producer's attention that Jez is now turning her skills to a piece that could ruin Mike's career. Returning from an anger management retreat, Mike thinks he's untouchable, but he's chosen to ignore what is really going on at the station and the shifting standards of workplace behaviour. Junior producer Noa (Alex King) butts heads with the 60 something middle aged white guy that she repeatedly mislabels as a "boomer". Senior producer Louise (Sharon Millerchip) still runs around after her 'talent' with a loyalty not worthy of the respect, or lack thereof, that Mike shows her. New manager Troy (Ben Gerrard) is on the lookout for his next cost cutting KPI and the radio host that could bring the station bad publicity could be the next in line.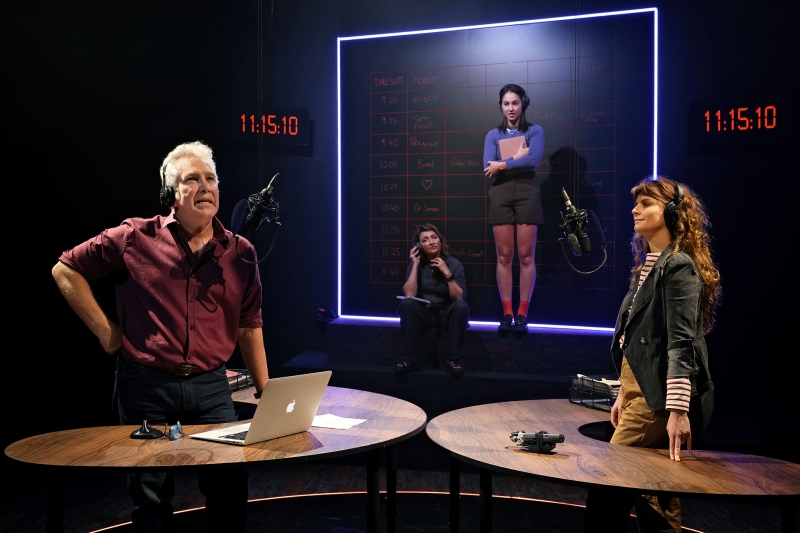 Veronique Benett's set and costume design is delivered with an air of economy and simplicity as the radio broadcast room is implied with an 'On Air' sign suspended on the stage and large LED digital clocks on the wall while a show planner is revealed on a large rear wall. Mobile curved desks are rearranged throughout the performance, allowing the implied settings of the office, broadcast studio, and other locations with simple changes of the books, laptops and other accoutrements. While the work spans several days and weeks, Benett has opted to keep the costuming pretty consistent throughout, relying on Tait's script and Watson's direction to indicate the progression of time.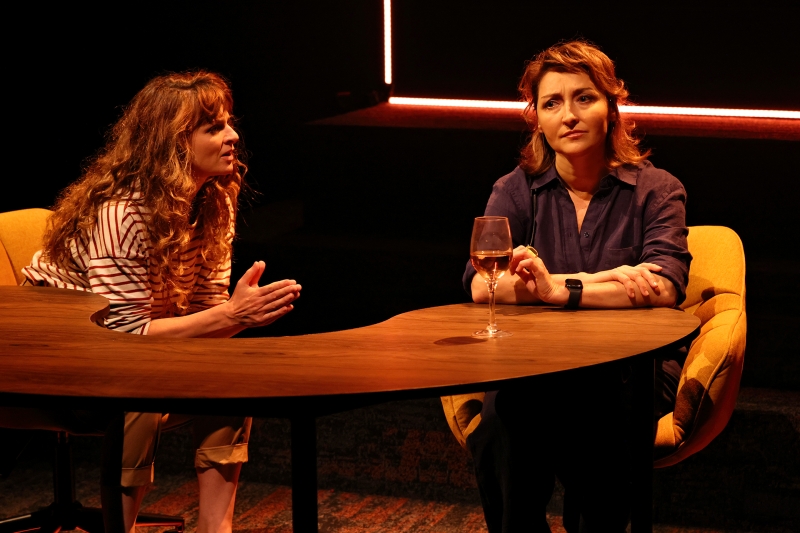 Amber McMahon ensures that investigative journalist Jez is given a confidence and gravitas with a no holds barred attitude. She makes it clear that Jez is on to something and she has solid evidence to support her confidence to take the story public. This resilience borne of setbacks is contrasted with Alex Kings fresh faced self-assuredness that approaches work with an expectation that the station is operating on 21st century corporate culture expectations while Sharon Millerchip infuses a world-weariness into the older Louise who is much more willing to allow outdated standards to prevail. In his presentation of Mike, Tony Cogin highlights the stereotypes of the middle-aged white man in a position of power who thinks he can do whatever he wants. As the younger man, also in a position of power, Ben Gerrard gives the manager Troy, a nerdy nervousness and stiff social awkwardness that lulls Mike into a sense of security.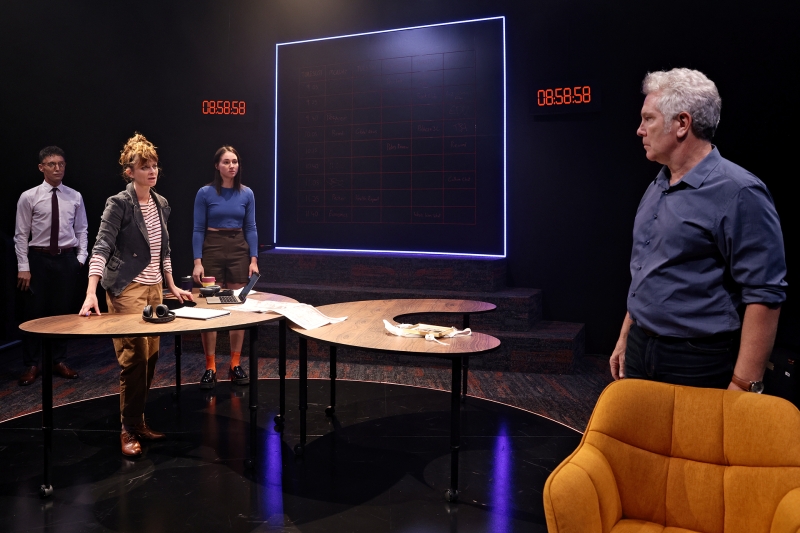 With a topic that has been covered extensively over the past few years, Tait's way of keeping A BROADCAST COUP fresh lies in the verbal sparring between the characters. The behaviors and responses are to a large degree predictable as sadly there is still a relatability of the subject but it is the bombshells that are dropped that heighten the energy of the work. In its current form, the script could do with tightening, particularly when setting up the characters but the second part of the work sits at an appropriate pace to keep the story moving while allowing the gravity to land.
A BROADCAST COUP - Ensemble Theatre
Photos: Prudence Upton