South Korea Theater Reviews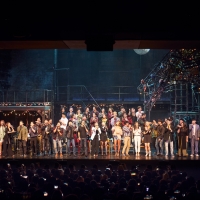 BWW Review: Celebrating 20 years in Korea, RENT at D Cube Art Center
by Da Young Leem - July 15, 2020
'Seasons of Love', one of the most well-known numbers of RENT has been sung in various South Korean media. It would not be an exaggeration to say that 'Seasons of Love' is a musical number that all South Koreans would have at least once, along with 'This is the Moment' from JEKYLL & HYDE. Celebratin...
BWW Review: RENT at D Cube Art Center, 'No Day but Today'
by Jimin Lee - July 06, 2020
A musical that is loved among people all over the world and continuously reproduced, a show that tells the story of the people who still lived despite all the hardships, which goes by the name, RENT. After a seven-year intermission, RENT greeted the long-awaited audience of Korea on June 13th....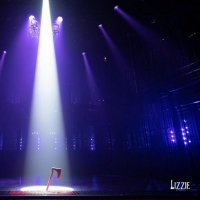 BWW Review: LIZZIE at DREAM ART CENTER THEATER 1, 'Lizzie Borden took an ax...'
by Jimin Lee - June 09, 2020
On an extremely hot August day of 1892, in the house of Borden, a terrible incident happened. All is left are two corpses, one suspect, and three witnesses. Thus begins the journey of LIZZIE the musical. LIZZIE had its first performance on April 2 at the Dream Art Center Theater 1....
BWW Review: Finding the Goddess in Your Life, THE GODDESS IS WATCHING at UNIPLEX HALL 1
by Da Young Leem - March 03, 2020
With a title that may arouse a lot of questions about what the show will be about, THE GODDESS IS WATCHING successfully ended its 6th production. With actors who participated in the show for several productions along with actors who are participating in this show for the first time, THE GODDESS IS W...
BWW Review: THE LEGEND OF GEORGIA MCBRIDE at UNIPLEX HALL 2
by Jimin Lee - February 10, 2020
When life gives you lemons, make lemonade,' is a phrase used to encourage an optimistic attitude, to change something undesirable to something more pleasant. Casey, a young Elvis impersonator uses this phrase to the fullest as his life takes a sudden turn. THE LEGEND OF GEORGIA MCBRIDE had its first...
BWW Review: BIG FISH at LG Art Center, 'Be the Hero of Your Story'
by Jimin Lee - January 02, 2020
The subtle scent of daffodils filled the theatre as the audience was welcomed with a beautiful scene that looked like it was straight of a fairytale. The floor of the deck opened slightly to reveal a space filled with bright, vibrant yellow flowers. 'Daffodils' and 'fairytale' are the two keywords t...