South Korea Theater Reviews
View the latest BroadwayWorld reviews of live + streaming theatre in South Korea.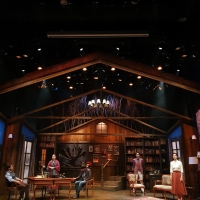 BWW Review: DEATHTRAP at Plus Theater
by Jimin Lee - May 23, 2021
How far would you go for a great piece of writing? Choke someone to death? How about faking a murder that will bring casualties to your loved ones? Though it seems intense, Sidney Bruhl did one of these acts, for an entrancing piece of work. The charming yet dangerous play, DEATHTRAP had its first 2...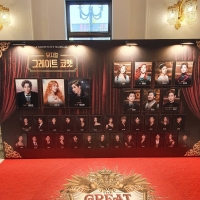 BWW Review: THE GREAT COMET at Universal Arts Center
by Jimin Lee - April 29, 2021
Actors holding various instruments made their way up to the seats, greeting the audience, waving hands. Soon, some of the violinists began to strike a note, with others dancing along. On stage, some were showing magic tricks to the audience members, receiving rounds of applause. Once, the lights dim...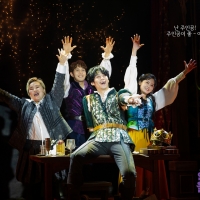 BWW Review: INSIDE WILLIAM at Daehakro Art One Theater 1
by Jimin Lee - April 17, 2021
William Shakespeare and his works are no doubt, one of the most popular subject matter for numerous films, shows, and theatrical pieces. INSIDE WILLIAM takes a slightly different approach, by displaying a story of how his masterpieces were created. Come along as we follow Shakespeare's writing journ...
BWW Review: WICKED at Bluesquare Shinhandcard Hall
by Jimin Lee - April 10, 2021
Rejoice fellow Ozians of South Korea, after 5 years, WICKED has once again come to us with a new production. Having this year's production first show on February 12 at Bluesquare Shinhan Card Hall, this production is special in that not only will they be performing in Seoul, for the first time ever ...
BWW Review: MONTE CRISTO at LG Arts Center
by Jimin Lee - March 23, 2021
Based on the novel by the same name by Alexandre Dumas, MONTE CRISTO the Musical follows the life of Edmond Dantès, a young naive second mate of a French ship whose life plummeted on the happiest day of his life. Framed by the people he trusted, Edmond is locked up for life and after 15 years of suf...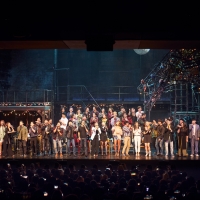 BWW Review: Celebrating 20 years in Korea, RENT at D Cube Art Center
by Da Young Leem - July 15, 2020
'Seasons of Love', one of the most well-known numbers of RENT has been sung in various South Korean media. It would not be an exaggeration to say that 'Seasons of Love' is a musical number that all South Koreans would have at least once, along with 'This is the Moment' from JEKYLL & HYDE. Celebratin...