STAGE TUBE: Behind the Scenes of Penelope Youngleson's SILLAGE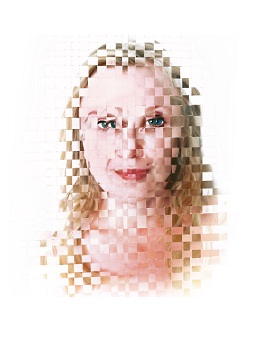 SILLAGE, the award-winning drama directed, written and designed by Penelope Youngleson and performed by Rebecca Makin-Taylor and Michele Belknap, returns to the Alexander Bar's Upstairs Theatre this February. See the behind-the-scenes video featuring interviews with the cast below.
SILLAGE tells the disquieting story of two white South African women as they pack up their family home. With cloying tensions heavy in the air, mother and daughter have to fit themselves into the (cardboard) boxes they've been avoiding their whole lives.
With the play having made its debut last year to Standard Bank Gold Ovation Award-winning results, what makes SILLAGE relevant, entertaining, cutting edge and inspiring in South Africa in 2017?
Here is how Youngleson herself describes that position in the media release for this year's run of the production:
There are very few South African women telling their own stories - and even fewer who venture into politics, gender and issues of identity on local stages. And when those brave theatre-makers who don't rely on stereotype and slapstick comedy ask audiences to come and watch home-grown work, it isn't very often that houses are sold out. South African audiences are cash strapped and over-saturated with entertainment options; watching theatre is a seemingly elitist and obsolete activity. SILLAGE managed to sell out houses both in the Western and Eastern Cape, appealing to audience members across orientations, ages, cultures and backgrounds.

Although it is set in an English-speaking context between two white women (about which the script is self-reflexive and acknowledges the specificity of that relationship), it is cutting edge precisely because it foregrounds the banality of "whiteness" in South Africa: the veneer of privilege that is swollen and splitting under the weight of the New South Africa. Although the characters are verbose in their "chatter," it works with languageless conversation, with gesture and body language between mother and daughter. And it works with percussive movement and soundscapes to reiterate the silences and longing between words - when we run out of things to say.
Last year's BroadwayWorld review of the premiere season of SILLAGE praised the play for its 'beautifully crafted' writing and its subtle treatment of the 'rupturing of something that is already broken, but which presents the façade of being whole':
Youngleson's writing in SILLAGE washes over one like poetry..... The spoken text guides the audience to a deep engagement with the subject matter on a personal and societal level, interacting with a full range of physical languages that tease out what could, in less masterful hands, become mundane or heavy-handed. Instead, the subject matter of SILLAGE becomes as distressingly ambivalent as it is in reality, taking on board a complexity that many South African so-called theatre for reconciliation plays discard in favour of a climactic plot structure that works towards a tidy resolution.... (Youngleson) leaves the audience with questions, leaving us to negotiate our own conflicting head- and heart-spaces with, perhaps, the knowledge that we are not alone in this journey and that the work, somehow, has to be done.
Having attracted both local and international interest, SILLAGE returns to the Alexander Bar, Café and Theatre from 20 - 25 February at 19:00 nightly. Tickets are available from the Alexander Bar website and cost R80 if booked and prepaid online, while tickets will also be available at the door for R90. The production features mature content and language some viewers may find offensive. It has an age restriction for those under 16 years old. For telephone enquiries, call 021 300 1652. The Alexander Bar, Café and Theatre is situated at 76 Strand Street in the Cape Town city centre and can be followed on Facebook and Twitter.