The Music Man at Sioux Empire Community Theatre
Dates

3/2/2021 - 3/14/2021

Theatre


315 N. Phillips Avenue
Sioux Falls,SD 57104


Phone: 6052544984




Follow fast-talking traveling salesman, Harold Hill, as he cons the people of River City, Iowa, into buying instruments and uniforms for a boys' band that he vows to organize – this, despite the fact that he doesn't know a trombone from a treble clef.



News About The Music Man at Sioux Empire Community Theatre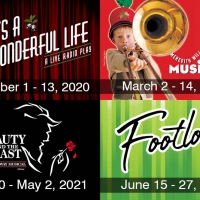 Sioux Empire Community Theatre Announces 2020-21 Season - FOOTLOOSE, THE MUSIC MAN, and More!
September 27, 2020
Sioux Empire Community Theatre will kick off Season 18 this December a?" COVID-19 permitting. They will be incorporating a social distancing seating arrangement and 5 additional performances at the historic Orpheum, a mask requirement with hand sanitizer stations as well as other CDC recommendations and protocols to protect the cast, crew and staff.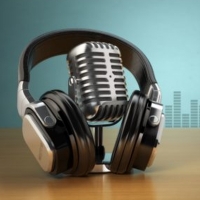 VIDEO: Sioux Empire Community Theatre Presents First Radio Play
April 21, 2020
For their inaugural audio production, Sioux Empire Community Theatre presents Death of a Jazz Man, a witty and hilarious retelling of the theatre classic Death of a Salesman by Arthur Miller. This entire recording was done remotely, with members of the community theatre taking on all the roles of production and performance. Please consider becoming a patron and help the show go on!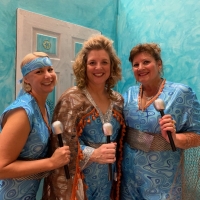 BWW Review: MAMMA MIA! at Sioux Empire Community Theatre
October 03, 2019
I had the chance to catch the SECT season opener, Mamma Mia!, last weekend and it was sensational! The cast, a great mixture of high energy women and men ranging in age from young 20 and 30-something newcomers to some SECT theatre mainstays, all came together and blew the roof off the Orpheum with this tribute to the Swedish mega-hit band. You can't help but sing (and dance) along to every song, because you know them all by heart.