by BWW News Desk - Jun 5, 2018
The Public Theater will begin previews for the New York premiere of FIRE IN DREAMLAND, written by Rinne Groff on Tuesday, June 19. The company is currently hard at work in rehearsals, check out the photos below!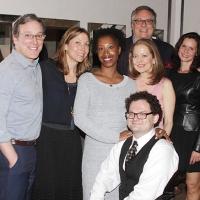 by BWW News Desk - May 4, 2015
On Monday, April 27th, Chef Marco Moreira transformed his top Zagat-rated restaurant, Tocqueville, on Union Square into an extraordinary showcase for star-studded, dinner theater that will raise awareness of food inequality and its implications for health in New York City. Scroll down for photos!