by Stage Tube - May 24, 2018
Kansas City Actors Theatre presents David Hare's 'Skylight,' the fifth and final show of its thirteenth season, which will run May 23 to June 10 at the H&R Block City Stage in Union Station. The production will be directed by Darren Sextro and will star Katie Karel (in her first appearance with Kansas City Actors Theatre), John Rensenhouse, and Charlie Spillers.
by TV News Desk - Mar 4, 2015
On last night's TONIGHT SHOW, guest Judi Dench taught Jimmy a Bollywood dance move that she learned while filming the Second Best Exotic Marigold Hotel.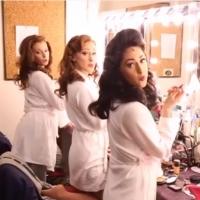 by Stage Tube - May 24, 2014
The West End's production of Dirty Rotten Scoundrels just release a video of the cast set to Britany Spears' song Work B**ch. Check below to watch!