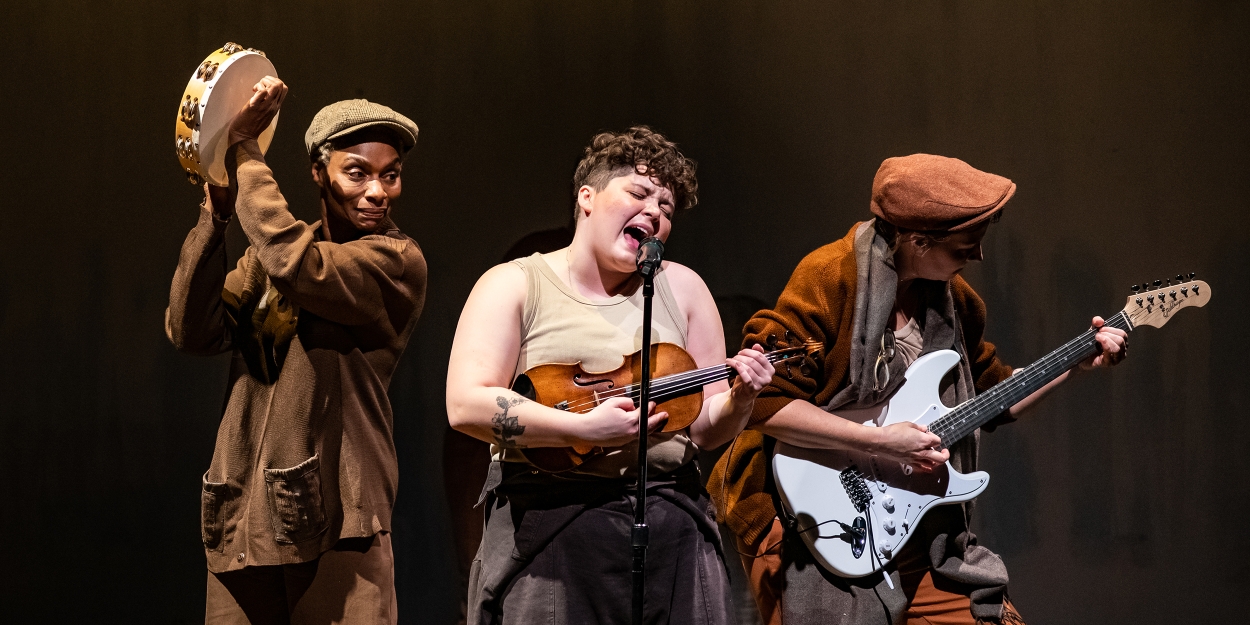 Review: METAMORPHOSES at Seattle Repertory Theatre
Now through Feb. 26h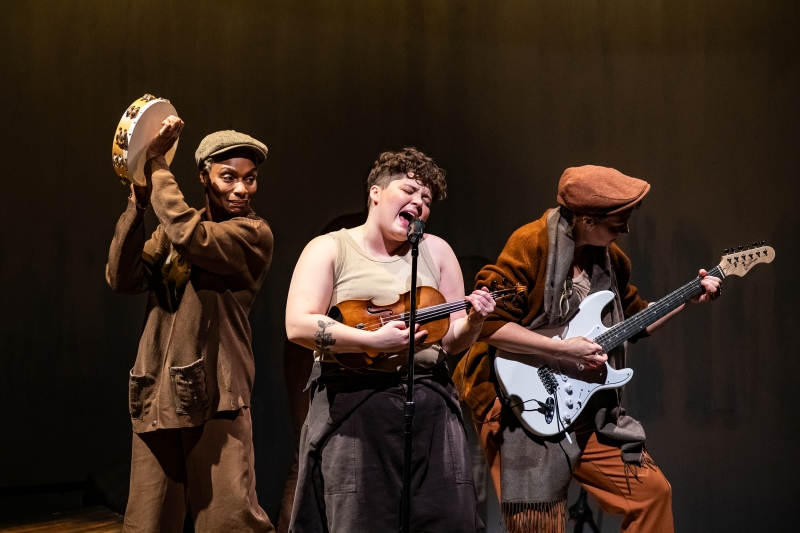 Compelling storytelling is the focus of METAMORPHOSES at Seattle Rep. Every choice is made with intention, and every facet of the show is a work of collaboration. The gods, the humans, and the demigods are all shown to have strengths and weaknesses. With stories that reach back into the eons of the past, METAMORPHOSES leads you to laugh, to hurt, and to reflect on what it means to be human.
METAMORPHOSES is a selection of stories from Ovid, the a Roman poet whose epic poem contained over 250 stories, which centered on the theme of transformation.Playwrights Sami Ibrahim, Laura Lomas, and Sabrina Mahfouz bring a contemporary point of view and a touch of humor to their adaptations which blend the old narratives with new perspectives. We hear from gods such as Jupiter, Juno, and Diana. The stories of demigods such as Orpheus and Phaeton are recounted in a new light. Humans such as Procne, Philomela, and Tereus give us stories of love, lust, and loyalty. Each story can stand alone, but taken together reveal the power of transformation in its many forms.
The cast of METAMORPHOSES consists of four actors as an ensemble that play a variety of roles, often crossing and blurring gender lines. While there is no lead, Kjerstine Rose Anderson, with her opening speech, sets the tone of the show and invites the audience to not only witness transformation but to connect to the power of transformation for themselves. Her portrayal of Procne holds the pain of countless women who have felt powerless to direct their own lives. Anderson's commitment to the moment is revealed in the single tear that made its way down her cheek in a moment of unspoken anguish. Meme García is the embodiment of transformation as they subtly move from role to role, playing all genders with equal measures of boldness and tenderness. García's most memorable role of the night was as the narrator of the story of Orpheus. Here García reveals layers of the story and different perspectives that completely change how Perseus is perceived. They also lead a scene with audience participation that is a powerful, unifying moment. Nike Imoru's majestic presence leads us through several key stories of the night. As Medea, she held the audience in her hand. Even Medea's transformation into bitterness and violent rage couldn't stop the the audience from being on her side. By contrast, her performance with Anderson as Baucis and Philemon was one of quiet control that gave witness to the saying that still waters run deep. Their connection and affection were palpable.
Darraugh Kennan was often called upon to lighten the mood which he did with effortless ease. His portrayal of Pentheus was delightful in its insistence that we must laugh at the absurd which is a part of many of Ovid's stories. His face has a lightness and genuineness that makes you never question where he leads you. Individually great, but collectively magnificent, the cast so obviously believes in the message of the show and gives themselves over fully to the telling of it.
The collaboration of the artistic team is such that it is impossible to tell where one contribution ends and another begins. They blend into an experience that is metamorphosis itself. Director Shana Cooper uses her bag of tricks to tell the stories of Ovid. And even better, her vision is clearly reflected in the work of the entire artistic team. Using the theme of transformation as their touchstone, they find a variety of ways to depict metamorphosis on stage. The emotional journeys of the characters are reflected in both dramatic and quiet moments by the lighting design of Thorn Michaels. The use of onstage lighting controlled by the actors in the Diana and Acteon scene produced dramatic effects of ethereal beauty. The scenic design of Sibyl Wickersheimer is often like a playground where actors can manipulate pulleys and ropes and blocks and beds to make the setting of each story unique. The lighting of the background from both the front and the back added another layer of transformation that helped the audience move from one story to the next. The costumes of An-lin Dauber were as varied as the stories of Ovid but yet held a unifying thread of intention. Rarely does one show incorporate so many elements and transitions with such ease.
METAMORPHOSES is a powerful show but one that requires a commitment to concentration. With constant transitions from story to story, one must be ready to learn new characters over and over again. It would have really helped to have a little character guide in the program as some of those ancient Greek names don't exactly roll off the tongue and some are so similar (Philomela and Philemon or Bacchus and Baucis) that they are very hard to keep straight. Also if you don't know the traditional mythological stories of the gods and demigods, it is harder to appreciate the new perspectives offered such as Achilles's story told by Hecuba. Even with these Herculean hurdles (see what I did there), the show has much to offer because it centers on the human experience and how we are faced with change and are changed ourselves.