Meany Center For The Performing Arts Announces The 2019/20 Season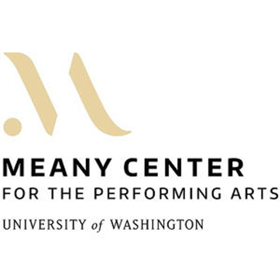 The University of Washington's Meany Center for the Performing Arts, under the leadership of Executive and Artistic Director Michelle Witt, announces its 2019/20 Season with a lineup of 23 adventurous and visionary artists from around the globe. One of the nation's leading university presenters, Meany Center brings artists of exceptional artistry and diverse perspectives to Seattle, providing extraordinary performances and unique learning experiences to both community and campus. The 2019/20 Season explores the theme of empathy in the arts and celebrates the 250th anniversary of the birth of Ludwig van Beethoven, an artist whose life and work resonates with the season's theme. The new season will also feature work by two Creative Research Fellows participating in the UW's Creative Fellowships Initiative, choreographer Brian Brooks and performance artist Daniel Alexander Jones.
"As we began programming our upcoming season, there were many conversations here at Meany about art as a creative force for good," says executive and artistic director Michelle Witt. "As such, I considered how we might program an entire season that encouraged audiences to step out of their own comfort zones and enter into shared experiences and different perspectives with the artists and with each other. We are asking both artists and audiences to reflect consciously on the experience of creating or performing or receiving a particular work of art."
Daniel Alexander Jones, who performs later in the season as Jomama Jones, has been engaged to develop a set of questions, considerations and activities related to events on the season that would deepen an audience's sense of empathy for the artists, their work and for one another. These questions will be posed to artists and audiences alike across the four series plus special events.
In addition, four artists and ensembles will make their first appearances in Seattle: Austria's venerable Hagen Quartet, Canada's RUBBERBANDance Group, New York-based Brian Brooks Moving Company and the Los Angeles Master Chorale.
WORLD DANCE SERIES
Exceptional artistry from innovators in contemporary dance.
Sankai Juku
Thursday-Saturday, October 17-19, 2019 at 8 P.M.
Declared "one of the most original and startling dance theater groups to be seen" by The New York Times, Sankai Juku is renowned as Japan's finest example of contemporary butoh. Choreographer Ushio Amagatsu's works are sublime visual spectacles and deeply moving theatrical experiences. Sankai Juku returns to Seattle with Amagatsu's exquisite new work, Meguri: Teeming Sea, Tranquil Land, a poetic meditation on the passage of time as symbolized by the circulation of water and the seasonal transformation of the earth.
West Coast Premiere
Pilobolus with Physicist Brian Greene
Thursday-Saturday, November 14-16, 2019 at 8 P.M.
Saturday, November 16, 2019 at 2 P.M.
This "mind-blowing troupe of wildly creative and physically daring dancers" (NY Newsday ) tests the limits of human physicality, exploring the beauty and power of connected bodies. Performing for 300,000 people each year, Pilobolus has been honored with a TED Fellowship, a Grammy nomination, a Primetime Emmy Award and several Cannes Lion Awards. World-famous physicist, PBS host and author, Brian Greene, joins the company to unveil the mysteries of the universe in Time and the Creative Cosmos. This thrilling fusion of science, live music and art highlights our collective longing to transcend the boundaries of space and time.
World Premiere
Brian Brooks Moving Company
Thursday-Saturday, January 30-February 1, 2020 at 8 P.M.
The Brian Brooks Moving Company is, as its name suggests, all about moving. Brooks developed his audacious movement style as a dancer with MacArthur "Genius" Elizabeth Streb and has gone on to "shatter conventional notions of the human capacity for strength and endurance" (Dance Magazine ). As a Creative Research Fellow with the UW, Brooks investigates the intimate spaces between bodies on the stage and within the virtual space created by immersive technologies. The program includes three world premieres: two ensemble works, one set to "Partita for 8 Voices" by Pulitzer Prize-winner Caroline Shaw, and a solo for Brooks. Co-commissioned by Meany Center.
Grupo Corpo
Thursday-Saturday, February 20-22, 2020 at 8 P.M.
Combining the sensuality of Afro-Brazilian dance forms with the technical prowess of ballet, Brazil's leading contemporary dance company, Grupo Corpo, returns to Meany with two wildly different works, both Seattle premieres. In Bach, choreographer Rodrigo Pederneiras renders the baroque beautifully modern, unveiling an intoxicating game between what is heard and what is seen. With Gira, he delves into the religious traditions of his homeland with rich poetic imagery animated by gestures of praise and worship.
Advisory: this performance contains partial nudity.
Northwest Premiere
RUBBERBANDance Group
Thursday-Saturday, April 2-4, 2020 at 8 P.M.
Choreographer Victor Quijada brings together classical dance composition and West Coast hip-hop like no one before him. His unique style of movement has uprooted the boundaries of contemporary dance, creating a singular language uniquely his own. With Ever So Slightly, his company RUBBERBANDance Group, accompanied by a DJ and live music, combines delicacy and finesse with brute, high-voltage movement to capture the energy of urgency, revolt and flight from danger. The work takes a look at change, the many elements that lead to it and the breaking point that makes change - positive or negative - possible.
Step Afrika!
Thursday-Saturday, May 7-9, 2020 at 8 P.M.
Step Afrika! blends percussive dance styles practiced by historically African American fraternities and sororities with traditional African dance and other art forms. Integrating songs, storytelling and humor, each performance is unique and leaves the audience with their hearts pounding. The company presents its latest work, Drumfolk, inspired by the Stono Rebellion of 1729. This little-known event in American history transformed the African American experience and led to the development of some of our country's most distinct dance forms like ring shout, tap and stepping.
PRESIDENT'S PIANO SERIES
Intimate solo recitals by the world's most acclaimed pianists
Garrick Ohlsson
Tuesday, October 1, 2019 at 7:30 P.M.
Seattle favorite Garrick Ohlsson returns to Meany Center with a program of Brahms and Chopin. In the decades since his legendary win at the International Chopin Competition, Ohlsson has established himself as a pianist of magisterial interpretive and technical prowess. Regarded as a leading exponent of the music of Frédéric Chopin, he commands an enormous repertoire ranging over the entire piano literature. Ohlsson's program highlights his well-earned reputation for bringing piano masterworks to life with virtuosic firepower and subtle interpretations.
PROGRAM
BRAHMS: Rhapsodies, Op. 79
BRAHMS: Fantasien, Op. 116
BRAHMS: Variations on a Theme of Paganini, Op. 35 (Book II)
CHOPIN: Nocturne in B-flat Minor, Op. 9, No. 1
CHOPIN: Sonata in B Minor, Op. 58
Jonathan Biss: Celebrating Beethoven, Part I
Tuesday, November 5, 2019 at 7:30 P.M.
Pianist Jonathan Biss is recognized as one of the world's leading interpreters of Beethoven. In addition to having embarked on a nine-year project to record all 32 of the composer's piano sonatas, he created Coursera's popular open online course, Exploring Beethoven's Piano Sonatas. Now, as part of our Beethoven anniversary celebration, we explore these works with him as he showcases their remarkable variety of expression. On this first of two programs, Biss focuses on the dramatic Opus 7 with its tremendous confidence and optimism; the "Tempest" full of mystery and ambiguity; and the "Appassionata," a furious, remorseless descent into darkness.
PROGRAM
BEETHOVEN: No. 4 in E-flat Major, Op. 7 "Grand Sonata"
BEETHOVEN: No. 17 in D Minor, Op. 31, No. 2 "Tempest"
BEETHOVEN: No. 23 in F Minor, Op. 57, "Appassionata"
BEETHOVEN: No. 5 in C Minor, Op. 10, No. 1
Jonathan Biss: Celebrating Beethoven, Part II
Wednesday, December 11, 2019 at 7:30 P.M.
In celebration of the 250th anniversary of Beethoven's birth, we continue our exploration of his piano sonatas, one of the most important collections in the history of music, with acclaimed pianist and Beethoven expert Jonathan Biss. This evening, the second of two programs, features music written over three decades, spanning the beloved "Moonlight" sonata to the other-worldly Opus 109. Biss writes, "Each of these earlier sonatas reveal hidden motives - like compositional Easter eggs. But nothing quite prepares you for the impact of the later work. It suggests an entire emotional universe and, in the way only Beethoven can, conjures the infinite."
PROGRAM
BEETHOVEN: No. 25 in G Major, Op. 79
BEETHOVEN: No. 11 in B-flat Major, Op. 22
BEETHOVEN: No. 14 in C-sharp Minor, Op. 27, No. 2, "Moonlight"
BEETHOVEN: No. 24 in F-sharp Major, Op. 78, "À Thérèse"
BEETHOVEN: No. 30 in E Major, Op. 109
Hélène Grimaud
Wednesday, March 4, 2020 at 7:30 P.M.
French pianist Hélène Grimaud brings a virtuosic program to Meany Center, performing music from her 2018 recording, Memory. In exploring music's ability to bring the past to life, she stirs profound emotions through the elegant simplicity of miniatures by Chopin, Debussy, Satie and Silvestrov which, in the pianist's own words, "conjure atmospheres of fragile reflection, a mirage of what was - or what could have been."
PROGRAM
VALENTIN SILVESTROV: Bagatelle I and II
DEBUSSY: Arabesque No. 1
SATIE: Gnossienne No. 1 and 4
CHOPIN: Nocturne No.19 in E Minor Op. 72, no. 1
SATIE: Pièces froides - II. Danses de Travers: No. 1, En y regardant à deux fois
DEBUSSY: La plus que lente
CHOPIN: Mazurka Op. 17, No. 4 in A minor
CHOPIN: Waltz in A Minor, Op. 34, No. 2
DEBUSSY: Clair de lune from Suite Bergamasque
DEBUSSY: Reverie
SATIE: Pièces froides - II. Danses de Travers: No. 2, Passer
SCHUMANN: Kreisleriana Op. 16
Jon Kimura Parker
Wednesday, April 29, 2020 at 7:30 P.M.
Known for his passionate artistry and showmanship, Jon Kimura Parker is one of today's most sought-after pianists. He is well-known as the host of the television series Whole Notes on Bravo! and CBC Radio's Up and Coming. A true Canadian ambassador of music, he is an Officer of The Order of Canada (his country's highest civilian honor) and is the Artistic Advisor of the Orcas Island Chamber Music Festival. Here, Mr. Parker brings his insightful interpretation to the Chopin Ballades, among the most difficult pieces in the piano repertoire, and to Scenes from a Jade Terrace by fellow Canadian Alexina Louie.
PROGRAM
CHOPIN: Four Ballades
ALEXINA LOUIE: Scenes from a Jade Terrace
BEETHOVEN: To be determined
INTERNATIONAL CHAMBER MUSIC SERIES
The finest classical ensembles from around the world
Danish String Quartet
Thursday, November 7, 2019 at 7:30 P.M.
The Danish String Quartet mesmerizes audiences with its impeccable intonation, integrated sound and infectious energy. These modern-day chamber music Vikings are acclaimed as one of the "best quartets before the public today" (Washington Post). For this Meany Center performance, the Quartet presents music from its Prism series, with the Grammy-nominated Prism I that includes the first of Beethoven's late string quartets, a fugue by J.S. Bach and Shostakovich's final string quartet.
PROGRAM
BACH: The Well-Tempered Clavier II, Fugue No. 7 in E-flat Major, BWV 876 (arr. Mozart)
SHOSTAKOVICH: Quartet No. 15 in E-flat Minor
BEETHOVEN: Quartet No. 12 in E-flat Major, Op. 127
Orlando Consort: The Passion of Joan of Arc
Tuesday, February 4, 2020 at 7:30 P.M.
Acclaimed as one of the finest films ever made, Carl Theodor Dreyer's silent film, La Passion de Jeanne d'Arc (1928), chronicles the trial of Joan of Arc in the hours leading up to her execution. Actress Renée Falconetti's haunting face channels the agony and ecstasy of martyrdom in a legendary performance that remains a landmark in the history of cinema. Britain's celebrated early music vocal ensemble, the Orlando Consort, transports us to Joan's world, accompanying the film live with a deeply moving soundtrack of sacred and secular music from her lifetime.
PROGRAM
A selection of 15th century choral music.
Jerusalem Quartet
Tuesday, March 24, 2020 at 7:30 P.M.
For nearly a quarter century, the Jerusalem Quartet has toured the world, earning rave reviews for its warm, full sound and precise balance of voices - a balance so finely tuned that The New York Times recently described the ensemble as "a single instrument with 16 strings." They return to Meany Center with a dynamic program of Mozart, Brahms and Korngold's Quartet No. 2, written in a shimmering Viennese style.
PROGRAM
MOZART: Quartet No. 15 in D Minor, K. 421
BRAHMS: Quartet No. 1 in C Minor, Op. 51
KORNGOLD: Quartet No. 2
Seattle Premiere
Hagen Quartet
Thursday, April 23, 2020 at 7:30 P.M.
A connoisseur's group of intuitive playing and pure musical focus, the Hagen Quartet has been called "the pinnacle of musicality" (Die Presse ). Founded in Salzburg in 1981, the quartet is comprised of three Hagen siblings - first violinist Lukas, violist Veronika and cellist Clemens - joined by second violinist Rainer Schmidt. For this extremely rare West Coast appearance, the Hagen Quartet performs quartets by Shostakovich and Mendelssohn, along with I Crisantemi, (Chrysanthemums), one of Puccini's few non-operatic works, an emotional elegy written in a single night.
PROGRAM
SHOSTAKOVICH: Quartet No. 10 in A-flat major, Op. 118
PUCCINI: I Crisantemi
MENDELSSOHN: Quartet in E-flat Major, Op. 12
David Finckel & Wu Han with Philip Setzer
Monday, May 18, 2020 at 7:30 P.M.
Violinist Philip Setzer joins cellist David Finckel and pianist Wu Han for this dynamic chamber music trio performance. Finckel, Han and Setzer rank among the most esteemed and influential classical musicians in the world today. These friends of Meany Center present a program of Beethoven, Mendelssohn and the heartbreaking lamentation, Shostakovich Trio No. 2, written in the midst of World War II.
PROGRAM
BEETHOVEN: Piano Trio in C Minor, Op. 1, No. 3
SHOSTAKOVICH: Piano Trio No. 2 in E Minor, Op. 67
MENDELSSOHN: Piano Trio in D Minor, Op. 49
CROSSROADS SERIES (formerly the World Music & Theater Series)Featuring artists at the intersections of rhythms, genres and cultures
The Paco de Lucía Project: Flamenco Legends by Javier Limón
Tuesday, October 29, 2019 at 8 P.M.
Flamenco guitarist Paco de Lucía was widely considered the world's premier flamenco guitarist and by some to be Spain's greatest music ambassador. His influence on flamenco guitar, both as a composer and musician, has been compared with that of Andrés Segovia's on classical guitar. With The Paco de Lucía Project, Javier Limón, his longtime collaborator, producer and a 10-time Latin Grammy winner, reassembles Lucía's original band for an evening that honors the master's legacy while paving a new path into the future of flamenco.
Gabriel Kahane: Book of Travelers
Saturday, November 23, 2019 at 8 P.M.
The morning after the 2016 presidential election, composer, pianist and singer Gabriel Kahane packed a suitcase and boarded Amtrak's Lake Shore Limited bound for Chicago. Over the next thirteen days, he talked to dozens of strangers in dining cars aboard the six trains that would carry him some 8,980 miles around the country. The songs in Book of Travelers are a diary of that journey, and a portrait of America at a time of profound national turbulence.
Niyaz: The Fourth Light Project
Friday, February 28, 2020 at 8 P.M.
Known for its electroacoustic trance music, Niyaz is "an evolutionary force in contemporary Middle Eastern music" (Huffington Post). The band embraces the collision of the old and the new as a means to create something entirely its own. With The Fourth Light Project, Niyaz pays tribute to Rabia al-Basri, the first female Sufi mystic and poet. Persian folk songs and poetry meld with the immersive projections of artist Jerome Delapierre and the sacred dance of the dervish to create a shared experience that's both sensual and devotional.
Third Coast Percussion
Saturday, May 2, 2020 at 8 P.M.
Grammy-winning Third Coast Percussion has forged a unique path in the musical landscape with virtuosic, energetic performances that celebrate the extraordinary breadth of musical possibilities in the world of percussion. The ensemble has been praised for "commandingly elegant" (The New York Times) performances and "an inspirational sense of fun and curiosity" (Minnesota Star-Tribune ). Here, they will premiere a new work by electronic musician, composer and producer Jlin (Jerrilynn Patton). Known for her fiercely original beats, Jlin is sought after as a collaborator and composer, most recently with Company Wayne McGregor for their new contemporary dance piece, AutoBIOgraphy.
SPECIAL EVENTS
Inspiring performances by extraordinary artists
Midori with Jean-Yves Thibaudet
Thursday, January 23, 2020 at 7:30 P.M
One of the most admired violinists in the world today, Grammy award-winner Midori transfixes audiences wherever she performs. Her graceful precision and intimate expression allow the listening public to not only hear the music, but be moved by it. Playing with "characteristic verve, fire and tonal gleam" (Chicago Classical Review), she is joined by Jean-Yves Thibaudet, a major force in classical music, from fashion and films to recordings and collaborations. This charismatic duo will present an all-Beethoven recital program in honor of the composer's 250th anniversary.
Seattle Premiere
Los Angeles Master Chorale: Lagrime di San Pietro
Thursday, March 26, 2020 at 7:30 P.M.
From visionary theater and opera director Peter Sellars comes his most personal work to date, a staging of Orlando di Lasso's Lagrime di San Pietro (The Tears of Saint Peter). This profoundly moving Renaissance masterpiece depicts the grief and remorse of the Apostle Peter after he disavows knowledge of Jesus Christ on the day of his arrest and crucifixion. Sung by 21 a capella singers of the Los Angeles Master Chorale, Lagrime is refracted through Mr. Sellars signature contemporary lens, suggesting a powerful allegory about facing our past head-on in order to forge a more fulfilling future.
Jomama Jones: Black Light
Venue, date and time: To be announced
Developed by UW Creative Research Fellow Daniel Alexander Jones and starring Jones's alter ego - legendary singer Jomama Jones - Black Light is a captivating musical journey that fuses the Black American Freedom movement, Afromysticism and goddess mythology with the musical influences of Prince, Sade, Diana Ross and Tina Turner. Black Light removes the barrier between artist and audience, allowing them to bear witness, be witnessed and reflect on the present time.
Discounted full-series subscriptions are on sale now. Prices for full-series subscriptions begin at $197; Subscriber benefits include priority seating, free ticket exchanges (upgrade charges may apply), discounts off additional single ticket purchases, pre-sale offers and lost ticket replacement. Subscribers also have the opportunity to purchase pre-paid parking passes.
This season, subscribers get pre-sale access and discount prices for Special Events: Midori with Jean-Yves Thibaudet, Los Angeles Master Chorale and Jomama Jones.
Full Series subscriptions are on sale now. Choose Your Own Series packages go on sale starting Tuesday, May 28. Single tickets go on sale to the general public Monday, August 5.
Season Tickets may be purchased through the ArtsUW Ticket Office:
Phone: (206) 543-4880
In Person: 1313 NE 41st Street, Seattle, WA 98105
Online: MeanyCenter.org
Meany Center offers season ticket discounts for seniors, youth, students, UW employees, UW retirees, and members of the UW Alumni Association. Two free youth subscriptions are available with every adult subscription purchased to the President's Piano or International Chamber Music Series, ages 5-17 only.
Meany Center also offers a variety of lectures, master classes, workshops, pre-and post-show conversations, free campus concerts and community events in tandem with visiting artist engagements. These events for the 2019/20 Season will be added at a later date. Check back on our website for updates throughout the season.
More Hot Stories For You