Review: THE IMPOSSIBILITY OF NOW from Thalia's Umbrella a Sweet Twist on the RomCom
Many have wished they could alter the personality of their significant others in some way but it's usually something small. Don't eat in bed. Stop telling corny jokes. Don't spend all our money on geeky toys. But what if your spouse suddenly had a whole new personality ... and you liked it better? Such is the conceit of the world premiere from Thalia's Umbrella with Y York's "The Impossibility of Now" currently playing at 12th Avenue Arts. And with York's rich dialog and characters and the fantastic cast this sweet little romantic comedy is a delight.
It's fairly simple. Carl (Terry Edward Moore) wasn't a very pleasant man. A successful ghost writer he would immerse himself in his work and lock himself away in his windowless office leaving his wife Miranda (Betsy Schwartz), a successful poet, to her own devices. Devices that led her to the recently divorced dentist Anthony (Joshua Carter). But then after an accident, Carl emerges from a coma with amnesia and a whole new outlook. He's pleasant and doting and thoroughly enamored with his wife making her rethink her dalliances with the dentist.
York wonderfully leads us through this story making us care about the characters even when they do horrible things. Anthony's kind of a scheming man-child but we don't despise him. Nor do we hate either side of the crumbling marriage. Instead we latch onto all of them through fantastic dialog and a story that, while taking a little bit to get going, pays off in the end as it beautifully circles around upon itself.
Director Daniel Wilson has assembled a top notch cast for the tale and keeps the pace going well with some fantastic multilevel staging facilitated nicely by Roberta Russell's sets and lights. And that cast. A trio of professionals who've been wowing us for years. Moore takes on this mentally broken man with grace and thought, never making him a stereotype or cliché. And you can feel the light and heart pouring off him throughout. Schwartz manages a stunning journey as she goes from someone who hates her situation to someone who doesn't know what she really wants. And Carter takes this somewhat sleazy lothario and makes him real and honest and never lets him get to the point of a cartoon.
This would be an easy show for all three actors to go to a bad place of overblown caricatures but thankfully these pros didn't let that happen as it would have sapped the heart from York's script. And so, with my three-letter rating system, I give Thalia's Umbrella's production of "The Impossibility of Now" a delighted YAY. A sweet little story from a gifted group of storytellers. What more do you want?
"The Impossibility of Now" from Thalia's Umbrella performs at 12th Avenue Arts through March 31st. For tickets or information visit them online at www.thaliasumbrella.org.
From This Author - Jay Irwin
         Born and raised in Seattle, WA, Jay has been a theater geek for years.  He attends as many shows as he can around the country and loves taking in new exciting... (read more about this author)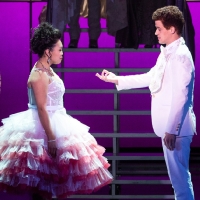 Review: RODGERS AND HAMMERSTEIN'S CINDERELLA at Village Theatre

November 19, 2022

"Rodgers and Hammerstein's Cinderella" is an enduring classic for a reason. Sure, it's family friendly and has a worldwide recognizable name, but in addition to it's wonderful songs, it's shown to be amazingly adaptable based on the production. From the original telecast versions in the 50's and 60's that took a more fairy tale, traditional telling, to the updated Whitney Houston and Brandy Norwood version in the 90's that leaned into the comedy along with updated orchestrations. Not to mention many, many stage revivals. With songs from the original sometimes cut and songs from other R&H shows being added in, this classic is certainly a living and growing thing. The current production from Village Theatre tries to emulate that 1997 version. And while I love that version, this production failed in committing to which story it wanted to tell and ended up being a mish-mash of potentially good ideas never fully realized.
---
Review: NOT / OUR TOWN from Pony World Theatre

November 12, 2022

Dear Readers, there's an interesting an innovative new work based on an old classic playing in Capitol Hill with Pony World Theatre's "Not / Our Town". Even as I arrived at the theater, the pre-show activities the audience must partake in were filled with promise. Unfortunately, that promise quickly waned as this "NOT / Our Town" ended up mostly being "Our Town Highlights" mixed with one of my pet peeves, someone else's therapy on stage.
---
Review: THE AMEN CORNER at The Williams Project And Langston

November 10, 2022

Dear Readers, if you're at all familiar with The Williams Project, then you know of their hard-hitting shows. Their "Blues for Mister Charlie" from 2016 was just one of their outstanding works. Now they're back to take on another piece from James Baldwin, his "The Amen Corner", and once again they show they know how to drive a story home.
---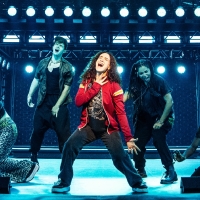 Review: JAGGED LITTLE PILL at The Paramount Theatre

November 9, 2022

Dear Readers, I'm going to offer up a few unpopular opinions of mine. First, I'm not a huge fan of Alanis Morissette. Not that I dislike her, but her album of "Jagged Little Pill" was never my jam. And second, the jukebox musical "Jagged Little Pill", currently playing at the Paramount Theatre, that takes on the music of Morissette has a book that can't find who or what it wants to talk about. So instead, it talks about everyone and everything to pretentious effect.
---
Review: MACBETH from Seattle Shakespeare

October 29, 2022

In this time of year with black cats, ghouls and ghosts, and things that go bump in the night, it stands to reason that Seattle Shakespeare would bring out one of the bloodier and creepier of Shakespeare's canon, "Macbeth", or "the Scottish play" as it's known by superstitious theater folk who don't wish to incur its curse. And while this production, directed by the incredible John Langs, hits most of the right notes (in more ways than one), there was one major point of the show that just didn't work for me. But we'll get to that in a minute.
---