BWW Review: Fairy Tale Princesses Get Real in DISENCHANTED from Mamches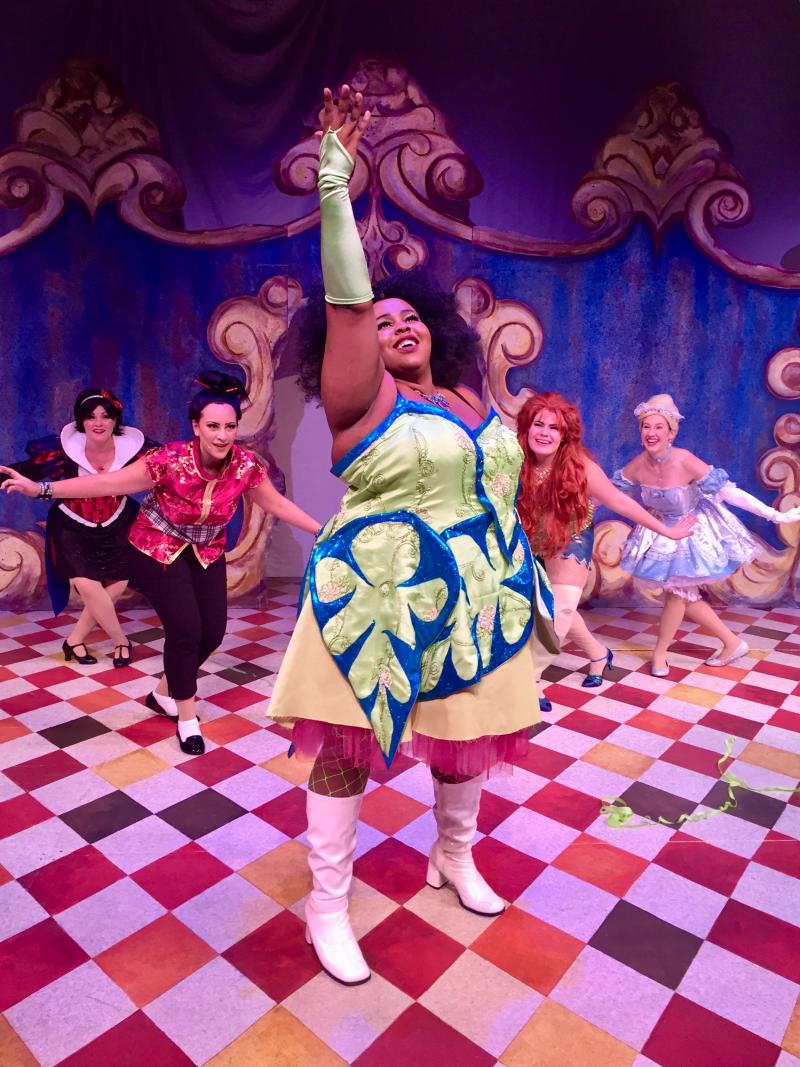 A few years back, Dear Readers, I stumbled on an article about a new little show about Fairy Tale Princesses in a musical revue called "Disenchanted", telling about how life ain't so happily ever after and since I always love a good dose of snark I instantly became obsessed. I followed its journey, hoping it might come to a city near me or at least one I was visiting and even corresponded with the creators, book writer, composer and lyricist Dennis T. Giancino and director Fiely A. Matias who were kind enough to get me some sample recordings which only deepened my obsession (and put Siri in a tizzy as she has to censor herself when attempting to repeat back to me the original title). Well now, by the grace of the theater Gods and the good folks at Mamches Productions, that wonderful revue has come to Seattle and with the original creators in tow with Giancino directing this time and Matias assisting. And while the gloriousness of those scathing songs is there, the show itself needs a bit more settling time and some technical help to be truly great.
Hosted by our three main Princesses, Snow White, Cinderella, and Sleeping Beauty (Caitlin Frances, Jessie Selleck, and Ann Cornelius) we're let in on the real stories of the Princesses and how they've been manipulated over the years in movies and TV shows, in toys and on clothing lines, all for the sake of the men and the mouse in charge. We meet Pocahontas (Aimee Karlin) who doesn't understand why they made her look like a porn star instead of leaving her 10 years old as history would report. Or the Little Mermaid (Gloria Alcala) who laments the loss of her fins for a pair of legs that demand way too much upkeep. And how about the Princess who Kissed the Frog (Camilla Smith) who belts out a rousing number on how there's finally a Princess who's a darker hue. And many more.
I won't give away all the jokes, and there are some gems, as you want to see them for yourself but more importantly, in a show like this where the lyric is everything you want to hear them for yourself and that's where we ran into some trouble last night. Yes, the ladies are mic'd but even so the band tended to overshadow them especially in the early numbers when they're in their upper registers and singing quite fast. The audience, in this raucous comedy, was barely allowed to laugh as we didn't dare make a peep lest we miss a line. t got better in Act Two and with some solos but hopefully that can get ironed out over the run. As hope will some of the timing as they need to settle into a rhythm and listen to each other more. At times the comedy got so crazed that we lost the humor and the lines and some of the interactions just need tightening. Funny can be focused and still be funny, and usually funnier.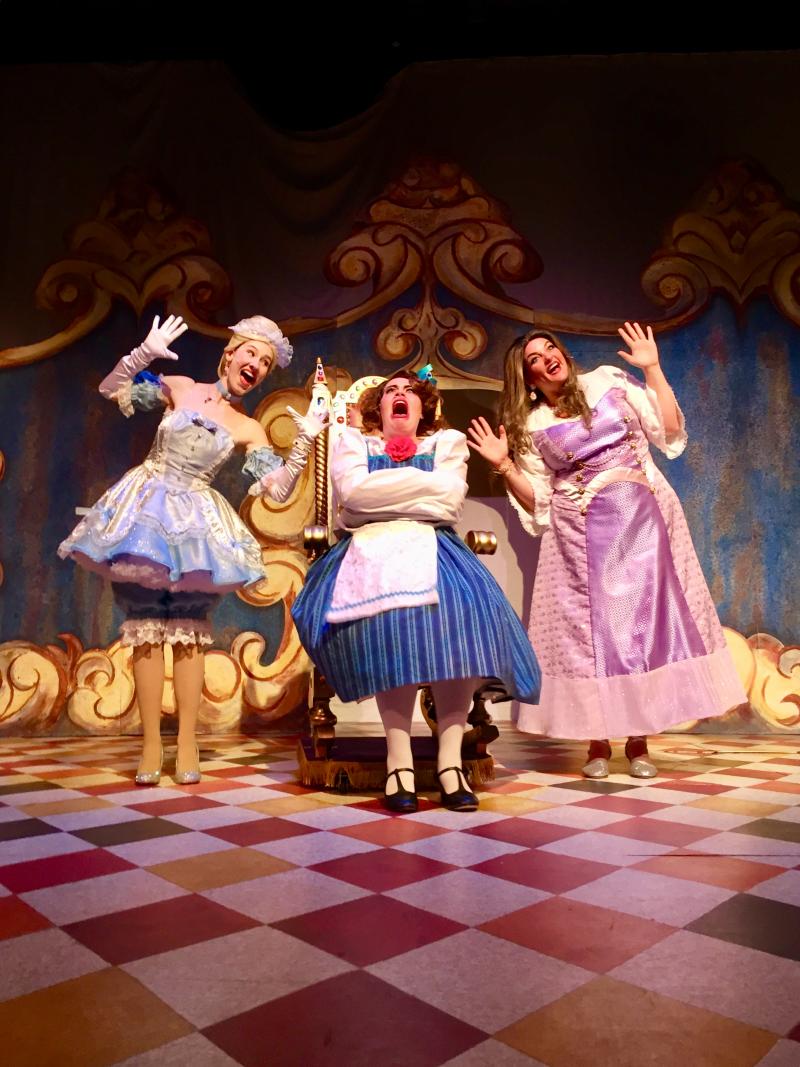 The cast is a bevy of powerhouse singers/comedians. Frances leads them well as the no nonsense Snow. Selleck is a delight as the adorably ditzy Cinderella and repeatedly steals moments while saying nothing. Cornelius kills with a glance or a twitch of the eye and speaks volumes. Smith brings down the house with her number on "Finally" getting a black Princess. Alcala pulls in triple duty with the Mermaid as well as an unstable Belle and a hilarious take on a German Princess who didn't give up her identity. And Karlin, also pulling triple duty, brought in my three favorite moments of the night with her heartfelt yet still funny deliveries for Pocahontas and Mulan and a quite disgruntled and uproarious Princess Badroulbadour (look it up).
The show is still a winner, technical issues aside, but then I knew a lot of the jokes going in so if I couldn't hear one I could fill in it. Not everyone is so lucky so I only hope they can work out that sound as you don't want to miss a word. And so, with my three-letter rating system, I give Mamches production of "Disenchanted" a hopeful YAY-. This should and hopefully will be one not to miss.
"Disenchanted" from Mamches Productions performs at 12th Avenue Arts through August 18th. For tickets or information visit them online at www.mamches.com.