A West Coast Premiere, Student Matinees & More at Seattle Rep This Month
January 2023 programming also includes METAMORPHOSES, BETWEEN TWO KNEES and more.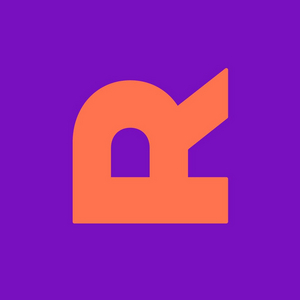 Welcome to 2023! Seattle Rep is dedicated to putting theater at the heart of public life. This year, look forward to five more plays as part of the 2022/23 season, starting with The New York Times best-selling-novel-turned-stage-adaptation, I Am Not Your Perfect Mexican Daughter opening with previews on January 13, 2023.
WHAT'S HAPPENING AT Seattle Rep JANUARY 2023


I AM NOT YOUR PERFECT MEXICAN DAUGHTER
Opening January 13, 2023
As she grieves the death of her older sister, Julia Reyes faces pressure to put her own dreams of becoming a writer on hold. She finds herself caught between her family's expectations and the less than perfect life she grapples with every day as a 15-year-old growing up in Chicago. A rich and poignant exploration of how to transcend your circumstances while remaining true to who you are, adapted from the critically acclaimed young adult novel by Erika L. Sánchez.
SPECIAL EVENTS & DATES TO NOTE
Opening Night - January 18 at 7:30 p.m.
Student Matinee - January 20 & 26 at 10:30 a.m.
Joyas Mestizas Performance - January 21 from 7-7:15 p.m.
Post-Show Actor Talkback - January 25 at 7:30 p.m.
Meet the Vintner Night: Martinez & Martinez Winery - January 26 time TBA
English Open Captioning - January 26 at 7:30 p.m.
Spanish Open Captioning - February 3 at 7:30 p.m., February 4 at 7:30 p.m., and February 5 at 2 p.m.
Teen Night - February 3 at 6:30 p.m.
ASL/Audio Described - February 4 at 2 p.m.

On Sale Now!
METAMORPHOSES
January 27-February 26, 2023
A daring and intimate new production inspired by Ovid's epic poems of transformation. This modern interpretation performed by a quartet of actors weaves together a collection of both well-known and rarely told myths that excavate the extremes of human experience through the purest forms of theatrical storytelling.


On Sale January 17
BETWEEN TWO KNEES
March 3-26, 2023
The first play by acclaimed intertribal sketch comedy troupe The 1491s-best known for the hit television series "Reservation Dogs"-takes audiences on a searing and absurdly funny series of vignettes through American history centered on one family's account of their experiences from the massacre at Wounded Knee in 1890 to the protests there in 1973.
YOUTH ENGAGEMENT AT Seattle Rep
Now Enrolling!
Black is the Light
Rehearsals begin January 6 at Tacoma Urban Performing Arts Center
Performances February 11, 12, 18, 19, 25, and 26 at Tacoma Urban Performing Arts Center at 5 p.m.
Seattle Rep's "Black is the Light" program is supporting our community partner, Tacoma Urban Performing Arts Center (TUPAC), in its February production of "Don't Bother Me I Can't Cope." Originally Conceived and Directed by Vinnette Carroll (the first Black woman to direct on Broadway), this local production will be directed by Seattle Rep Teaching Artist LaNita Hudson. Lifting the Black voices of the community, the show illuminates the African-American experience of the 1970s, with many themes ringing true today. The show will run throughout February in Tacoma, and then be a featured part of Youth Works Festival at the Rep in June. Contact Seattle Rep's Youth Engagement team for details >>
Now enrolling!
Improv for Wellness Troupe
Wednesdays thru May 31, 2023 at Seattle Rep
Ages: 15-19
Experience a holistic, beginner-friendly, accessible approach to the art form of Improv! With a focus on building a community based in play and self-worth, this weekly drop-in series will teach us to unleash our creativity without judgment, develop tools for self-empowerment, and embrace our inner artistry all while learning the tenets of Improv.
Now enrolling!
Next Narrative Monologue Competition (NNMC)
True Colors' Next Narrative Monologue CompetitionTM (NNMC) features newly created works from fifty of America's leading contemporary Black playwrights that engage students of all backgrounds in artful exploration of 21st century themes, while instilling confidence in all to find their voices. Teens compete to perform on the Seattle Rep stage and at the Apollo Theater in New York City! Now accepting registration for 2023 >>
ADDITIONAL PROGRAMS AT Seattle Rep
One Thousand Books For One Thousand Dreams - a book drive
Thru February 5, 2023
The Goal: WashMasks and Seattle Rep aim to gather 1,000 new books for migrant youth/children of farmworkers in the Lower Yakima Valley. If we hit that goal, we want to bring 1,000 new books to the Skagit Valley.
"We selected these works in an effort to show children themselves as the main character in their own story. We wanted to select inclusive works, from the fantastical to the grounded, written by Black, Indigenous, and Latine authors. We believe that it is vital for children to be exposed to as many different realities and possibilities so they can dream their biggest dreams." -Quetzie Taborga-Reyes (they/them), WashMasks Volunteer and book list curator
Seattle Rep puts theater at the heart of public life. Founded in 1963 and winner of the 1990 Tony Award for Outstanding Regional Theatre, Seattle Rep is currently led by Artistic Director Braden Abraham and Managing Director Jeffrey Herrmann. Over a season and throughout the year, Seattle Rep collaborates with extraordinary artists to create productions and programs that reflect and elevate the diverse cultures, perspectives, and life experiences of the Pacific Northwest. Seattle Rep's nationally recognized programs include the New Play Program, Seattle Rep's Public Works, Youth Engagement programming, Pay What You Choose ticketing options, and numerous audience enrichment and engagement opportunities including post-play panels, discussions, and community events and presentations.