Florida Studio Theatre Presents The Regional Premiere Of Fast-Paced Drama, THE LAST MATCH
Set during the semifinals of the U.S. Open, The Last Match follows two tennis stars during one of the most important matches of their careers.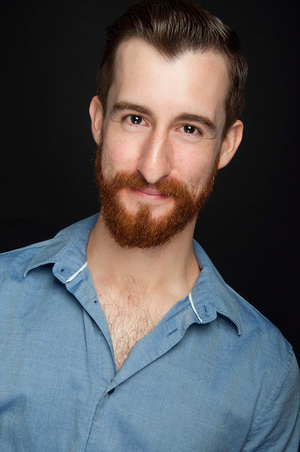 Florida Studio Theatre (FST) presents the Regional Premiere of The Last Match by Anna Ziegler, a fast-paced play diving into the intense world of professional sports.
Set during the semifinals of the U.S. Open, The Last Match follows Sergei Sergeyev, an up-and-coming Russian phenom, and Tim Porter, a great American superstar in the twilight of his career, during one of the most important matches of their careers.
The Last Match begins playing February 22 in FST's Bowne's Lab. Single tickets range from $18-39 and are now on sale at Click Here or 941.366.9000.
As Tim and Sergei battle it out under the lights of the U.S. Open, audiences journey into the minds of these two athletes as they consider the shots they didn't take, the sacrifices they made for success, and the legacy they may leave behind. This gripping play reveals the pivotal moments in Tim and Sergei's lives, both on and off the court, and introduces the women who stand by their side. By match point, much more has been won and lost than a game of tennis.
"The Last Match is exciting storytelling," said show director Kate Alexander. "We gain insight into the vigorous challenges professional and Olympic level athletes face. We are reminded that even these top-performing professionals deal with inner scrutiny, destructive thoughts, and intrusions on their focus that can damage their relationships, goals, and drives."
The Last Match had its World Premiere in 2016 at The Old Globe (San Diego, CA) and since then, has been produced at City Theatre Company (Pittsburgh, PA), Roundabout Theatre Company (New York City, NY), Lantern Theater Company (Philadelphia, PA), and Writers Theatre (Glencoe, IL).
Tom Patterson plays Tim Porter, the American golden boy who knows his time on top will have to come to an end. The Last Match is Patterson's sixth production at FST. Michael Perrie Jr. plays Sergei Sergeyev, the fiery and ambitious young tennis player from Russia who is starting to reconsider his priorities in life. Perrie Jr. returns to FST after playing Buddy Holly in FST's hit Mainstage production, Buddy: The Buddy Holly Story (2022).
Anique Clements plays Tim's wife and a former professional tennis player, herself, named Mallory. When Mallory gives up her own career due to an injury, she faces her own questions about legacy, family, and sacrifice. The Last Match marks Clements' fourth production at FST. Lucy Lavely plays Galina, a no-nonsense Russian woman and devoted girlfriend to Sergei. Patterson, Clements, and Lavely are all currently performing in FST's 2023 Stage III opener, Babel by Jacqueline Goldfinger.
The production's creative team includes Ellie Mooney and Benjamin Brandt (Movement), Bruce Price and Alex E. Price (Scenic Design), Erin Barnett (Costume Design), Andrew Gray (Lighting Design), and Louis Vetter Torres (Sound Design).
FST's production of The Last Match is sponsored in part by the State of Florida, Department of State, Division of Arts and Culture and the Florida Council on Arts and Culture, and the National Endowment for the Arts. The production is also supported by The Shubert Foundation and Sarasota County Tourist Development Tax Revenues.
Florida Studio Theatre (FST) is Sarasota's contemporary theatre. Founded in 1973, FST has grown to a village of five theatres located in the heart of downtown Sarasota. Each theatre is small in size and large in impact- providing intimate and engaging settings for high-quality, professional performances.
Today, FST has established itself as a major force in American Theatre. FST is the largest subscription theatre in the state of Florida and among the largest in the country, serving more than 200,000 live attendees each year across its diverse programs: Mainstage, Cabaret, Stage III, Children's Theatre, The FST School, New Play Development, and FST Improv.
Even with its growth, Florida Studio Theatre remains firmly committed to making the arts accessible and affordable to as many people as possible. Under the leadership of Producing Artistic Director Richard Hopkins, FST develops theatre that speaks to our living, evolving, and dynamically changing world. Hip and historical, entertaining and challenging, we are where everyone is welcome to engage in the art of theatre.