BWW Review: THE LEGEND OF GEORGIA MCBRIDE at Ensemble Theatre Company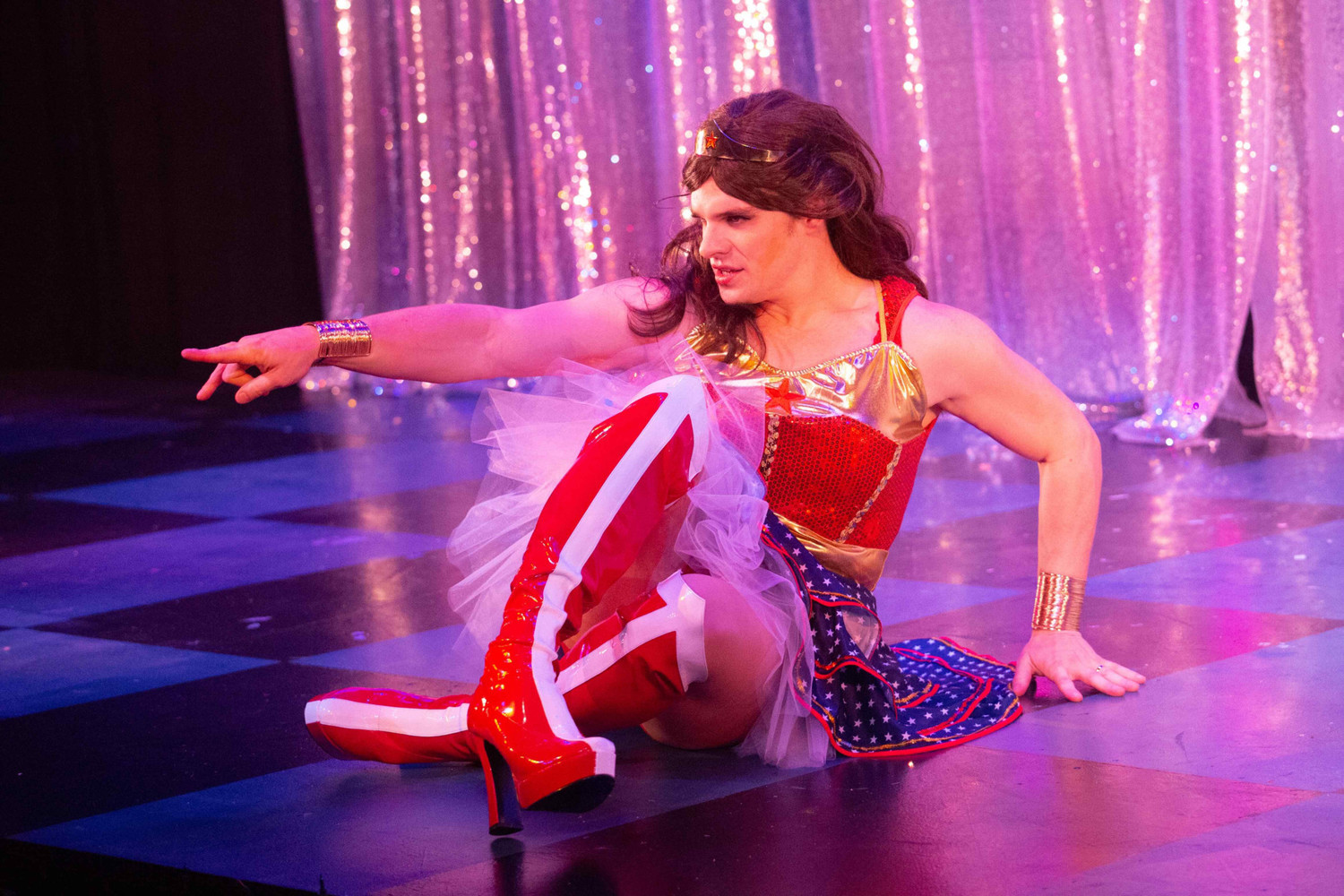 The Legend of Georgia McBride, Matthew Lopez's play about a failing Elvis impersonator who finds new life as a drag queen, may seem like a theatrical softball, but it provides particular challenges. Beyond a series of costume changes in quick succession and the actors having to turn acrobatics in heels without breaking a hip, there's the more imperative question of whether or not a show about drag-queen culture can appeal to a theatrical audience divided by a generation gap that straddles the fence between drag as mainstream entertainment and cult commodity.
It's important to note that there's less crossover between traditional stage acting and drag performance than the layperson may assume: not all drag queens are actors--and not all actors are drag queens. Drag features innate flamboyant absurdity, but it's forged in the kiln of rebellion against a society that alienated and scapegoated the LGBTQ community. With such a significant legacy of giving the middle finger to societal expectations--often at the peril of the performer, should they run into ruffians threatened or angered by the lack of acquiescence to gender "norms"--there's ample opportunity for inauthentic portrayals of drag queens to be a distasteful disaster.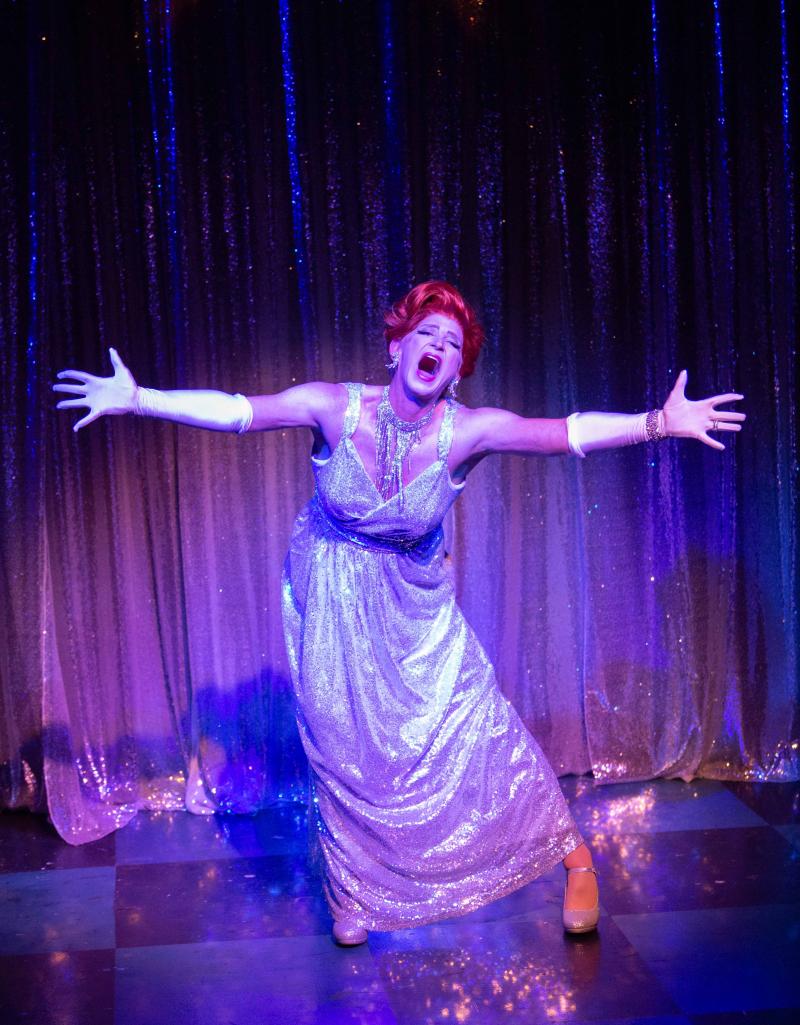 Ensemble Theatre Company's production of The Legend of Georgia McBride, directed by Jenny Sullivan, avoids the landmines. It's neither preachy nor offensive, and it tells a story of redemption that's timely, socially relevant, and charming. The show takes place over the period of a year, starting and ending around Christmas, an appropriate staging choice for a piece with such a clear connection to the general themes of the yuletide season. Georgia McBride is about family, forgiveness, celebration, and general joy to the world.
Casey (Stephen Michael Spencer) works at a bar in the Florida panhandle. He's an Elvis impersonator whose act, despite undeniable passion and exquisite jumpsuits, isn't attracting customers. His boss, Eddie (J. Stephen Brantley), a sunbaked Coors-slinger, fires him in favor of drag queens Tracey Mills (Bill Brochtrup) and Anna Rexia Nervosa (Carlton Byrd). With a pregnant wife at home, Casey is desperate for cash. He stays on as a bartender until Nervosa fails to appear for a gig: Casey's desire to perform and his need for money make him an easy sell for filling in on stage. He's charismatic as muscle-bound southern siren, Georgia McBride, and the money starts flowing. Finally sweet, childish Casey can pay the rent and the grocery bill in the same month.
Although performing is Casey's true passion, he's uncomfortable with the suggestion associated with cross-dressing and he keeps his new calling a secret from his wife and friends. This lack of candor also alienates Casey from his new drag family. Ensemble's production features strong comic performances that are generous and reverential toward drag culture, allowing for a sincere emotional arc from each character. Eddie transforms from a gruff swamp lurker to the panhandle's greatest master of ceremonies; Tracy Mills is glamorous, salty, and one hell of a drag mother; and Casey is amiably eager, with truly wrenching moments throughout his journey of self-discovery. The Legend of Georgia McBride is fun, fresh, and optimistic, with a message of acceptance and joyfulness that dances beyond the inhibitions of culture.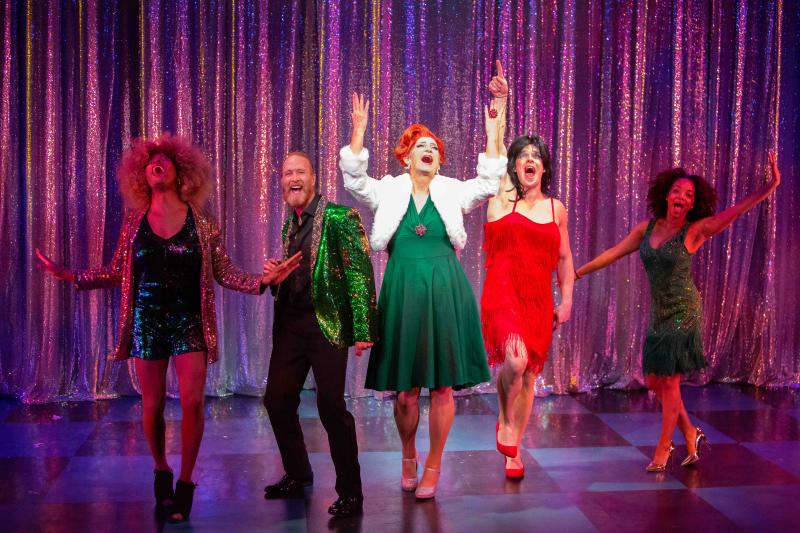 Ensemble Theatre Company Presents:
The Legend of Georgia McBride
By Matthew Lopez
Directed by Jenny Sullivan
December 6-23
The New Vic Theater
TICKETS