BWW Feature: The 2022 SEASON at San Francisco Ballet Showed the Company Performing at the Peak of Its Powers
The final season under Helgi Tomasson's leadership was a wonder for so many reasons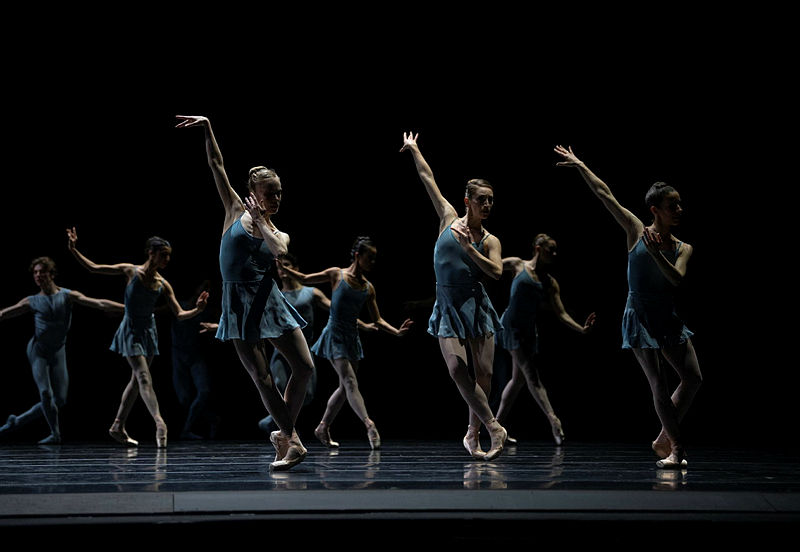 The month of May always comes with a tinge of melancholy for Bay Area dance lovers because it means the end of San Francisco Ballet's season and we know it'll be many months before we get to see them perform again. This year, though, all I can feel is gratitude that we had a season at all - and what a glorious season it was! It's easy to forget that this was far from a foregone conclusion when the season started way back on February 1st at the height of the Omicron surge. And yet, the season miraculously went off as planned, without a single cancelled performance, or even one that had to substitute a different ballet at the last minute to accommodate dancers out due to illness. So, first off, a huge, huge thank you to all the dauntless dancers, choreographers, rehearsal assistants, designers, stage crews, backstage and front-of-house staff, and especially those intrepid vaccination checkers posted at the entrances to the Opera House. You kept us all safe and able to once again experience the glories of a live artform that we love so dearly.
While I can only presume that retiring Artistic Director Helgi Tomasson might have preferred to go out with a bigger bang, perhaps with one of the ambitious new-works festivals that made his tenure so exciting, COVID-related restrictions precluded that as a possibility. Instead, we got what I think of as a typical Tomasson season of full-length classics, a few world premieres by top choreographers, a couple of Balanchine and Robbins chestnuts, and a bevy Tomasson's own ballets.
In fact, each of the season's 7 programs included a work by Tomasson, so let me start there. Judging by the admittedly cherry-picked examples he chose to showcase this year, his work as a choreographer is actually pretty darned impressive. Any artistic director of a dance company who also serves as its principal choreographer is inevitably in a bit of a tough spot from the get-go. They are often choreographing to fill in certain holes or gaps in the season, ether in terms of mood or size of the piece or to make use of some under-utilized dancers. Thus, the resulting ballets can seem a little underwhelming or trifling. Tomasson has certainly his share of works like that over the years at SFB, but then so did the great Balanchine and Robbins at New York City Ballet.
What we saw of his work this season, especially his one-act non-narrative ballets, made a strong case that his choreography deserves to endure in the repertoire of this and other companies. Caprice proved to be a rediscovered gem, full of joy and tenderness, that showed off his dancers beautifully. The Fifth Season is the work of his I would most like to see again and again. Tomasson's movement perfectly echoes the gorgeous and slightly agitated score by contemporary classical composer Karl Jenkins, with a particularly heartbreaking pas de deux. This ballet shows Tomasson is capable of making darker, more probing works that really dig into the music.
Another major highlight of the season was Balanchine's fizzy masterpiece Symphony in C. What an utter joy it was to see 52 beautifully-trained dancers tearing through the constantly shifting geometry of Balanchine's endlessly inventive movement. It's the kind of ballet that demands to be seen live onstage, not in some diminished video format, so that your eye is free to roam and land on whatever little miracle is happening in any given part of the stage picture. It was the perfect kickoff to the season, undeniable proof that SFB was back, baby! Jerome Robbins' In the Night on Program 2 is a much more intimate ballet, but it, too, really needs to be experienced live onstage to fully appreciate its wonders. We need to be able to see the vast expanse of starlit darkness that enshrouds and isolates each of its three couples as they explore their varied romantic partnerships.
Among the works new to SFB this season were William Forsythe's Blake Works I and Alexei Ratmansky's The Seasons, two large-scale ballets that couldn't have been more delightful and more different from each other. The former was all loosey-goosey, Tharpian movement even as it was based in standard technique. It felt as though we were getting a peek at how dancers dance when they're not in class or onstage, when no one is looking and they're just dancing for themselves. The latter was an exhilarating nonstop romp through the entire classical lexicon that showed just how thrilling pure dance can be. The entire casts of both ballets rose to the occasion and found all manner of interesting quirks and nuances in each ballet.
Which brings me to perhaps the biggest joy of the season, which is the dancers themselves. Maybe it was the fact that they have been waiting so long for this moment to be back onstage in front of a live audience or their collective desire to give Mr. Tomasson a fitting sendoff, but everyone was dancing with an extra dollop of energy and finesse all season. That was made abundantly clear when repeat visits to certain programs revealed performances by second or third casts that rivaled or sometimes surpassed those of the opening-night rosters. Benjamin Freemantle was a revelation as Benjamin Braddock in Mrs. Robinson, utilizing his long limbs and remarkable fluidity to express his character's discomfort and thereby make us feel his utter lostness in the world. Mathilde Froustey brought an intoxicating lightness and clarity to the first movement of Caprice that emphasized the musicality of Tomasson's choreography. Max Cauthorn made both a particularly dashing James in La Sylphide with his razor-sharp leg beats and vertical jumps, and also an uncommonly affecting Prince Siegfried in Swan Lake due to his detailed character work.
Several other dancers reached new heights as well. Soloists Isabella Devivo and Julia Rowe, dancing both singly and together, were on a tear all season, both dancing with more musicality and authority than we've seen from them before. Principal dancer Jennifer Stahl seemed to truly come into her own and command the stage with an attack and assurance that made her a standout in Blake Works I. Luke Ingham performed the lead male role of in Yuri Possokhov's Magrittomania with such emotional clarity that you'd think the role had been choreographed specifically on him. The ever-beguiling Sarah Van Patten ended her two-decade career with a whole slew of stunning performances, including the tempestuous, third movement of In the Night. I will not soon forget the fury and tenderness she brought to that complicated role.
And the men were particularly strong, with dancers like Wei Wang, Steven Morse, Henry Sidford, Joshua Jack Price, Mingxuan Wang and Lonnie Weeks rising to the occasion again and again. These chameleonlike dancers melded themselves to the unique demands of each ballet in such a way that they were always in service of the choreography. If your eye was occasionally drawn to a dancer who wasn't doing anything "extra," just executing the movement better than anyone else onstage, it was likely one of those six men.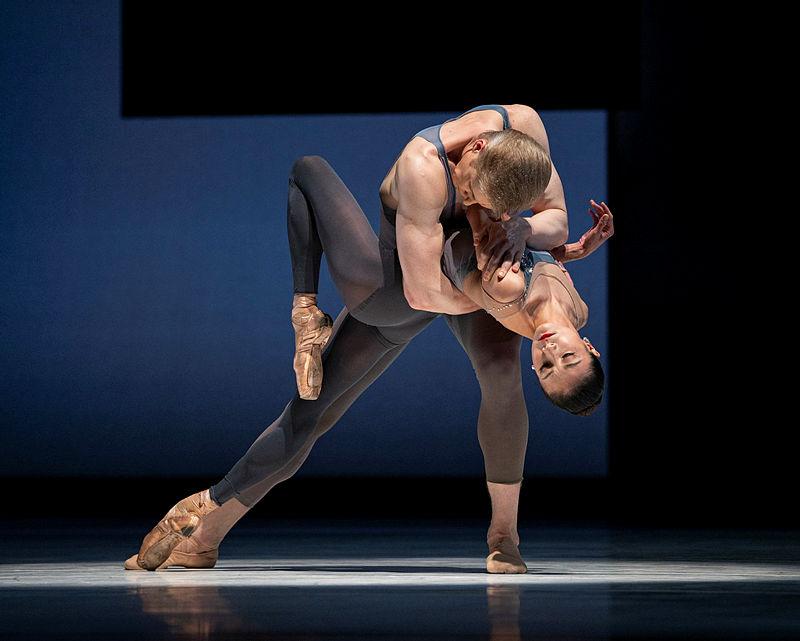 Which is not to imply that the women were exactly slouches! Corps de ballet members Kamryn Baldwin and Megan Amanda Ehrlich were terrific Swan Maidens in Swan Lake, offering up just the kind of crisp command and quirky individuality that those roles call for. Principal dancer WanTing Zhao brought a thrilling feral quality to the world premiere of Dwight Rhoden's magnificent The Promised Land. The company's senior ballerina, Yuan Yuan Tan, continued to do that thing that she does better than anyone, which is making every movement appear to be both effortless and deeply felt, taking us on her emotional journey even in the non-narrative ballets.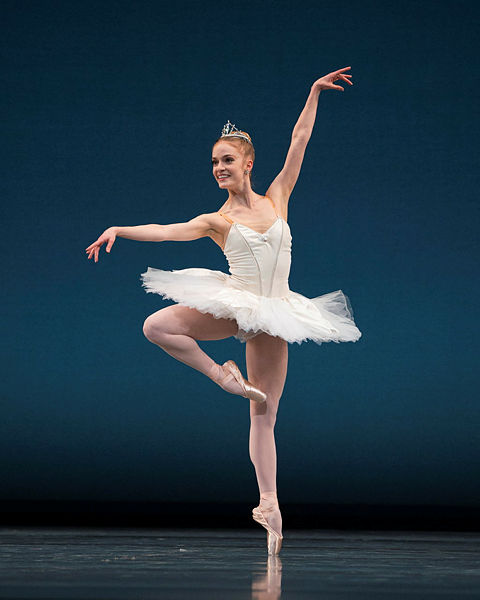 And then there was the remarkable ascendancy of Sasha De Sola, who somehow shone brighter than ever, all season long. With her impeccable line and pleasing stage presence, De Sola has been a distinctive dancer since she joined the company 15 years ago, but her years of hard work seem to be paying off now big time. In role after role, she just killed it. Her prima ballerina in the first movement of Symphony in C was all regal command, while her girl-next-door role in Blake Works I appeared to be just hanging out with friends and dancing for the hell of it. Her Kitri in Don Quixote was delightfully obstreperous and utterly fearless (with an equally magnificent Aaron Robison as her Basilio, who was sadly injured at the end of the first act of the performance I caught).
De Sola's Odette-Odile in Swan Lake was a fascinating example of old-school prima ballerina intensity supported by rock-solid technique. Her Odette was the floatiest and most delicate I have ever seen, without ever seeming to be just a helpless victim of circumstance. De Sola's otherworldly skills allowed her to linger on one toe in an unsupported balance seemingly forever, until the conductor finally compelled her to come back down to earth because, well, the show must go on. Her Odile was the polar opposite, all sharp attack, whipsaw turns and cold calculation. When she returned as Odette for the final act, the way she hit the iconic pose with arms sheltering her downcast face may be the most vulnerable moment I have ever witnessed from a ballerina. Is there anything De Sola can't do?
As terrific as the 2022 season was, it also marked the end of an era with Tomasson's retirement after 37 years. Incoming Artistic Director Tamara Rojo is inheriting a company at the top of its game, and my sincere hope is that she brings it to even new heights. My own wish list for her tenure is three-fold. First and foremost: Maintain the exceptionally high level of dancing that has become the hallmark of SFB. After all, it is ultimately the dancers we come to see. This is an exceptionally hard thing to do, as it is the nature of ballet companies that dancers come and go constantly so maintaining a consistent level of excellence is a never-ending challenge.
Second: Please, please, please bring in more women choreographers! While SFB has commissioned some terrific works by women in the past (e.g. Julia Adam's inventive and enchanting Night and her equally beguiling Imaginal Disc), those instances have been way too few and far between. It goes without saying that there are plenty of terrifically talented women choreographers out there, so Ms. Rojo, please invite them to create work on SFB. And also - if they show sufficient promise, allow them to fail. Even some now-famous dancemakers like Christopher Wheeldon weren't exactly producing masterpieces with their initial SFB commissions. I would also love it if SFB could acquire an existing Twyla Tharp classic or two. Tharp made a some of the best ballets of the late 20th century, yet her work has never been done by SFB.
And third: Surprise us! Nothing keeps audiences more engaged than giving them what they don't already know they need to see. I think back to one of Tomasson's more unorthodox commissions, Eden/Eden by iconoclastic choreographer Wayne McGregor. Just knowing that the ballet was about cloning had me rolling my eyes in advance. I mean, what the hell was that?! And yet it turned out to be an exhilaratingly unsettling meditation on what it means to be alive today, at once thrilling and eerily moving. It also allowed SFB dancers to expand their skills as they rose to meet the challenges of McGregor's boundary-pushing, exhausting, angular choreography.
As much as I look forward to seeing what new glories Rojo brings, I couldn't end this season recap without a final expression of gratitude to Mr. Tomasson for his mind-boggling 37 years as Artistic Dirctor. Think about it - that's even longer than Balanchine was at New York City Ballet. Under Tomasson's leadership, the company has been transformed into an international powerhouse. The company he leaves behind only faintly resembles the one he inherited. Dancers from all over the world now long to come here, world-renowned choreographers create new work on SFB again and again, and the company has become significantly more diverse, both in terms of repertoire and the ethnicity of its dancers. Thank you, Mr. Tomasson, for 37 years of thrilling performances that brought so many cheers and tears, and for honoring ballet's history while also insisting on expanding its boundaries, thus proving its enduring relevance to our world.
(all photos by Erik Tomasson)