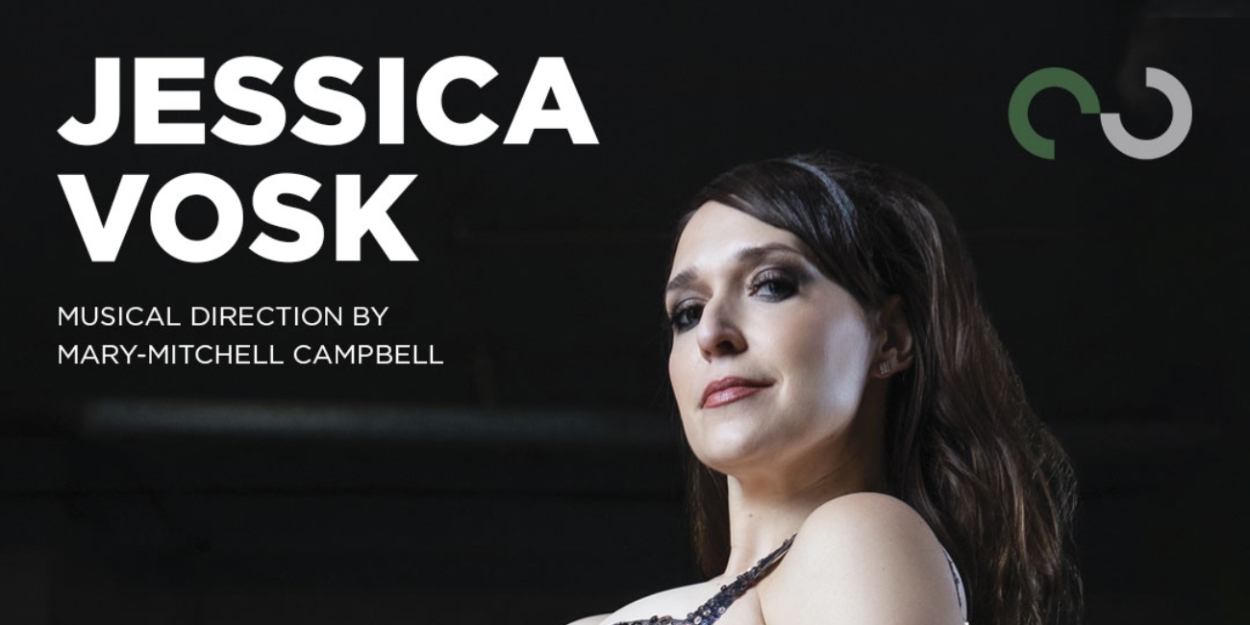 Review: Jessica Vosk Leaves Audience At Utah Valley University's Noorda Center Cheering For More - Twice
Vosk shares the fun on stage with pianist Matt Perri, drummer Jared Schonig, and her back-up singer and best friend Marissa Rosen.
Have you ever been to a concert and left thinking, "Did that really just happen?" And then spent the next 24 hours watching your videos from the night before on loop, because you can't get enough of that live sound and the fact that you were there to witness the magic?
If not, I have two words for you. Jessica. Vosk.
January 25 was the first night of Vosk's 2023 tour - a nearly two-hour, two-encore performance at the Utah Valley University's Noorda Center for the Performing Arts in Orem, and it was a true privilege to witness.
The first night of any new tour usually reveals some flubs or mishaps, but if there was one, she covered it flawlessly. Instead, it was an absolute delight to hear her share some of her own favorite songs with the audience for the first time. The impact of her performance was evident in the crowd's responses, which included a mid-performance standing ovation after one particularly exquisite medley that seemingly changed everyone for good.
A person might think that if they're not into musical theater, they might not enjoy the show of a Broadway bombshell like Vosk, but that person would be wrong. Though admittedly, the Utah crowd is particularly fond of and familiar with the musical theater world, which was evident when they easily chimed in with lyrics when prompted. But even your average pop/rock/country music listener would be equally impressed with Vosk's song selection, especially when each one is delivered so effortlessly.
And while I don't want to ruin the surprise of Vosk's eclectic setlist by revealing it for future attendees, the artists and musicals she covers range from Elton John to Whitney Houston, Fiddler on the Roof to Sara Bareilles, Alison Krauss to Funny Girl, Taylor Swift to Go West, and the incomparable Bette Midler and Judy Garland, to name a few.
If you've never had full-body chills listening to someone sing, might I recommend listening to Jessica Vosk sing "Don't Rain on My Parade" from Funny Girl? Her voice is simply like a rose of sheer perfection.
Not only did she stun the crowd repeatedly with her powerhouse vocals intertwined with devastatingly gorgeous, subtle, and intricate riffs, but she's also a natural storyteller. You might occasionally find yourself wondering if you are, in fact, at a concert and not a stand-up comedy show.
One minute, she has you in stitches as she recalls some of her Broadway shenanigans (including her admission that she's a terrible swing), or when she accepts jello from an audience member after jokingly requesting it in her Instagram story upon learning that it's the "state snack of Utah."
The next minute, though, she has you in tears with a heartbreakingly beautiful rendition of a classic breakup song. She truly takes you on both a musical and theatrical journey with this exquisite show!
Vosk shares the fun on stage with pianist Matt Perri, drummer Jared Schonig, and her back-up singer and best friend Marissa Rosen. Their on-stage chemistry was an obvious reflection of Vosk's authenticity and gratitude for getting to do what she does for a living, having entered the world of Broadway at 30 after a career in finance. Her passion for her craft radiates through every fiber of her performance.
But the most prominent thing about Vosk was her light and joy, which spread like wildfire throughout the Noorda Center on a cold Wednesday night in Utah. She made everyone in the room appreciate the fact that we are able to come together again after we all kind of collectively lost two years to the timewarp of the pandemic. Her performance was a true reminder that music heals. It brings people together.
Thank you, Jessica, for reminding us how important it is to share your gifts with the world, and thank you for sharing yours with us.