BWW Review: AN ILIAD at Trinity Repertory Company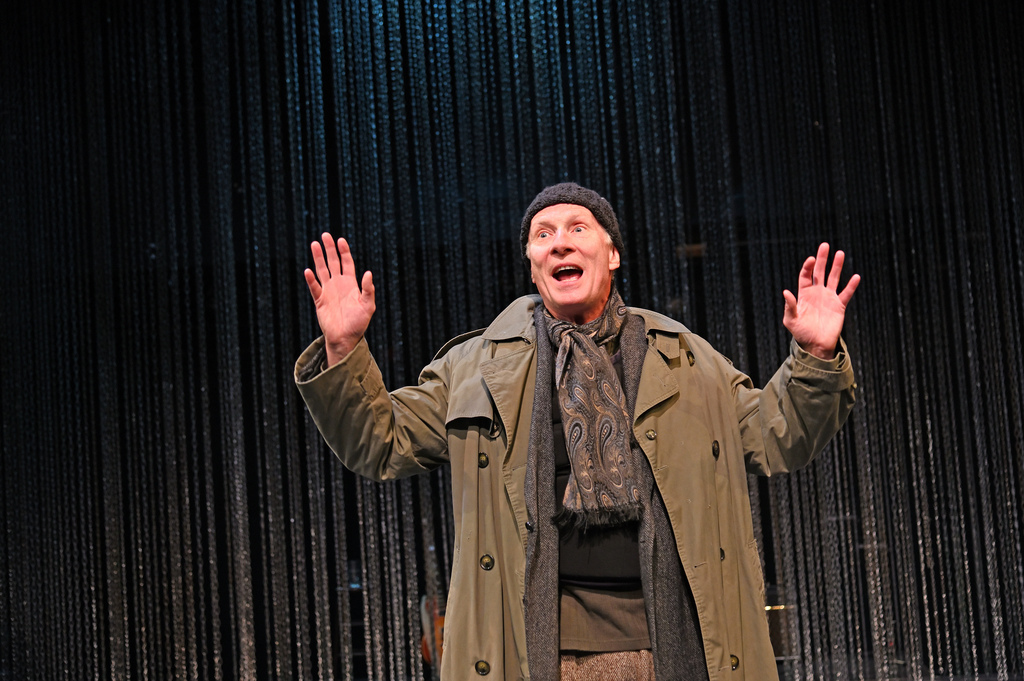 "Every time I sing this song, I hope it's the last time," states the Poet, our guide through the one-man show AN ILIAD, currently playing at Trinity Rep.
As one might assume from the title, this play, written by Lisa Peterson and actor Denis O'Hare, is indeed based on Homer's Iliad, the epic poem about the Trojan War. But this portrayal is more than a simple rote retelling, asking the audience to consider how when it comes to war, some things have never really changed.
Brian McEleney, also the show's director, commands the stage for nearly two hours as a character simply referred to as "The Poet." Who he is exactly is up to the audience's interpretation - a Classics professor who's gotten a bit too deep into his research? An otherworldly immortal who observed the action firsthand, as he claims? In any case, with few props other than the layers of his costume, McEleney transforms himself into the epic's major players, from Agamemnon, Hector, and Achilles to Hermes and Eris, the goddess of strife. He makes use of every bit of available space on the stage, including walkways that jut out into the aisles. His performance is physically and emotionally rich, his ability to transform into such a range of characters and such a range of scenarios is nothing short of captivating.
Accompanying McEleney through much of the show is Louis Reyes McWilliams on the electric guitar. From behind the curtain of chains that serves as a backdrop, McWilliams provides originally composed tunes that help emphasize and illustrate the story. It is simple but effective.
Simple but effective also describes the show's scenery and lighting effects. Greek style pillars on either side of the stage are surrounded by discarded televisions, ladders, and other items (I kept expecting the TVs would be utilized in some way, but they were purely decorative). For much of the show, the lighting is bright, almost starkly so, but are darkened during the scenes portraying fighting or descriptions of war.
An Iliad is a show unlike any other, between McEleney's excellent performance and the food for thought that the play itself provides. The show plays through February 10th and tickets are on sale by phone at (401) 351-4242, online at www.TrinityRep.com, or in person at the theater's box office at 201 Washington Street, Providence. Trinity Rep's 54th season is sponsored by Ocean State Job Lot Charitable Foundation and the Rhode Island State Council on the Arts (RISCA).
Pictured: Brian McEleney as the Poet, with music being performed by Louis Reyes McWilliams. Costume design by Amanda Downing Carney, lighting design by Steve McLellan, sound design by Peter Sasha Hurowitz. Photo by Mark Turek.
Related Articles View More Rhode Island

Stories

Shows