Click Here for More Articles on KRISTIN CHENOWETH
BWW Interview: Kristin Chenoweth Talks Upcoming Carolina Concerts, 'Trial & Error' and Giving For Good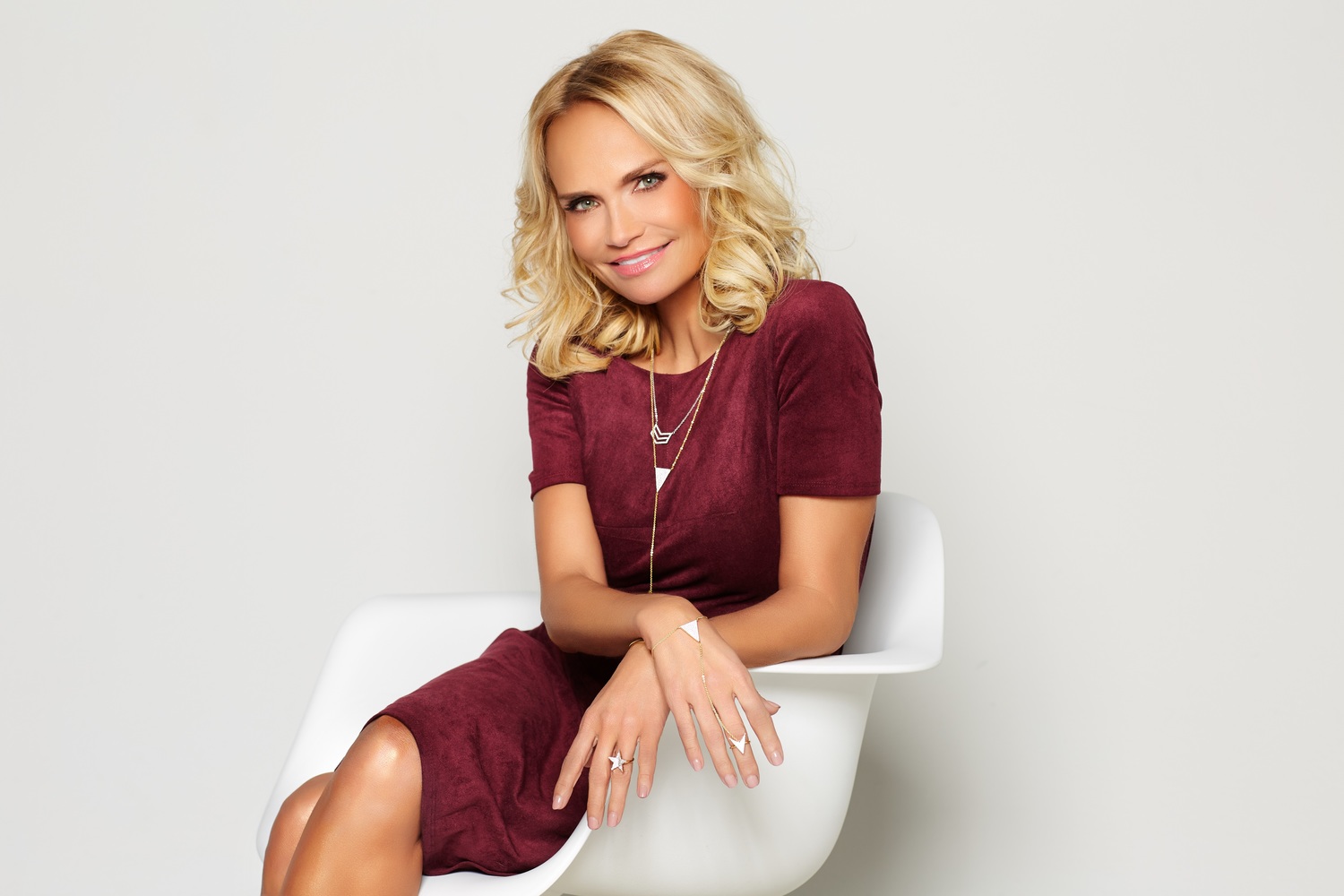 It's been a busy week for Emmy and Tony Award-winning actress and singer Kristin Chenoweth. First, she hosted the Banff World Media Festival's Rockie Awards, where she ingeniously sang "Bring Him Home" accompanied by Robert Greenblatt, Chairman of NBC. Then she hosted the Kristin Chenoweth Broadway Bootcamp in her hometown of Broken Arrow, Oklahoma, a cause for good, she couldn't be prouder of.
"I'm coming off a high from it," she says. "The whole week is really about growing and learning. It's my favorite week of the year."
"If I can be of any inspiration at all to the younger generation and after that and after that and after that, then I feel like I am doing what I'm supposed to do," she adds. "And it blesses me, as much as I hope they are blessed."
And she's no stranger to giving back. It's as much a part of her DNA as the theater is.
"It goes back to my folks and how I was raised," she says. "It was always like, 'if you get something, you give something in return right away.'"
"And really what they were teaching me is, 'you'll find out what a blessing it is,'" she adds. "So, my favorite thing is to continue the full circle of giving."
Chenoweth credits the support of her parents, along with hard work, for her success.
"I had parents who very much believed in me and so that makes it a little bit different and a little bit easier for a kid to follow their path," she says. "They just said, 'go for it, if it's what you want to do, give yourself a plan and don't be afraid to do any other job.'"
When she was about 12, Chenoweth says her parents asked her piano teacher to listen to her sing. The piano teacher turned her onto the voice staff at the local university where her parents were told she had a prodigy voice and should start with a good voice teacher. But one staff member disagreed.
"One lady, I wish I could remember who it was, said, 'no, I don't think she should start with us, I think she should develop naturally so she doesn't develop bad habits,'" Chenoweth says. "And as a 12-year old, that rang true for me. I wanted lessons bad, but when she said that I was like, 'I think she might be right,' and I didn't do it."
Instead, she spent her childhood doing normal kid stuff like singing in choir, cheerleading, and serving on student council. She says one common misconception about her is that people think she's just like her character, Glinda, from WICKED.
"There is a misconception about me that I was just Miss Popular, and everything was beautiful and flowers and rainbows and unicorns for me growing up, and I was Glinda," she says. "I was actually more, believe it or not, like Elphaba."
Upon graduating from high school, Chenoweth attended Oklahoma City University, where she graduated with a master's in opera performance.
"What comes most naturally to me when I open my mouth and sing is full-on operetta soprano," she says. "But what's in my heart is country music."
And it's that eclectic mix of music that audiences in both Boone and Asheville can expect to hear when Chenoweth performs in concert later this year.
"I think people can expect a little bit of everything, which with my taste, that seems about right," she says. "I'm really living in the world of Don Henley lately, and of course Dolly Parton, that's my favorite, so there will be Don Henley and Dolly Parton, new stuff, not stuff I've done before."
And she'll sing fan favorites with a twist.
"As artists, we should be so lucky in our lifetime to have a song that's attached to us, and I have a couple of them," she says. "So, I'm going to sing 'Popular' but it just may not be as Glinda. It might be about somebody or maybe in a different language. I've done them all. I'm always looking for new ways to sing it."
"I do really enjoy the concert work because I get to sing what I want to sing," she adds. "I enjoy taking the audience on a ride."
Next month, television viewers can see Chenoweth on the second season of NBC's "Trial & Error" where she plays Lavinia Peck-Foster, an eccentric first lady who finds herself accused of murdering her husband.
"The reason I love shows like 'Trial and Error' is they are a unique voice," says Chenoweth. "You know, it's in Mel Brooks' territory, so of course, I'm going to understand that planet."
"I feel it an honor that I get to do such zany, awesome quirky, television, because it's dialed up, but dialed down," she adds. "And I do enjoy walking that line on TV and finding that balance."
Chenoweth says she is also looking forward to returning to the theater and is attached to several projects that are in development, including a musical version of the 1980's film "Death Becomes Her" and a story about Tammy Faye Bakker.
"I don't think I've done my best thing yet maybe," she says. "I think it's being written now."
Chenoweth will perform her concert "An Intimate Evening with Kristin Chenoweth" on August 4th at The Schaefer Center for the Performing Arts in Boone as part of An Appalachian Summer Festival. For more information and tickets visit: http://appsummer.org/schedule/id/kristin-chenoweth.
She will also be performing at The US Cellular Center in Asheville on October 7th. For more information and tickets visit: https://www.uscellularcenterasheville.com/event/kristin-chenoweth/.
For Chenoweth's complete concert schedule visit: https://www.officialkristinchenoweth.com/.
Photo by Bryan Kasm
Related Articles
Lauren Van Hemert is a graduate of Indiana University-Bloomington, where she majored in Journalism with a minor in Theater. Prior to graduation, Van Hemert hosted (read more...)